Humans of Kellogg is a student-led initiative that showcases stories of our students, faculty and staff told from their perspective.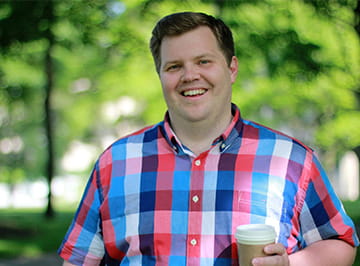 "When you have the right perspective, investing in people around you is not only intrinsically rewarding, but also becomes a sort of perpetual treasure hunt."
Photographed by
/
Shannon Hamilton '17
---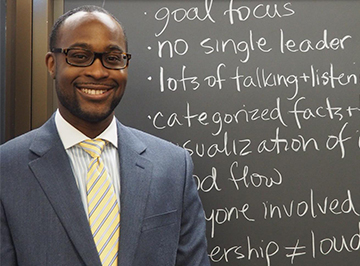 "My faith is at my core, so everything that I do — whether at home, at Kellogg, in my faith community, or in the marketplace — is an expression of my faith."
---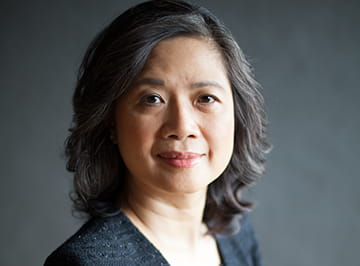 "At Kellogg, we learn to listen to different voices, see things from different perspectives, and open our minds to all possibilities."
Photographed by
/
Tom Maday
---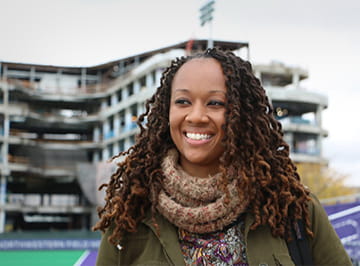 "It was exhilarating to be around machines and the smell of burnt metal … I thrived on the thrill of the chase of finishing a project and dealing with crisis. It's made me the woman I am today."
Photographed by
/
Ashley M. Carrick '17
---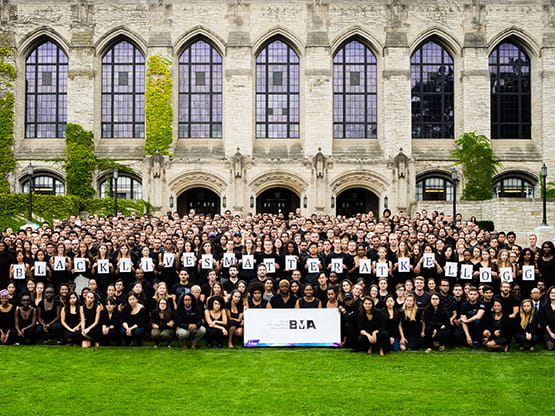 Photographed by
/
Ziggy Abdisubhan '18
The Kellogg community gathered together for "Why Kellogg Wore Black," a faculty-led discussion and student panel on current race relations in the U.S.
Learn more
---
This collaboration between Kellogg and the National Association of Diversity Officers in Higher Education brings together leading CDOs and CHROs from different sectors to discuss cutting edge research, trends and practices in diversity and inclusion.
Learn more