Start of Main Content
Kellogg locations
Miami campus
Come here for the best in global business opportunities.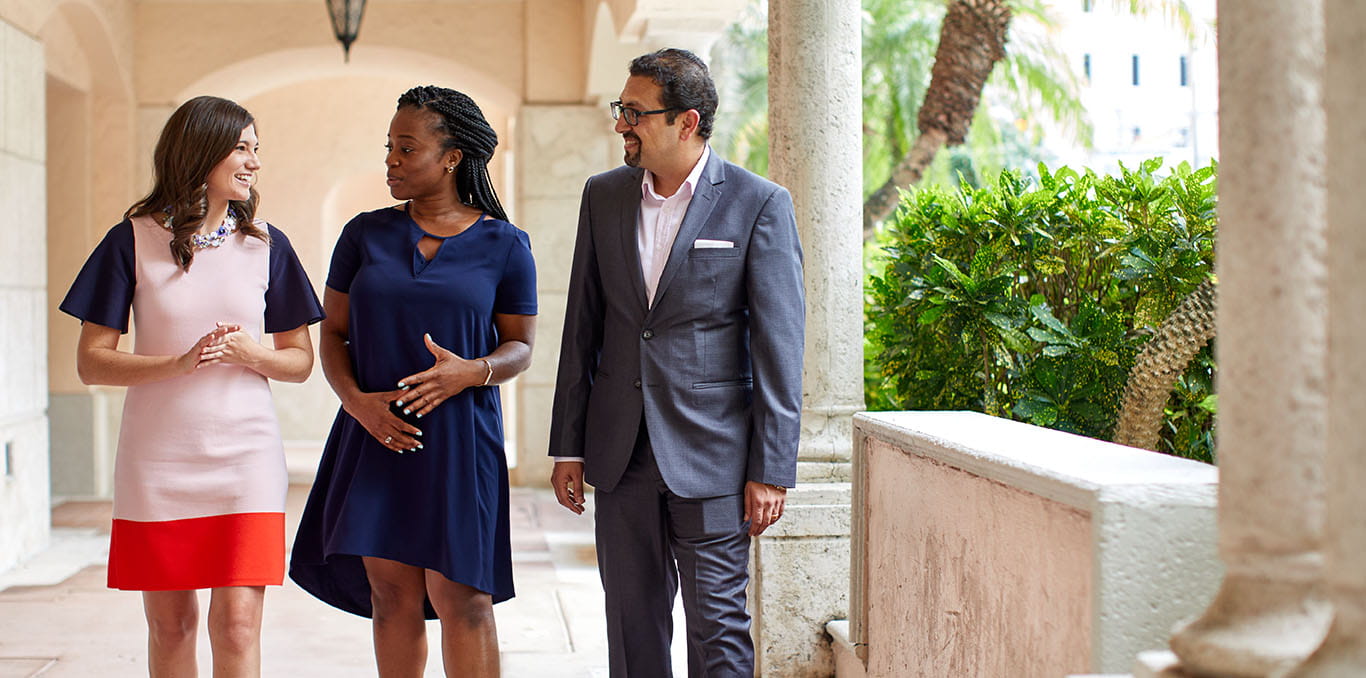 Identical Kellogg experience. Vibrant Miami culture.
This world-class city is full of color, vibrancy and international opportunities to study with those in the (global) know.
Our Miami campus is home to one of our Executive MBA Programs. It mirrors its Evanston EMBA counterpart and offers the same rigorous curriculum, stellar faculty and unparalleled business network. As an Executive MBA Miami student, you'll attend classes once a month in state-of-the-art facilities modeled after Evanston's James L. Allen Center.
An incredible city to study global leadership, Miami's strong international flavor has opportunities at every corner. You'll grow from incredible peer insight and a unique culture of collaboration that's tangible in the classroom and evident on the world stage. And it's embraced by our community of high-impact, low-ego leaders.
Things to do
Whether you want to wander through an art gallery or hit the downtown Miami nightlife, explore the famous boulevards that connect the city or people watch from an Ocean Beach cafe, there's something for everyone in this vibrant and colorful city.
Sparkling beaches
Miami's beaches are world-famous for a reason: every day can be beach day. Perhaps most synonymous with Miami is South Beach, with its broad swath of white sands, colorful lifeguard stands and Ocean Drive's iconic cityscape of Art Deco architecture full of sidewalk cafes and boutique hotels. You'll want to find your perfect spot in the sand and stay all day.
Whether the weather
Miami's weather doesn't vary much from season to season: It's subtropical and humid, hot and sunny. In the summer, it rains frequently but storms only last about 15 minutes. The tail end of the hurricane season wraps up in November, but it's important to be prepared when visiting during the winter months. Sunblock is a must.
About Miami, Fl
Location
The campus is in Coral Gables, FL., located right outside of downtown Miami and only four miles from Miami International Airport.
Feel
Life in Miami is anything but mild. The music, colors, food, festivities and people surround you in ways that accelerates and influences your learning experience.
Getting around
Walking and biking friendly
Rail, bus, trolley and other transportation