Start of Main Content
Chai Nights: Offering Connection & Inclusion During Covid-19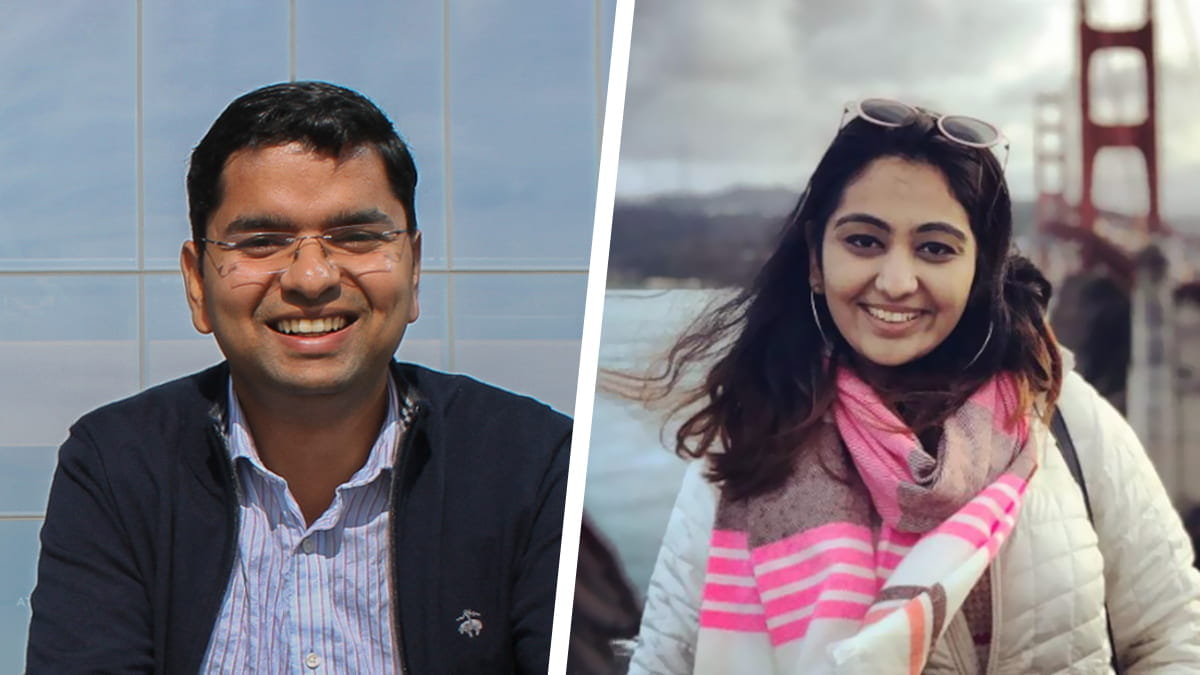 By Shubhendra Agrawal '21 and Aarushi Magan '21
Chai Nights are a series of student initiated weekly gatherings that bring small groups of Kellogg students together. Through conversations on topics that don't usually come up during run-ins at the Hub or in class, they intend to facilitate deeper connections over a cup of homemade chai. In our first year of Kellogg, we (Shubh and Aarushi) had the opportunity to attend a Chai Night organized by its founder Ayyub Bokhari '20. We instantly fell in love with the concept, and were inspired to carry on this tradition in our second year. 
The only wrench in our plans was that our lives had moved to a virtual setting due to the COVID-19 pandemic. While on one hand we were excited to meet new classmates, not being able to do it in person and share hot cups of chai was an open challenge. However, on deeper reflection, we realized that meeting new people and forming deeper connections had become even harder in the virtual world. So, the purpose of Chai Nights became even more pertinent, providing us the perfect platform to invite classmates into our homes virtually and offer a safe and inclusive space to get to know one another. 
We knew we had big shoes to fill and had to learn facilitating meaningful conversations and connections in a Zoom world on the fly. But the Kellogg community's eagerness to engage with each other, share their lives and reflect empowered us to keep the tradition going, while making it our own along the way. 
Keeping the Kellogg tradition going
So how did we make it happen? We relied on the diverse networks of our attendees to refer and invite people from different corners of Kellogg to our gatherings to avoid our own biases. We also randomly tapped 1-2 attendees every Chai Night to come prepared with a meaningful question to pose to the group and get the conversation going. We requested our attendees to remain unmuted to feel like we were in a room together as we heard the sighs, laughter and white noises through our microphones. We shared a chai recipe with all the attendees if they wanted to brew their own during the session. 
Through two quarters of virtual and a third quarter of in-person gatherings this past Spring, our chai-making skills consistently got better. But perfecting a chai recipe is far from the only thing we are taking away from our experience as Chai Night hosts. We realized the power of silence in facilitating reflection, the importance of asking introspective questions to build community, and the critical role that vulnerability plays in creating rich dialogue. Our Kellogg experiences would be incomplete without these 27 Chai Nights, and 120 Kellogg friends that we gained along the way. We are incredibly grateful to have the honor of continuing this tradition, and are excited to apply our learnings to create a similar sense of community as Kellogg alumni. We sincerely hope that we were able to provide our classmates with a memorable experience as well. 
And the cherry on top of the cake? That we get to cheer on from the sidelines and watch as current students at Kellogg carry forward the tradition and give Chai Night their own unique spin in an effort to further strengthen Kellogg's focus on DEI!