Start of Main Content
Bringing a Global MBA Summit on Climate Change to Kellogg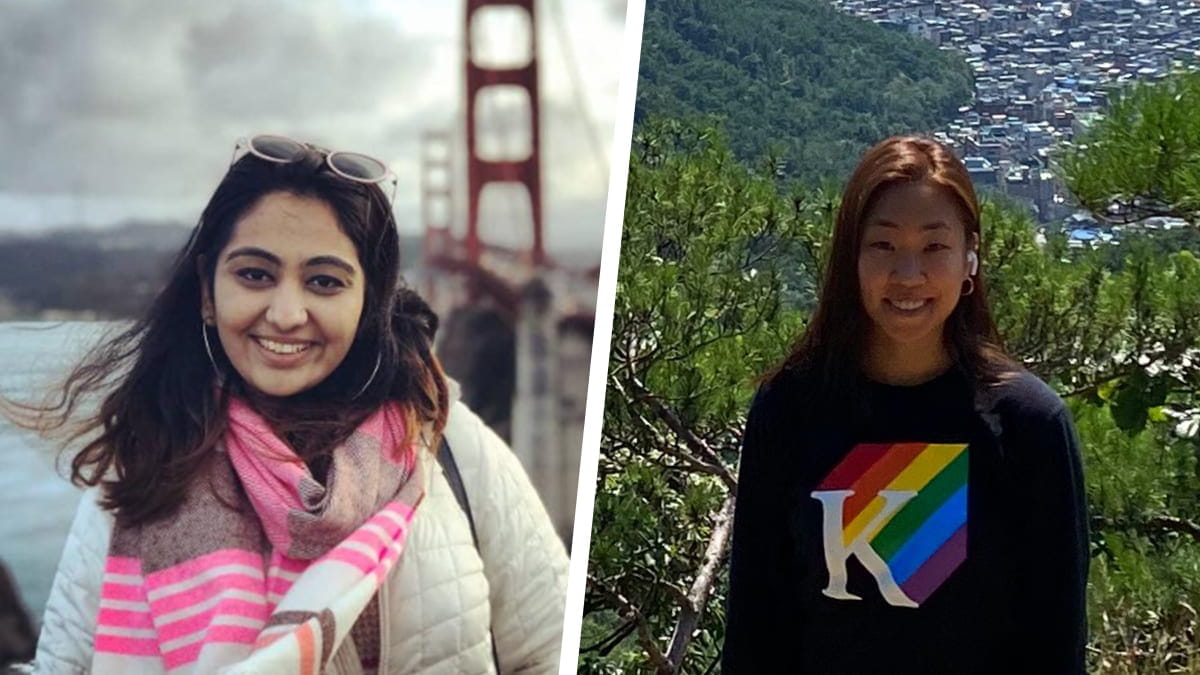 By Aarushi Magan and Haerim Hong (both 2Y 2021)
As we sit together to co-author this post on ClimateCAP coming to Kellogg, Aarushi (VP, Energy & Sustainability Club) and I, Haerim (Co-President, Energy & Sustainability Club), are amazed at the Kellogg culture that has allowed two people from very different walks of life to become friends while planning one major student-run event (DAK 2020) and ultimately lead the initiative to host another major event at our school. As we gear up to start planning ClimateCAP 2022 in full force, we've spent some time reflecting on our individual journeys that have led up to this point.
Two journeys in impact
We both came to Kellogg to become business leaders that leave a positive impact on society. My own passion for sustainability was formed when I realized the inequitable consequences of the climate crisis. Growing up in Seoul, South Korea, I, along with many others, started experiencing a devastating respiratory problem of 'fine dust' caused not only by our own coal plants but also by desertification from the rapid industrialization of China, Korea's neighboring country. There were days we were recommended to stay inside if there were fine dust warnings. Long before COVID-19 arrived, wearing a mask outside was a social norm on some days in Seoul. The climate crisis affects every country in the world, but its impact will not be felt equally across all regions, regardless of their level of contribution to the crisis. This inequality bothered me the most about the climate crisis.
For Aarushi, it was during her time working in the world of operations and food service where she saw the sheer contribution of the industry towards perpetuating the climate crisis. Her experience also let her witness the potentially tremendous impact that even the smallest positive changes made by such businesses (or industries at large) could have on global supply chains and their environmental footprint. It reminded her of all the small changes her mother would make (and still makes) at home to be more sustainable (read: yelling at everyone to switch off the lights and fans when they left a room). At the same time, she also saw first-hand how difficult it was to influence even the smallest of such changes in an organization, and resolved to use her time at business school to better understand how to effectively drive such change and get further involved in the sustainability world.
Pursuing sustainability at Kellogg
Having attended ClimateCAP 2020 at UVA Darden, I came back inspired by the experience. The summit allowed for like-minded MBA students from across the country to meet each other and business experts from a variety of industries, and frankly discuss the challenges that the climate crisis imposes on businesses today, as well as solutions to mitigate these problems. A consistent theme that I picked up throughout the weekend was the importance of integrating sustainability into an organization as part of a culture that every team promotes, rather than solely relying on one department (often the Corporate Social Responsibility team) to manage the challenges all by themselves. I still remember to this date one of the panelists saying, "When the sustainability team disappears and everyone in the company works towards making business decisions that are not only profitable but also sustainable, that's when you know we are making a real, meaningful difference." At that moment, I thought to myself, Kellogg — which focuses on inculcating transformational future leaders and emphasizes superior general management and leadership skills — would be an ideal place to host the summit.
Aarushi, on the other hand, spent her first year trying to learn more about and finding an "in" into the world of sustainability. Attending the climate track of Social Impact Days in her first week at Kellogg was an inspiring way to kick off school, and it was followed by excellent classes both at Kellogg and ISEN, great conversations with professors and other like-minded classmates, as well as other school conferences. These experiences cumulatively helped clear the clouds and allowed her to start to paint a picture of, and define better, how she could drive her future career working at the intersection of sustainability and operations. Like me, she was eager to bring ClimateCAP to Kellogg so that future students like her who were still trying to find their way had an opportunity like no other.
Bringing ClimateCAP to Kellogg
We were both fortunate to have been exposed to excellent faculty and classes and Kellogg and found our community of earth-loving students at school through various student clubs. But, as the climate crisis impacts all businesses regardless of the function or industry, we wanted to not only highlight Kellogg's offerings within Energy & Sustainability to the broader community but also integrate the topics into the Kellogg curriculum. This way, we believe, Kellogg can prepare all future business leaders like ourselves to manage climate-related business issues as it would be the biggest problem that our generation will face. In true Kellogg fashion, we believed the most efficient way to make an impact was through a student-driven club, leading both of us to join Kellogg Energy & Sustainability Club's executive team this year. One of many goals we had was to make topics in energy & sustainability more accessible to the larger Kellogg community. With a desire to make a lasting impact at Kellogg before we graduated, one of many ambitious initiatives that we set our minds to was to bring this esteemed summit to our school.
Having initiated discussions with Katie Cross at Duke University (the founder and owner of the ClimateCAP summit) and Professors Megan Kashner and Klaus Weber in Spring 2020, we set our heads together to prepare a business case for why Kellogg was the right home for this summit and gain buy-in to host this 400-person event at our beloved Global Hub — both from senior leadership at Kellogg, as well as the ClimateCAP team.
An effort of collaboration
This has by no means been solely a two-person effort on our parts. The support of Professors Kashner and Weber and the rest of KESC Exec (the best committee on campus, although we may be a tad bit biased), who have both functioned as sounding boards and helped build the business case over the last 10 months, have been key in driving the initiative to the finish line. Their partnership has been immensely gratifying for us both, to say the least.
Lastly, we couldn't end this post without thanking senior leadership at Kellogg and the Dean's Office for recognizing the need for integrating future leaders with tools to tackle the climate crisis by bringing ClimateCAP to Kellogg, and for giving us yet another reason to be proud of our student-driven culture.
When we received the news that we had approval from all parties to host ClimateCAP at Kellogg, we were beyond ecstatic and also humbled by the knowledge that the school had empowered two students with a passion to go out and try to make an impact. If that doesn't represent the culture at Kellogg, we don't know what does, and we can't wait to cheer on from the sidelines as proud alumni of Kellogg come Winter 2022.
Check out Northwestern University's announcement of Kellogg hosting ClimateCAP in 2022!