Start of Main Content
Entrepreneurship at Kellogg
Entrepreneurs build great businesses. We help build great entrepreneurs.
That's why our MBA program is focused on preparing you for all the opportunities and realities of being a entrepreneur.  
Game changing. World changing. People changing. There are many paths to becoming an entrepreneur: start from scratch, buy a business or finance the next big disruptor. At Kellogg, we know being an entrepreneur is a calling, a journey — and it doesn't end when you get your diploma. Put simply: Do we grow great ideas? Sure. But it's the people behind those ideas that we like to nurture to success first. Let us help you define your entrepreneurial path.
An MBA program built for entrepreneurs
It's all about you
We don't offer just one path to success. We don't think "because it worked for someone else" means much. And we don't think there's only one way to become an entrepreneur. Our priority is you and helping you navigate the path that's best for you..
Purposeful, practical and hands-on
Test your idea in the real world by taking advantage of unique internship, immersion, funding, competition and experiential learning opportunities. Need to make a connection? We can help you with that, too.
Customize your path(way)
With thirty-eight cutting-edge courses on the Entrepreneurship Pathway —led by venture capitalists, founders, innovators and scholars — you will have the tools to go out into the world and start building, buying, founding and financing to your own entrepreneurial vision.
An ecosystem of opportunities
Being part of Kellogg also means you're part of the Northwestern University community. Find your partner, collaborator or co-founders at one of our top-tier engineering, medical, science, journalism and law schools so you can build the right brain trust right from the start.
Become the entrepreneur you were meant to be
There's more — way, way more — to entrepreneurship than how much funding you've raised. Whatever path you choose, it's going to take grit and determination. We'll champion these traits and be there every step of the way, no matter how many times you fail forward or go the distance.
Collaboration in the real world
Learning doesn't just happen in our classrooms. We want you in the field, in user testing, in the late-night brainstorms, in the internships and endless other learning opportunities that make sense for your goals. We'll show you that path and help open the right doors.
Empowering Kellogg entrepreneurs
in funding raised over the past 10 years
countries around the world with thriving Kellogg founders
companies acquired by Kellogg alumni since 2015
Learn from scholars and real-world entrepreneurs
Kellogg faculty fuse timely and sophisticated academic research with practical, hands-on entrepreneurial experience to teach and mentor you for success.
Meet Our Key Donors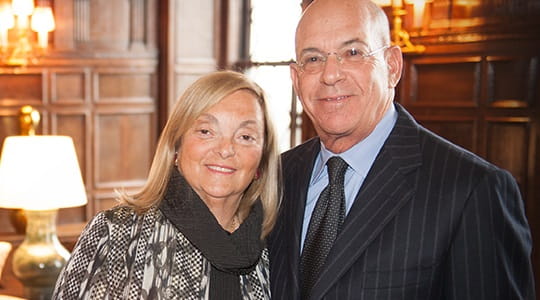 Larry and Carol Levy established the Larry and Carol Levy Institute for Entrepreneurial Practice at Kellogg in 2012. Larry has generously continued to support newly minted as well as scaling entrepreneurs.
Learn more.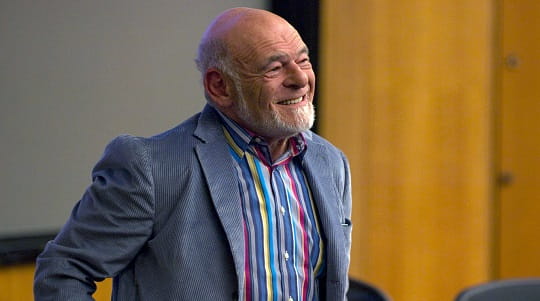 Sam Zell funds entrepreneurship program world-wide, believing in uniting the students and alumni and actively providing connections, opportunities, mentorship and support.
David Schonthal
Director, Entrepreneurship at Kellogg
Faculty Director, Zell Fellows Program
Director, Levy Institute of Entrepreneurial Practice
d-schonthal@kellogg.northwestern.edu
847-467-4770