Start of Main Content
2020 Black Management Association Conference: Educating, Equipping & Inspiring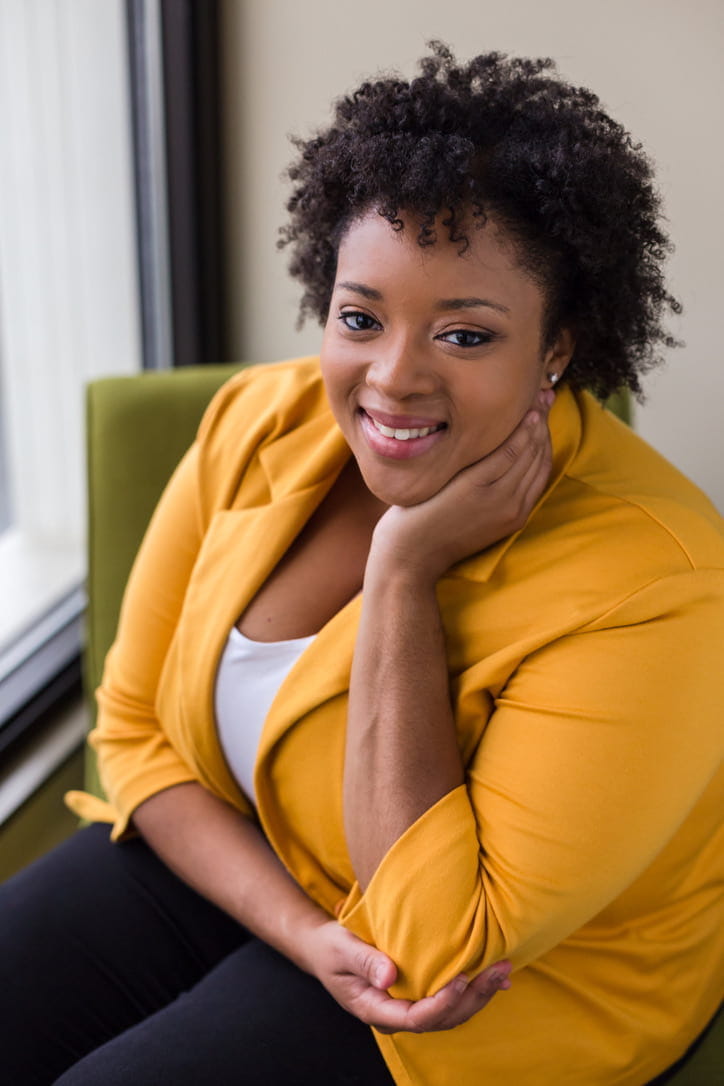 Inside Kellogg recently connected with Courtney Weldon (MMM 2021), the executive director for Black History Month for Kellogg's Full-Time Black Management Association, who co-chaired the Black Management Association Conference in the fall of 2020 alongside Hannah Mitchem (2Y 2021). Here's what she had to say on the experience, and how she and her co-chair built upon the conference's legacy.
Tell us about your leadership journeys to Kellogg.
Planning events and creating experiences is a passion I developed through high school student leadership. Since then, I've planned major events to showcase Black culture during undergrad at MIT, and later, holiday events and conferences for the materials community at Michelin NA. Through the journey to Kellogg, I noticed the difference in how it felt to experience prospective student events planned by administrators compared to those planned by students for various MBA programs.  "For Us, By Us" is a popular and important phrase in the Black community. I also felt this connection with the student-led culture of Kellogg as a prospective and could not wait to be a part of it.
What did the conference mean to you when you first began as a student at Kellogg?
The first introduction we get to the Black Management Association Conference (BMAC) at Kellogg is actually as a prospective student. In recent years, it has been held the same weekend as Diversity Preview Day to give prospectives the opportunity to attend. It was amazing to see Black students leading conversations with Black leaders (many Kellogg alumni) on leading corporations. It is so powerful to sit in White Auditorium and see the future you one to two years from that moment, then again five to twenty years out — specially when imposter syndrome is settling in during application season.
What about your leadership, experience and/or your passion made you want to co-chair the BMA conference this year?
Hannah and I both enjoy event planning and creating experiences for peers in both casual and professional settings. We had some experience with this in our first year at Kellogg; Hannah with the Business of Healthcare Conference and me, with the Charity Auction Ball.
BMAC is Black history showing up within the Kellogg student community. It is the oldest student-led conference and, as members of BMA, we are very proud of that legacy. For 34 years, this legacy has lived Kellogg's motto of "to educate, equip, and inspire" business leaders past, present and future in understanding how we can use our positions of influence to combat racial equity. BMA has given so much to me, and I am proud to do my part in upholding this legacy.
How did this year's events — especially as they relate to racism and the calls for anti-racism, allyship, and DEI — inform the programming this year?
Calls for anti-racism, allyship and DEI (particularly in relation to business) informs the programming every year. However this year, with so much renewed national energy around racial equity following the social justice incidents of 2020, BMA received so many questions from classmates, administrators and past and present employers about how they can help us.  It can be a bit daunting for our community members to answer these questions individually. So, with our theme of "Rise Up!: Challenging the Status Quo Through Business Leadership," we wanted to send a clear message that there is opportunity for all business leaders to do their part in the fight for justice, and one can do so in personalized ways by battling the racial equity issues unique to their respective industries of interest.
We also wanted to showcase Kellogg Alumni breaking barriers as executives of leading corporations with inclusion at the forefront of their initiatives with Virginia "Ginny" Clarke '84 (DEI Human Resources thought leader and newly-retired Google exec), as well as Ukonwa Ojo '05, who made the transition from CMO of MAC Cosmetics to CMO of Amazon Prime Studios during the conference planning season.
What did you hope to foster among the Kellogg community as a result of this year's conference? As an extension of this question, how is this year's conference influencing and preparing students at Kellogg for their professional roles once they graduate?
By hosting sessions on the challenges faced by current key industries of interest at Kellogg, we hoped our classmates and other business school students would be able to identify an ally and anti-racism journey that is uniquely personal to them. The  hope is that marrying professional interests with activism will keep them on that journey far beyond their time at Kellogg. Each attendee hopefully walked away with a story, insight or quote that will set the tone for a career of leading with empathy, equity and activism.
Anything else you'd like to reflect on?
The conference hosted over 600 people at any given point throughout the week, and being able to provide this important and timely programming to over four times our normal reach was an amazing silver lining in the cloud of injustice and lack of togetherness in 2020.