Start of Main Content
Kellogg EMBA Program Welcomes New Forté Fellows & Drake Scholars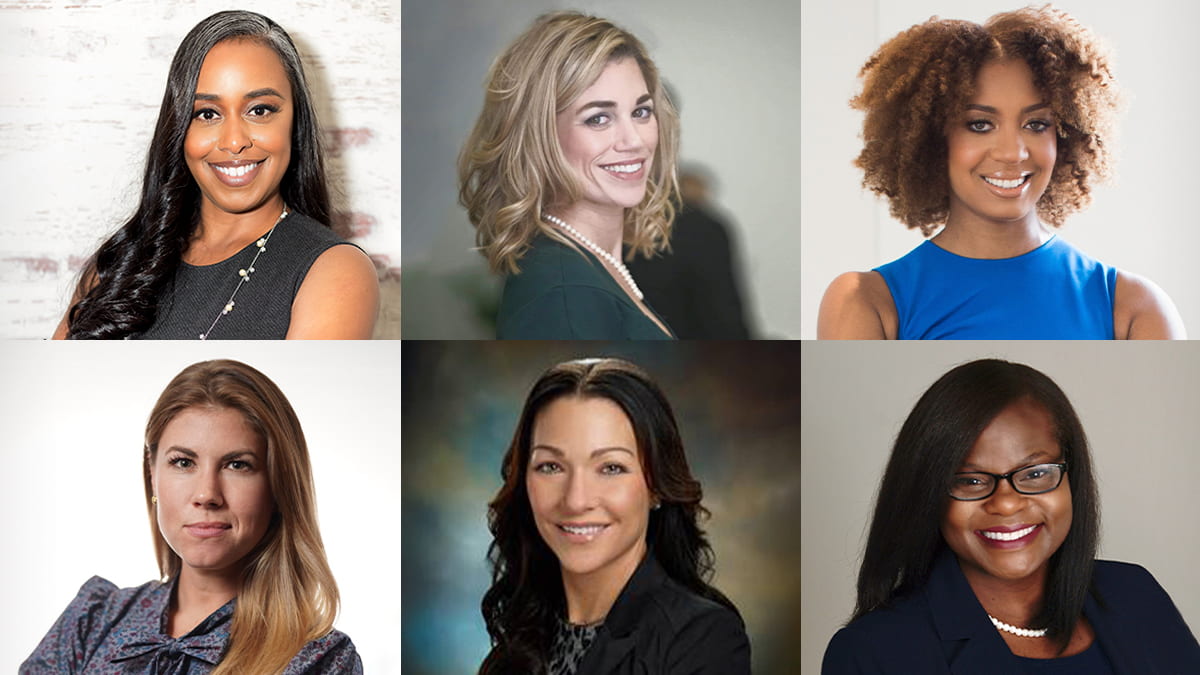 Six extraordinary business leaders will join the Kellogg Executive MBA classroom this fall, having been recognized with a prestigious Forté Fellowship or Drake Scholarship for their achievements in promoting gender diversity.
The Forté Foundation awards its fellowships to MBA students who exhibit exemplary leadership, represent diverse backgrounds and demonstrate a commitment to advancing women in business. Forte's partner schools, including Kellogg, have awarded $277 million in scholarships to 9,600 fellows to date. The Drake Scholars fund, started by Ann Drake '84, also hopes to cultivate the next generation of women leaders committed to topics related to women in business. Drake recently made a transformative gift to establish the global Drake Scholar Network, further underscoring Kellogg's commitment to women.
Here, our incoming MBA students and scholarship recipients reflect on their passions and the paths that brought them to where they are today.
Drake Scholars
Kimberly Campos (EMBA 2023)

Chief Information Officer & Chief Administrative Officer, Universal Insurance Holdings
Hometown: Hollywood, Florida
Campus: Miami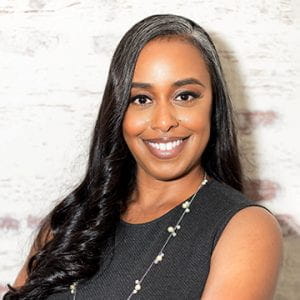 What are some ways you use your experiences to advocate for other women in your organization and in your community?
"Within my workplace, I actively coach five women at various levels to share my lessons learned in an effort to help them propel forward in their careers.  Within the board, I continue to champion the need for diversity and inclusion within the employee base and at the board level. Throughout my professional career, I have spearheaded the creation of affinity groups that connect management-level women who jointly take part in women-centric career development workshops and share work-life balance tips.
"At my local church, I helped establish a mentoring program for teen ladies in the young adult ministry. Our goal was to help 'inspire through seeing' and instill a sense of value through knowing someone else cared enough to share lessons learned throughout their career. I have also participated in the Dress for Success organization, which created opportunities to build lasting relationships with various women as they acquired clothing for their new or existing jobs. My goal was to plant a seed of hope in women who may be going through a challenging time."
Julia Ellis (EMBA 2023)

Director of Strategic Alliances and Regulatory Compliance, Fooda
Hometown: Chicago
Campus: Evanston
What women trailblazers have inspired you throughout your career journey?
"'We stand on the shoulders of giants.' I proudly consider my mother one of those giants. She was the first woman inducted into the Chicago Entrepreneurship Hall of Fame and, through both words and deeds, instilled in me a core value of promoting women in business and leadership.
"My public-sector career was dedicated almost exclusively to working with women trailblazers including, notably, Susana A. Mendoza, the first Latina elected to a Chicago citywide office and then the first Latina elected to an Illinois statewide office. She often said, 'Empowerment is both my recognition of your talents and a life-long call to action for you to "pay it forward."' This wisdom would inspire me, for example, to push for the Chicago City Council to, finally, officially recognize Equal Pay Day in 2014, and it continues to guide me to this day.
"When I became an entrepreneur in 2015, my firm was only the second lobbyist organization on Chicago record to be 100% female owned when founded. The need for mentoring was clear so I became involved in various women's leadership organizations and, at present, am launching the Women's Initiative Network at Fooda.
"What's incredible about Northwestern is its magnifying effect. Already, industry-leading alums are connecting to discuss women's leadership. There's work to be done, but the future is bright."
Forté Fellows
Jasmine Amaso (EMBA 2023)

Account Director, Americas, JLL
Owner, Real Value Real Estate LLC
Hometown: Bellaire, Texas
Campus: Evanston
Where does your passion for mentorship come from?
"My true passion is connecting people and creating synergies, helping women and diverse individuals succeed in their careers through mentorship.
"In leadership, team development is fostered through inclusiveness, collaboration, diversity and celebrating team success. These principles are critical in business growth. Black women are significantly underrepresented in senior leadership roles. Consequently, I actively mentor over twelve women at JLL, placing women in leadership roles and lobbying for equitable pay within my firm for women. Additionally, I started the African American Business network's retention committee at JLL in 2012.
"Giving back to my community means providing opportunities for diverse groups and showing young women and black professionals they are represented, valued, and heard in leadership ranks. My community feels they do not have opportunities to advance because they do not look like the people making the decisions. I want to be the senior female leader making the decisions and inspiring generations."
Tristan Stevens (EMBA 2023)

Associate Managing Director, Havas Health & You
Hometown: Miami Beach, Florida
Campus: Miami
How do you promote inclusive leadership in your professional life?
"As a female who has achieved a leadership position in the advertising industry, I find it shocking that I haven't had a single female mentor at an executive level in my entire career. The ad industry is heavily male dominated, and although numbers are trending in the right direction, only 17% of marketing and ad agencies are run by women. In my current role, I have the unique ability to help develop the careers of other women in my industry and elevate them, in addition to instilling diverse, equitable and inclusive efforts within our agency.
"I'm an active member of our global network's DEI council, whose agenda is working to overhaul talent recruitment efforts, instill more DEI educational programs, and establish more support for oppressed communities in the workplace. I am grateful to be recognized for this scholarship, not just to acknowledge the work I'm currently doing in my workplace, but also to provide me with the necessary financial support of achieving the education that will bolster my abilities to continue fighting for gender equality moving forward."
Kari Swift (EMBA 2023)
Senior Director, Sales Strategy and Commercialization, PepsiCo
Hometown: Park Ridge, Illinois
Campus: Evanston
Can you share a workplace project or initiative that you're particularly proud of?
"When I started my current role, the ask from leadership was that I create a new vision for the team. It quickly became clear to me that a new structure would be a critical part of achieving that vision. This started with hiring people that were fully representative of the consumers that we serve. I assembled a 23-person team while maintaining female representation of 61% and more than doubling the representation of women of color to 21%.
"I knew this new team would only succeed with a strong culture, and part of that meant developing and promoting talent into roles with increased scope and visibility. Over the past two years I have been able to promote 64% of the women on my team. This has required me to 'spend my privilege' as a leader and be the voice for these women when they are not in the room to represent all the amazing work they have accomplished. Continuing to hire, promote and support women in the workplace will be my contribution in driving real change."
Tene Wright (EMBA 2023)

General In-House Legal Counsel, The Children's Museum of Indianapolis
Hometown: Indianapolis
Campus: Evanston
How have you worked to advanced women's issues outside of the office?
"Prior to moving to Indiana, I served on the board of directors of WomenVenture, a non-profit organization dedicated to supporting women entrepreneurs through training in entrepreneurship, loans and business coaching. During my time in Minnesota, I volunteered with the Junior League of Minnesota, a non-profit association of professional women serving the community through fundraising, performing volunteer work and creating new non-profit organizations.
"Currently, I contribute to the Girl Scout community through work in recruitment and retention; providing leadership opportunities to the girls in my troop; serving as treasurer for multiple troops; and supplementing the cost of some troop activities. I am also an active member of Jack and Jill of America, Inc., an organization of professional women committed to improving the well-being of children. Having been in the organization for over seven years, I have chaired multiple committees as well as developed and implemented educational programming."
Learn more about Kellogg's commitment to women in business »
Explore scholarship opportunities for Kellogg students »