Start of Main Content
Diversity leader and EMBA grad reflects on Black History Month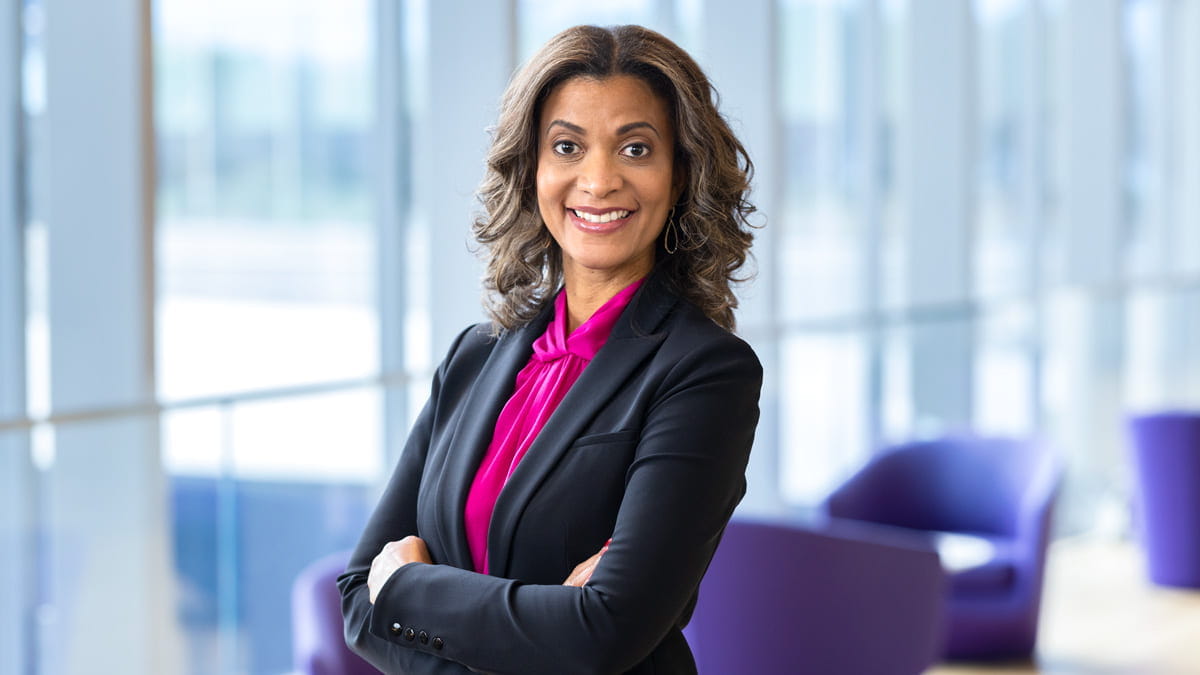 Crystal Fazal '08 (EMBA) returned to Kellogg in 2021 as Director of Diversity Admissions, after a successful career in sales and marketing with several high-profile brands, including MillerCoors and Coca-Cola. Here, she reflects on what Black History Month means to her, and why she feels called to advance DEI efforts at Kellogg.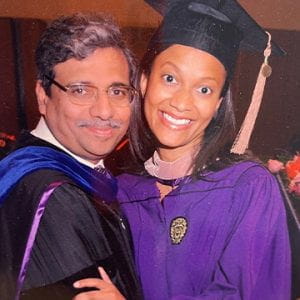 During my time as a student in Kellogg's Executive MBA Program, I learned firsthand the importance of diverse perspectives. As a vocal member of my cohort, I was able to influence and shape ideas and thinking.
Now in my role within Kellogg Admissions, I hope to continue that work, molding the thinking of future business leaders by providing diverse views. I want to ensure that other students experience the same joy that I did. My experiences make me committed to doing whatever I can to help. That is why I am excited to serve in this role, and why I am thankful to bring my voice and perspective to Kellogg.
To me, February and Black History Month are a deeply meaningful time, in which I reflect on how we can continue to build upon, strengthen and carry forward the work of past generations. This month gives us an opportunity as a community to recognize the contributions and lives of African Americans, past and present.
Our Kellogg community can benefit from learning about and being inspired by phenomenal people and stories. And so, I find it incredibly important to tell the stories of so many amazing African Americans, past and present — stories of greatness, stories of inventors, leaders, people who were and are resilient and have overcome, and stories people who have transformed our country.
As I work on initiatives that will enhance diversity, equity and inclusion at Kellogg, I find myself guided by a quote from coined by strategist and speaker Vernā Myers: "Diversity is being invited to the party; inclusion is being asked to dance." I believe that effective diversity and inclusion work not only meets people where they are; it also ensures they are followed and supported throughout their journey.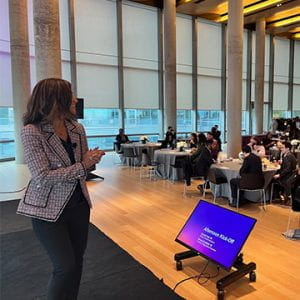 I also find inspiration in the life and legacy of author and poet Maya Angelou. I've always admired her intelligence — she knew six languages. She overcame so much adversity and trauma in her life and still was able to rise and become so accomplished. I am really excited that she is now on the quarter because her story will be engrained in history in such a unique and meaningful way. She is one of the reasons I named my first daughter Maya.
It is a privilege to be an African American leader at Kellogg and to have a voice at the table. I am thankful to be part of such a welcoming community that is committed to diversity and inclusion. I love that I can share my perspective — and help recruit and support diverse students who will share their perspectives and life experiences' to make our Kellogg community, corporations, nonprofits and world better places.
My sincerest hope is that after our students graduate, they will become engaged members of the Kellogg community, who help further diversity, equity and inclusion and help those who come after them.