Start of Main Content
Introducing New Assistant Dean of Admissions & Director of Diversity Admissions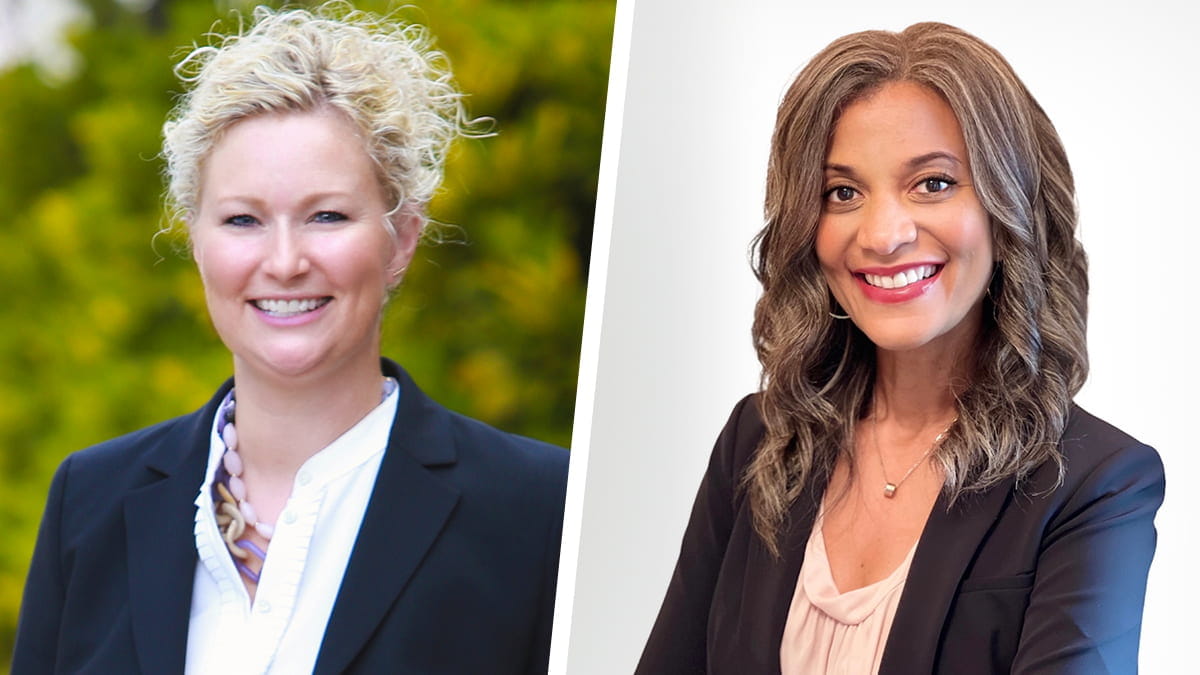 By Greg Hanifee, Associate Dean of Degree Operations
I am delighted to introduce two new leaders in the Kellogg community: Emily Haydon, assistant dean of admissions and financial aid, and Crystal Fazal '08, director of diversity admissions. Both Emily and Crystal will play significant roles in attracting extraordinary leaders to Kellogg and upholding our commitment to excellence both in academics and representation.
Emily brings a breadth of experience to this role, including 18 years of team leadership, sales, operations and strategy in the financial services, retail, and higher education industries. She joined Kellogg in 2016 as the director of admissions for the Evening & Weekend MBA Program and was promoted to senior director of Executive and Evening & Weekend MBA Programs in 2019. Under her leadership, the E&W Program experienced double-digit enrollment growth — the highest it had been in decades — and the Executive MBA program welcomed their largest cohorts in 2020. Emily has been serving as assistant dean of admissions on an interim basis since September 2021 and we are thrilled that she will now assume this role permanently.
Of her Kellogg experience, Emily says, "Kellogg is a place that allows you to bring your whole, authentic self. Like many applicants, this is what drew me to Kellogg, and it's proven to be true in the 5+ years that I've been here. When I show up as the imperfect working mom that I am, I am able to serve the team and our students best. I'm thrilled to continue to grow a diverse and inclusive community in my new role."
We welcome Crystal back to the community, as she received her MBA through Kellogg's Executive MBA Program in 2008. Prior to her new role as director of diversity admissions at Kellogg, Crystal was a sales and marketing executive at The Coca-Cola Company and MillerCoors, an adjunct professor of marketing & communications at DePaul University, and an executive coach at Fast Forward Group. Throughout her career, she's played a key role in advancing diversity and inclusion within her organizations. Specifically, while at DePaul, she served on a team to recruit diverse teaching assistants and the lead facilitator for Diversity, Equity and Inclusion workshops while at The Fast Forward Group.
"My favorite thing about Kellogg is the power of our strong community," says Crystal. "From the students to the faculty, staff, and alumni, Kellogg energizes me every time I walk onto campus because we don't just say the words, we embody the support and inclusion that form our loyal network. As a former Kellogg MBA student, I was always motivated and inspired by my peers.  Now as the director of diversity admissions, I'm thrilled to be surrounded by high-performing brave leaders every day.
"Kellogg's commitment to foster an environment of 'high impact, low ego' inspires me to continue working hard to have a meaningful impact on the next generation of diverse leaders."
I look forward to seeing the impact both Emily and Crystal will undoubtedly make on the Kellogg community. Additionally, I encourage you to connect with the Kellogg community at upcoming Kellogg Admission Events.