Start of Main Content
Evening & Weekend Drake Scholars Seize Their Chance to 'Pay It Forward'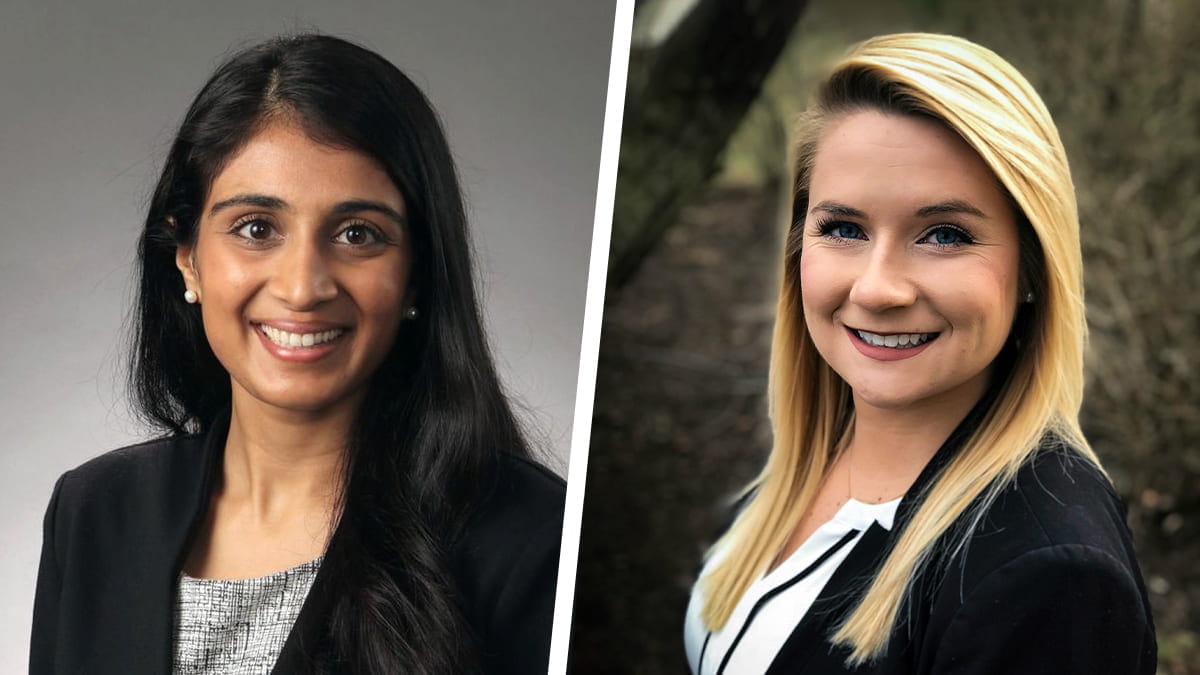 Like their peers in Kellogg's Full-Time and EMBA Programs, incoming students to the Evening & Weekend Program who demonstrate a commitment to advancing women in business can pursue their MBA with the support of the Drake Scholars fund. This prestigious program is just one part of Kellogg's commitment to championing women at every stage of their personal and professional journeys.
Here, scholarship recipients in Evening & Weekend MBA Program reflect on what this opportunity means to them:
Monica Patel (E&W, 2023)
Strategy Insights and Planning Associate Consultant, ZS Associates
Hometown: San Diego, California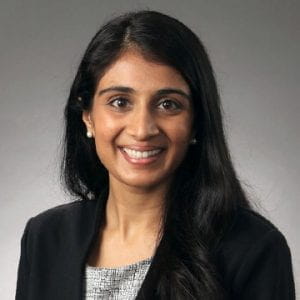 What was it like meeting with your peers in the Drake Scholar Network for the first time?
"When I first received the call that I had been selected to be a Drake Scholar, I was speechless. But I didn't fully grasp the extent of the strong network I was now part of until I went to a Drake Scholar dinner a few weeks ago with Ann Drake '84 herself and the other Drake Scholars across all of the Kellogg programs. Connecting with these women made me realize what an inspiring and passionate group of women I have become part of. They were all committed to making positive impact within their industries and supporting other women along the way.
"Throughout my career I've been surrounded by strong, female leaders and mentors who have guided me, and now it's my time to pay it forward. To me, being a Drake Scholar means that it's my responsibility to make a positive impact within the healthcare industry and lift other women up with me. I've been involved in the Women's Leadership Initiative at my current company, ZS Associates, and have led the development of a six-week program on centered leadership for new female managers. Through my involvement, I've seen the power of a strong network of women focused on helping each other achieve their goals, and I'm honored to be a part of a diverse group of women as part of the Drake Scholar Network. Being a part of this network combined with my Kellogg experience, I'll be surrounded by peers who will continuously motivate and push me to pursue my ambitions. I hope to leave my mark within healthcare and inspire other women in this space."
Megan Nelson (E&W, 2023)
Analytics Consultant, Gallagher Bassett
Hometown: Chicago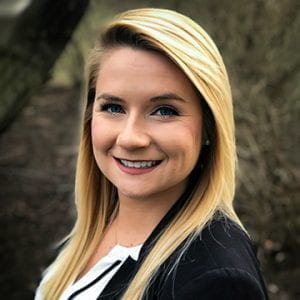 What motivates you to be an advocate for other women in business?
"Starting at a young age, many girls are told they 'can't' do things while boys are more often encouraged to try, even if it means failing. This behavior instills a lack of confidence that can continue to hold women back throughout their lives. After all, in order to achieve the extraordinary, one must have the confidence to try.
"When I was young, I loved math, but instead of being encouraged at school, I was frequently told what I 'couldn't' do. Luckily, my mom advocated for me and ensured I knew that I could achieve anything I set my mind to. Since then, I have been passionate about being an advocate for other women. In my personal life, I promote gender equity by empowering young girls to pursue careers in STEM through my involvement in Expanding YOUR Horizons (EYH). In my professional life, I mentor young professionals through my company's intern program and serve on diversity and inclusion committees.
"One of the skills I hope to grow at Kellogg is the confidence to make tough decisions and take risks in my career without questioning myself. Through the Drake Scholar Network, I am thrilled to have the opportunity to learn from remarkable leaders as I navigate my career, and I am equally humbled to have the chance to give back and help the next generation of women leaders build their confidence."
More in this series: Meet incoming Forté Fellows & Drake Scholars from Kellogg's Executive MBA and Full-Time MBA Programs >