Start of Main Content
Our MBA application is live – what next?
Get the latest info on application deadlines, changes, and updates for our 2023-2024 application.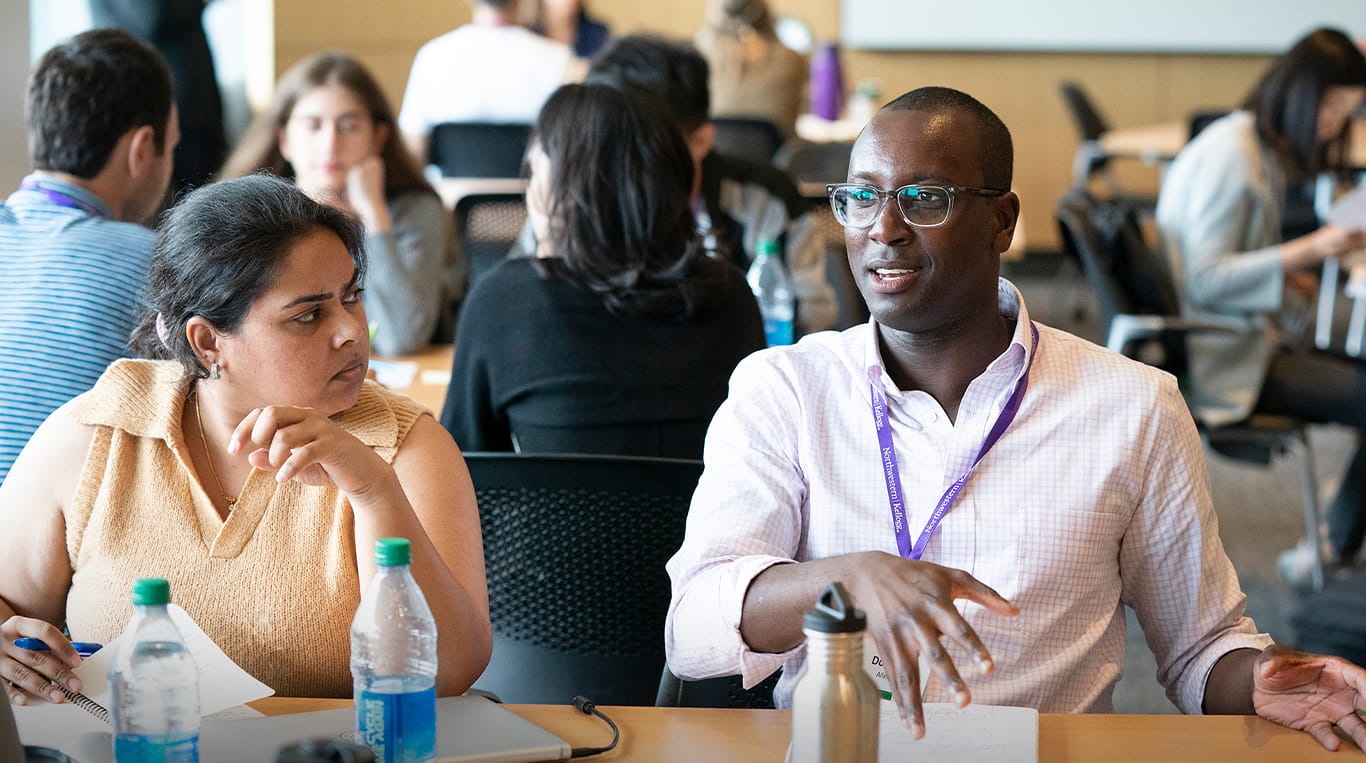 By Emily Haydon
Assistant Dean, Admissions and Financial aid, Kellogg School of Management
Each year, I am impressed by the caliber of applications that the Kellogg MBA Programs receive. Across our Full-Time, Evening & Weekend, Executive MBA, MS in Management Sciences, and Kellogg Future Leaders applications, each candidate has an outstanding, unique journey and together they make up a diverse, talented and high-achieving community.
Our 2023-2024 application is now open and the admissions team looks forward to getting to know every member of our elite future MBA classes. This year, we made a few updates that allow you to tell your story in the most effective, authentic way possible.
As you begin your application, here's what you need to know.
Become a Kellogg Leader
At Kellogg, our students learn to lead with purpose. Describing Kellogg Leaders in another News & Stories blog post I wrote, "The most impactful leaders can not only solve a complex problem but also think creatively and deftly rally a team to bring the solution to life. At Kellogg, we believe combining strong analytical skills with compassion to connect with consumers and employees is the cornerstone of what it really means to be a leader today."
While these traits are the cornerstone of a Kellogg education, there are multiple degree programs built to help you reach your specific personal and professional goals.
Think of the application process as your chance to show us how Kellogg resonates with you, and to share your strengths and lived experiences. In short, we want to know what led you to pursue an MBA, and the impact you plan to make when you get here and beyond.
Written and video essays
The best way to understand someone's story is to hear it directly from them. We've changed our written essay questions this year to focus on telling your Kellogg leader story — past, present and future.
Our admissions committee highly values video essays, as we get to hear your story directly from you in a way that we otherwise wouldn't. While these essays are an important touchpoint, we know they can be intimidating so we encourage you to familiarize yourself with our essay questions and tips.
Finding the right scholarship
I know that as you begin your application financing your degree is top of mind. At Kellogg, we offer a variety of financial aid. The form to apply for Financial Aid will be available in September 2023 and can be submitted after you complete your Full-Time application. Contact the financial aid office to learn more.
Application deadlines
The round one deadline for Kellogg Full-Time programs is September 13.
Our Winter 2024 deadline for the Evening & Weekend program is September 27.
For Kellogg Executive MBA programs, our round one deadline is August 16.
The admissions team will be hosting several virtual events to answer specific applicant questions leading up to these deadlines so that you can feel confident in your submission, across all programs.
Visit our admissions webpage for more information about the entire application process including dates and deadlines.
Take your next step
Explore what each program has to offer so you can find the right fit for your personal and professional journey. Kellogg has a range of globally recognized programs, each with access to the school's highly engaged alumni network.
Connect with the Kellogg community through one of our in-person or virtual events to meet with alumni, faculty and our Kellogg admissions team.
Reach out to MBAadmissions@kellogg.northwestern.edu or call 847-491-3308 if you have any questions. We are here to help, and we can't wait to meet you.