Start of Main Content
Harnessing the power of Generative AI to unlock business growth & innovation
A new Executive Education program seeks to empower business leaders to make informed decisions about AI implementation while understanding the ethical and legal implications.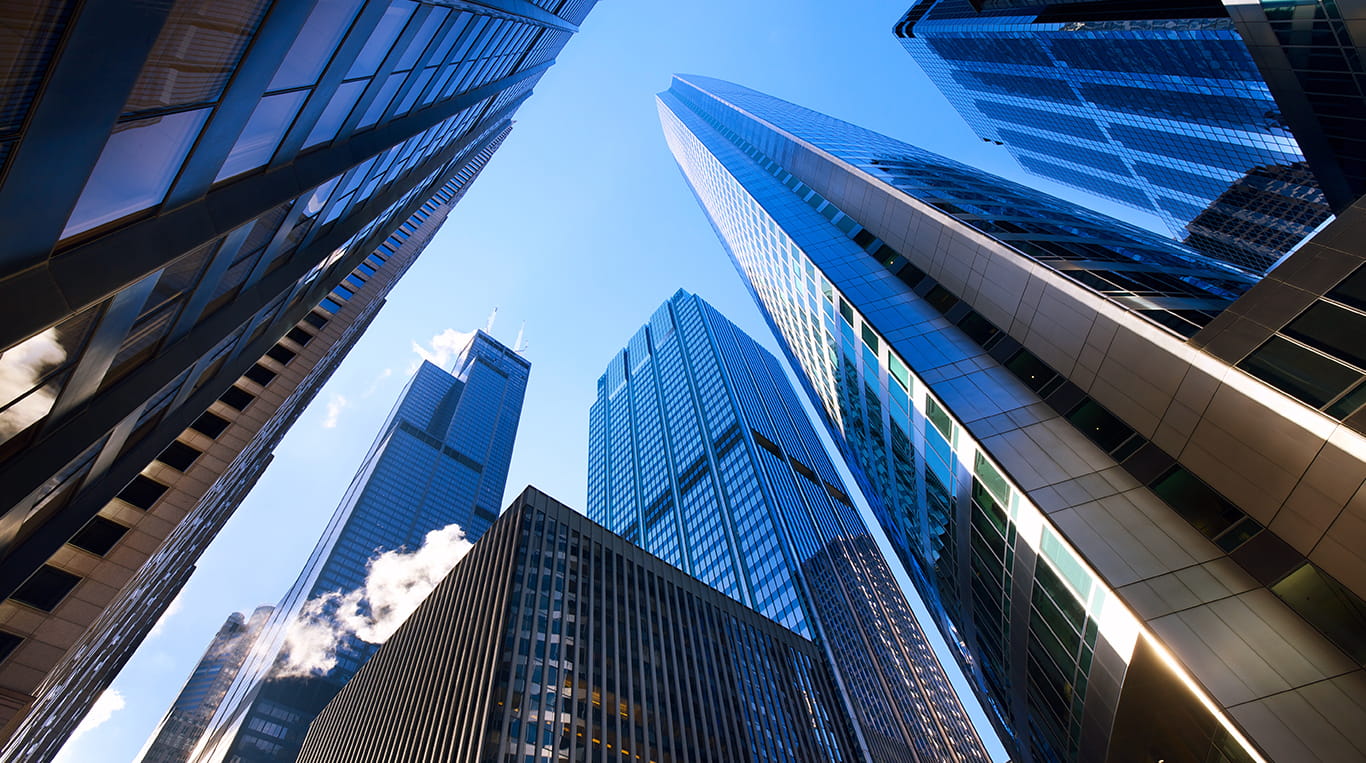 As artificial intelligence (AI) continues to improve, it's quickly becoming a part of everyday life, affecting much of what people do and how they interact as well as how businesses operate. AI tools have definitively altered the workforce, sparking major advancement with great economic potential. Its impact is becoming hard to ignore.

Generative AI, a subset of AI driven by rapid advances in large language algorithms, is disrupting business functions and industry workflows at a never-before-seen pace, with tools like ChatGPT making profound impacts across organizations. This is why Kellogg is introducing a new Executive Education offering that helps business leaders understand how to connect AI strategies with business value.

Taking place November 6–10, Generative AI: Executive Strategies to Unlock Enterprise Value invites executives to gain valuable insights into the applications of Generative AI across various business functions including marketing, operations, supply chain management and human resources.

Professors Mohanbir Sawhney and Jim Lecinski along with clinical assistant professor Birju Shah will lead the three-day live virtual program and present program participants with case studies and experiential learning opportunities to empower them in making informed decisions about generative AI implementation while understanding the ethical and legal implications. The program focuses on teaching business executives how to drive business growth, make decisions and compete in an environment where generative AI use is becoming more widespread.

"We'll help you develop a new leadership dimension as an executive that is strategically thoughtful in this new automated environment," says Shah. "There are significant questions you'll ask yourself daily like 'can you win?' or 'is it worth it?' and we walk you through some fundamental frameworks like the new AI P&L, AI Radar and AI Canvas that will give you the strategic direction you need to make that 10x leverage bet now for significant returns."
Shah previously served as the head of Uber's AI group, where he executed AI strategies in collaboration with his senior business counterparts. He notes that leaders need to start viewing generative AI with a collaborative, integrated approach. "Creating internal partnerships and integrating generative AI solutions to diagnose and then solve the largest problems at scale via automation is a cultural shift that requires intense collaboration between executive stakeholders within a company. The rewards are usually significant," he explains.

The program will help executives across all levels and functions view generative AI as a tool to unlock repetitive, sustainable and scalable enterprise value. "It's all about understanding your current profit and loss (P&L) statement. It's now an AI P&L. You have to accelerate the adoption of generative AI technologies and truly look at the efficiencies, opportunities and new projects you can take on to increase top and bottom-line results — because the technology is that much of a game changer — while also managing the data leakage, privacy and computer costs," says Shah

Participants will benefit from hands-on learning. "We ascribe to the 'teach one, learn one, do one' mentality," Shah says. "Mohan, Jim and I look across industries at over 70 company examples in generative AI and build frameworks that you can apply at your company — no matter the industry or function — while highlighting the best-curated examples for you to learn from. Then we put you to work through either developing a generative AI board memo, a back casting generative AI roadmap, or even doing a hands-on generative AI exercise."

Learn more about this course, and subscribe to the Executive Education newsletter to stay up to date on the latest program developments.
Meet the faculty
"I have researched and worked in the technology space for 35 years, and I have never seen a new technology evolve so quickly or make such an immediate impact." — Professor Mohanbir Sawhney

Professor Sawhney is a globally recognized scholar, consultant and speaker in innovation, modern marketing and enterprise analytics. He holds a PhD in Marketing from the Wharton School of the University of Pennsylvania, and he currently serves as the associate dean of innovation as well as the McCormick Foundation chair of technology at Kellogg.

Sawhney has co-authored seven management books as well as dozens of articles in academic and managerial publications. He has also won several awards for his teaching and research including the 2006 Sidney Levy Award for Teaching Excellence at Kellogg, the 2001 Accenture Award for the best paper published in California Management Review and the Outstanding Professor of the Year at Kellogg in 1998. He is a Fellow of the Institute of Study for Business Markets (ISBM) at Penn State University and a member of the Advisory Board at Chicago Innovation.
"AI — specifically generative AI — has the power and potential to reshape the competitive landscape in every industry. The firms that understand it and are able to effectively apply it to both increase productivity and drive growth stand to gain a new competitive advantage; whereas those that stand on the sidelines as generative AI advances rapidly do so at their own peril." — Professor Jim Lecinski
Professor Lecinski is a clinical associate professor of marketing at Kellogg where he teaches Marketing Strategy and Omnichannel Marketing Distribution Strategy. He has 30 years in the marketing industry with 12 of them at Google where he served as vice president of customer solutions for the Americas.

His 2011 seminal book about the new marketing model, "Winning the Zero Moment of Truth," known as "ZMOT" (pronounced: "ZeeMAHT") has been read by more than 300,000 marketers worldwide and was featured in The New York Times, Advertising Age and Forbes. His latest project "The AI Marketing Canvas: A Five-Stage Roadmap to Implementing Artificial Intelligence in Marketing" was published by Stanford University Press in 2021.
"Your day-to-day workers are already using generative AI. They are seeing that if they have a repetitive 15-minute task then it should be automated, so it's time to understand, encrypt access and invest in platforms around your core workflow and proprietary data. Without controls in place, your competitive intellectual property is leaked every day in these new models." — Birju Shah

Professor Shah is a clinical professor of marketing at Kellogg where he teaches product management, analytics and AI with a joint appointment at the McCormick school of Engineering. He is also a global product leader and co-founder of several AI-focused startups around climate change. He has managed large product, data and engineering teams that have built more than 10 products used by two billion people worldwide with an attributed total market cap value of over $3 billion.

His approach to launching and evolving products begins with a foundation of data-driven, decision-making focused on achieving large outcomes through AI digital transformations. Most recently, he was the head of product for ML/AI at Uber. He was also an early pioneer in machine learning and generative AI in agriculture with the Climate Corporation.