Start of Main Content
Financial Aid Tips for Kellogg's Evening & Weekend MBA Program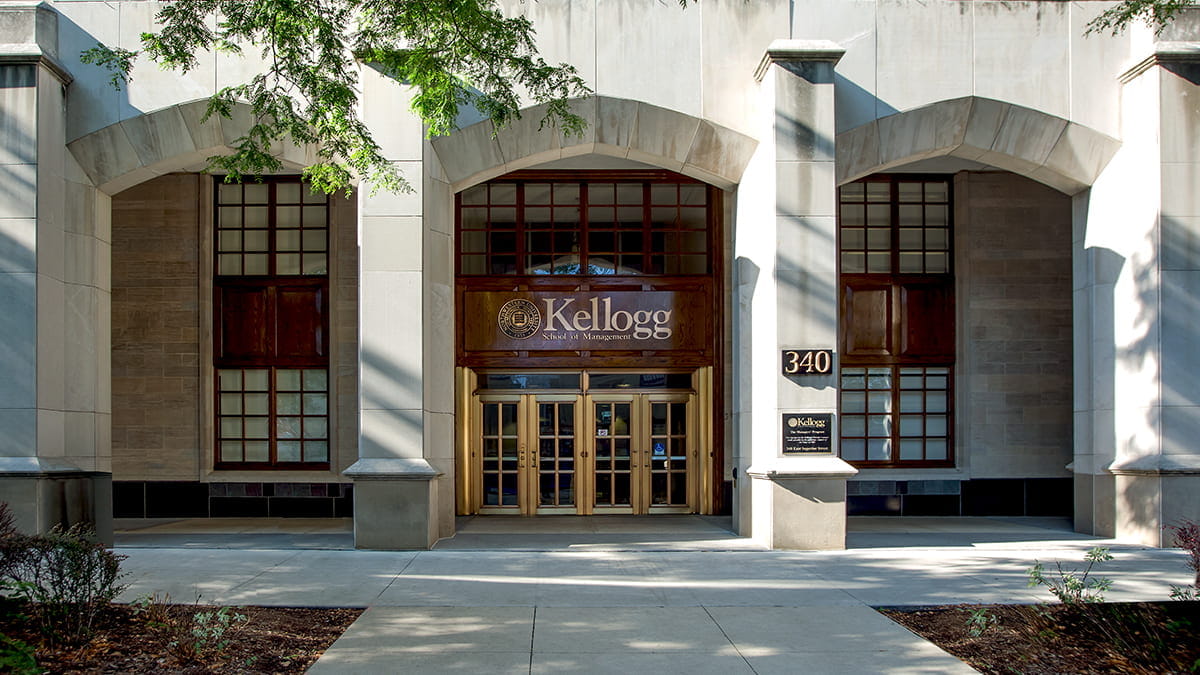 By Alyssa Jackson, Associate Director, E&W Program Admissions
If you are excited about pursuing your MBA in Kellogg's Evening & Weekend Program but have a lot of questions about how to finance your degree, trust me, you are not alone! In fact, the topic of financing your degree is often top of mind for our prospective students. For that reason, I sat down with Emily Osborn, the director of the Chicago Office of Financial Aid for Northwestern University, to get her insight into the most frequently asked financial aid questions her office receives. We hope this helps you feel more empowered during the application process, and please feel free to reach out to the Chicago Financial Aid Office (financial-aid-chicago@northwestern.edu) if you have any questions!
AJ: Hi, Emily! Thanks for taking the time to talk about financial aid options for our students. First, can you share how our students apply for financial aid?
EO: Absolutely. New students can apply for financial aid after they receive an offer of admission from the Evening & Weekend MBA Program. To apply, students must complete several applications listed on Kellogg's Financial Aid page, which will also include application deadlines.
It's important to remember that students must reapply for financial aid each spring.
AJ: What about loans? Are they available to Evening & Weekend MBA students?
EO: Yes! Students have several options. There is the Federal Direct Unsubsidized Stafford Loan, Federal Direct Graduate Plus Loan, as well as private loans.
AJ: How many classes do MBA students have to be enrolled in to be eligible for a loan?
EO: Students must be enrolled in at least two units in the quarter to qualify for federal student loans, which typically amounts to two classes per quarter. However, it's important to note that credit amounts vary. Additionally, there are private educational loans available to students who are enrolled in less than two units in a quarter. Please feel free to reach out to our office for more information about those loans.
AJ: What is the difference between a federal loan and a private loan?
EO: There are a lot of differences, with pros and cons to both! For example, borrowing a federal loan qualifies you for certain benefits, including income-driven repayment plans, Public Service Loan Forgiveness and other federal benefits that may be offered (such as the benefits provided to borrowers under the CARES Act). Private loans, while they don't include those benefits, have little or no fees, and interest rates that may be fixed or variable. Borrowers with excellent credit may also qualify for lower interest rates than those of the federal student loans.
Choosing your loan option really depends on each student's specific needs and priorities for repayment. We encourage all students interested in borrowing to learn more about federal loans and private loans to make an informed decision.
Lastly, before you get out a spreadsheet to compare and contrast your loan options, we've provided a loan comparison tool to help you navigate your decision! Please note, though, that the "Institutional Loans" column doesn't apply to Evening & Weekend MBA students.
AJ: What costs do loans cover?
EO: Students who apply for financial aid will be offered loan funding to cover the costs associated with tuition, fees and an allowance for books. As necessary, students can also reach out to our office to request additional funding to assist with costs associated with travel/transportation and other living expenses.
AJ: What if I'm an International student, do I qualify for a loan?
EO: Yes! Private loans are available to International students interested in financial aid, however, most require a U.S. cosigner. The interest rate on private loans is variable and interest will begin to accrue once the loan is disbursed.  I do want to mention that, unfortunately, Evening & Weekend International students — similar to domestic — don't qualify for the Northwestern Institutional Loan because they will not be enrolled in a full-time program.
I recommend you check out the FinAid website for additional information on evaluating your private loan options.
AJ: Are there scholarships available to Evening & Weekend MBA students?
EO:  While no federal or state scholarships are available for students enrolled in graduate programs, there are many external resources for scholarship opportunities and we often direct students to  this page  to begin their search. 
AJ: Thanks so much for this great advice, Emily! For some additional guidance on how to lower the cost of your MBA journey and get additional value out of your investment, here are a few tips and tricks: