Start of Main Content
Kellogg application tips: Written and video essays
Learn how to tell your unique story for our new 2023-2024 essays.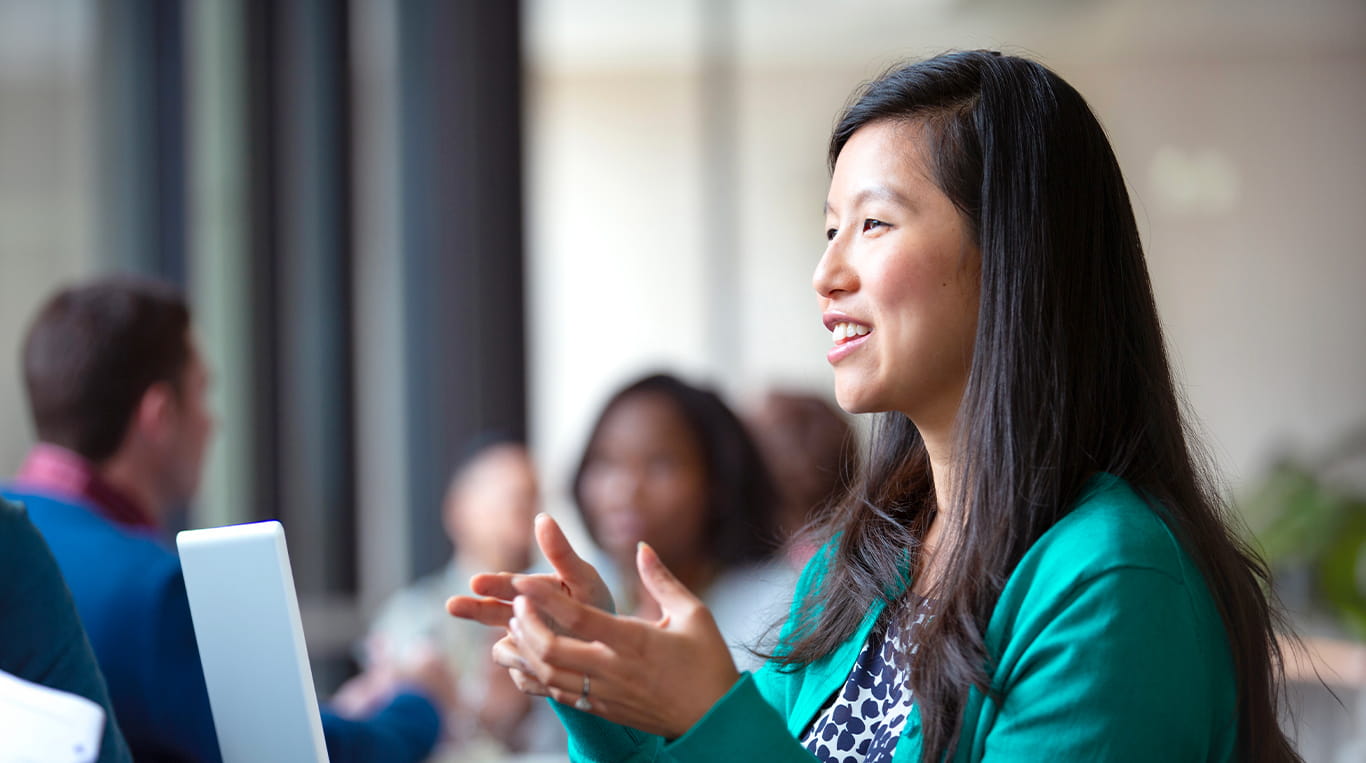 By: the Kellogg admissions team , Full-Time MBA Program
As you move through the MBA application process, one of the most important aspects is telling your personal and professional story as fully and authentically as possible. Each part of the application provides an opportunity for you to share what makes you unique. When you are submitting your written and video essays, consider examples that demonstrate who you are, what drives you and what you plan to achieve as a future Kellogg Leader.

Written essays

The application will give you two short essay prompts:
Kellogg Leaders are primed to tackle today's pressing concerns everywhere, from the boardroom to their neighborhoods. Tell us about a time in your life where you've needed a combination of skills to solve a problem or overcome a challenge. Which skills did you use? What did you accomplish?
At Kellogg, our values are based on research that concludes organizations comprised of leaders with varied backgrounds and perspectives outperform homogeneous ones. How do you believe your personal and professional experiences to date will help to enrich the Kellogg community?
Candidates for the MMM, MBAi, JD-MBA and One-Year MBA programs will answer an additional question to let us know how their program of choice will help them reach their post-MBA goals.
Those who have applied before will also have the opportunity to discuss what steps they've taken since their last application to become a stronger candidate.
Video essays
You'll complete video essays after you submit your application and payment. This is a great opportunity to tell us more about you and explain why Kellogg is the right place for you.
The video portion of the applications will include three questions, each designed to help you showcase your personality and share some of the experiences that brought you to where you are today.
Please note, video essays are due 96 hours after the application deadline.

Learn more
Today's changing business landscape demands leaders who possess a blend of analytical, creative and social intelligence and who can uplift teams to their full potential — those are the candidates we at Kellogg are looking for. Know that there are no perfect answers to our essay questions. Instead, when you are writing your essays, think about how you can leave your mark on Kellogg and the world.
We also believe in a holistic approach to the application process. We look at all areas of a candidate's application. For us, this is much more than a test score, essay or job title. All applicants have unique strengths and attributes. Please make sure we see and hear everything that makes you special.
If you are ready to become a Kellogg Leader, complete your application today.
To explore more application tips or learn more about Kellogg, visit our admissions site or sign up for an event to speak to an admissions officer.
Good luck, and we look forward to reading your application soon!

Read next: Kellogg expands management education options for early-career professionals