Start of Main Content
Mike Shannon '83 MBA on following where the customer leads
As chairman of KSL Capital, Shannon works hard to make the travel and leisure experience more fun and accessible.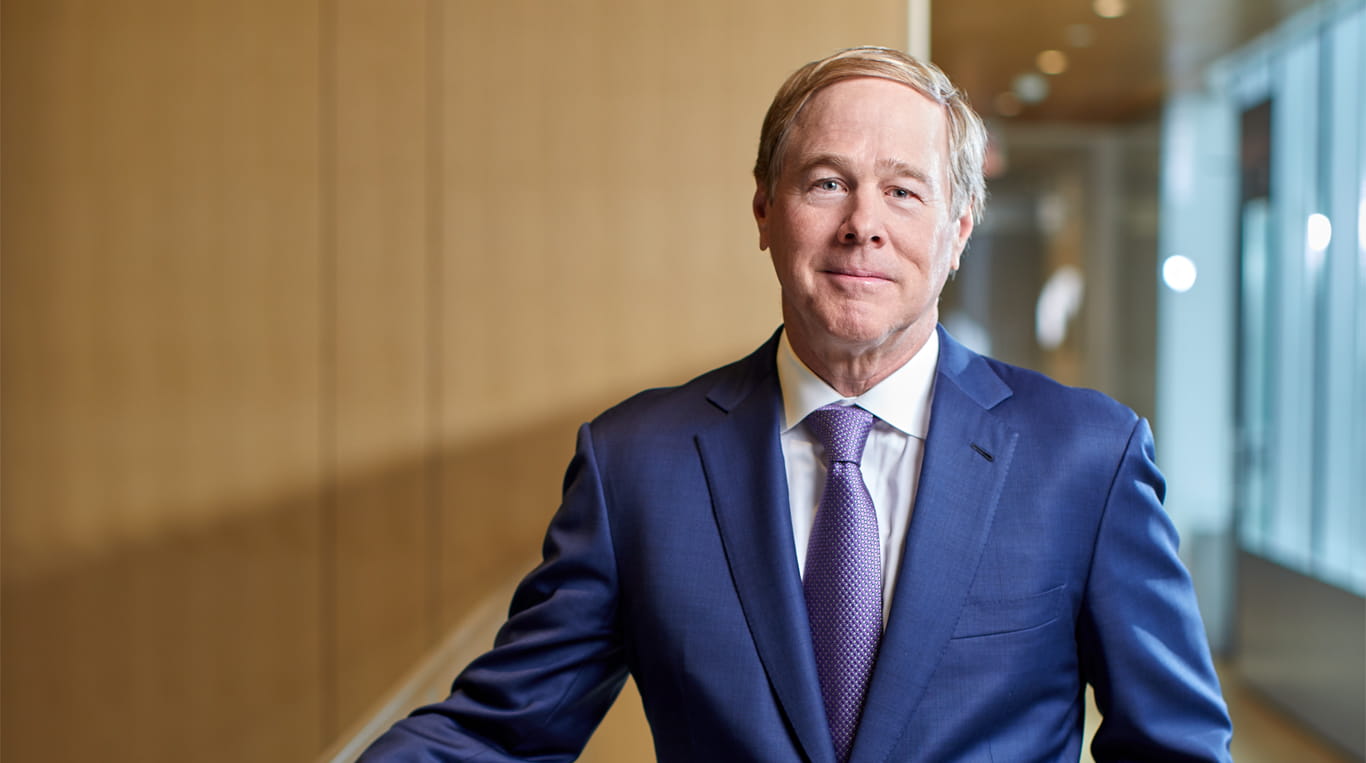 By Scott Steinberg
Growing up in a small town in Wisconsin, Mike Shannon '83 MBA learned early in life the importance of family, hospitality and community, and taking pride in your work. So when First National Bank Chicago, his employer at the time, offered to pay for graduate school, he didn't think twice about spending his evenings taking the train to Chicago from Arlington Heights to pursue his MBA. Today, as the co-founder and chairman of Denver-based KSL Capital Partners, a private equity firm that invests in travel and leisure firms worldwide, Shannon brings this same tireless work ethic to tackling business challenges every day.
"Obviously, being in the hospitality investing business, we've had some challenging times in recent years," he says. "We joke that we've gone from the penthouse to the outhouse and now back to the penthouse in terms of how business has rebounded." But whether dealing with recessionary pullbacks or a sudden flood of pent-up demand, he consistently approaches his work with a Kellogg graduate's sense of pragmatism and problem-solving insight.
"I had a wonderful time at the school, learning from fabulous teachers like accounting professor Larry Revsine, who taught us the value of real-world finance," he recalls. "Kellogg offers a great blend of the academic and practical aspects of accounting and financial management. In addition to cutting-edge learning, it also offers a sense of global diversity. And professors are there to help. When you see people who say they've gone to Kellogg, they're generally friendly, open-minded and willing to share their network."
Shannon credits his Kellogg experience with giving him a broader perspective, in part because it introduced him to individuals from a wide array of backgrounds.
"More and more, global problems are systems-related and involve people from lots of different walks of life," he notes. "Oftentimes, the key to success in private equity is really understanding who the consumer is and being able to do something operationally to better serve them. What's unique about Kellogg is that it teaches you to understand who your customer is, consistently deliver great marketing and efficiently tackle problems in tandem with people from every background. The school is really good at showing students how to combine skills in order to do so."
These talents come in handy every day at KSL, where Shannon invests in businesses such as golf clubs, ski resorts and hotel properties — each of which has its own unique upsides and challenges. Catering to travelers from all over the world and competing on a global basis also add layers of complexity to his work, he says, as does having to plan for everything from customer safety to managing behind-the-scenes resources. Still, he's passionate about making the travel and leisure experience as seamless as possible for guests — and fun for the whole family.
His time at Kellogg not only sparked his passion for his field but has also been a source of personal support and community. "Northwestern has always been a home to our family," says Shannon. "I remember bringing my daughter to look at schools, and it was 10 below zero. But weather aside, I think she immediately fell in love with the magic of the Midwestern ethic you get here and the friendliness. She's now a successful Weinberg graduate and a mother of two."
Shannon says his time at Kellogg had many upsides. He found a caring academic community, gained a worldwide perspective and learned what it takes to make a global impact. Looking back, he sees his Kellogg education as a gift that keeps on giving. "Our family is just so proud and excited to have been educated here and met so many people who have become important in our lives. And Kellogg is where I first became a leader."
This issue, we are proud to highlight winners of this year's With Gratitude Awards. Mike Shannon is the recipient of this year's Distinguished Alumni Service Award, given to alumni who help to shape the school's strategy, culture and brand, and effectively lead organizations.

More from this year's With Gratitude winners
Roshni Nadar Malhotra '03, '08 MBA on the power of possibility
Paula Brown Pretlow '77, '78 MBA on creating pathways to opportunity