Start of Main Content
Mastering core business skills to broaden horizons
After five years at Sony Pictures, Amrita Roy '23 set her sights on business school to improve her business acumen and develop stronger leadership skills.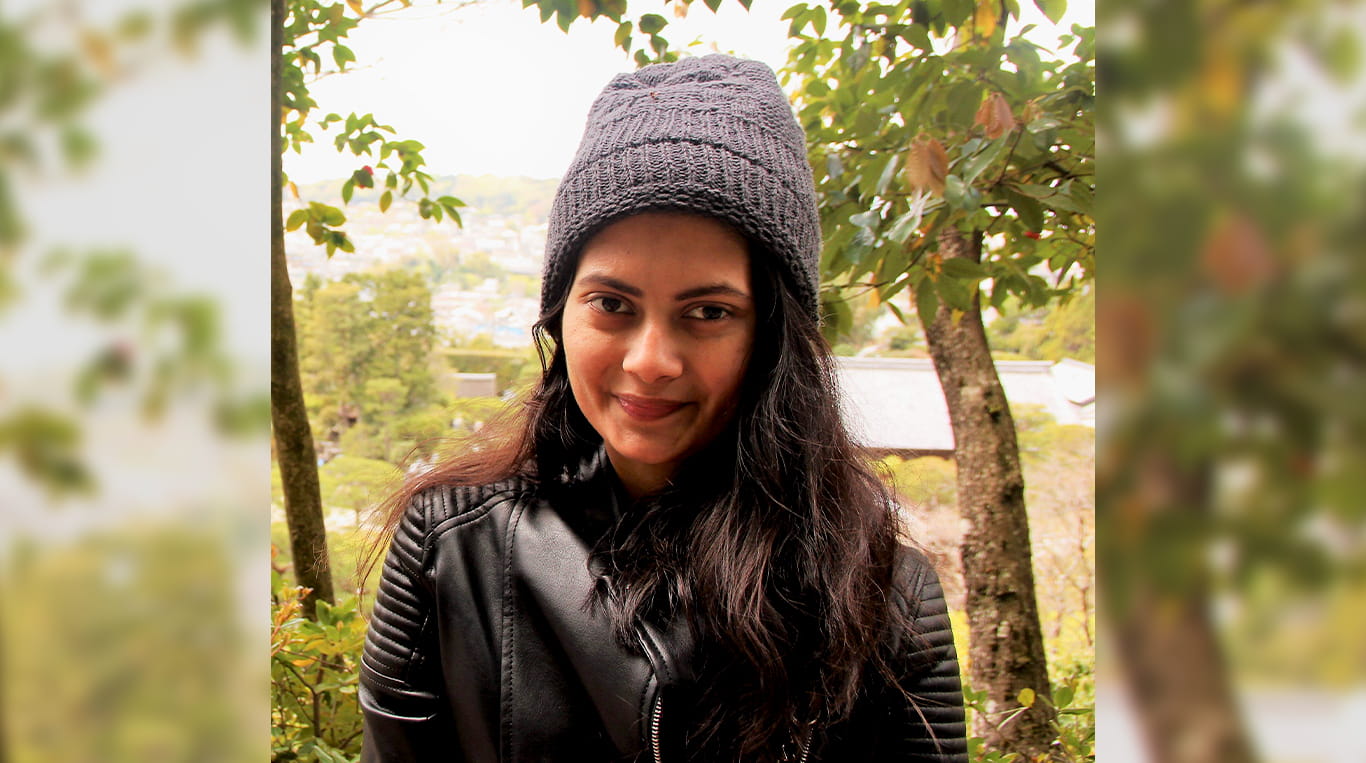 By Alexandria Jacobson

Working in film and TV distribution for Sony Pictures allowed Amrita Roy '23 to live around the world for her jobs. During her five years at the company, Roy first lived in Hong Kong and then moved to London, taking on roles of increasing responsibility along the way. While she felt she had the tactical skills necessary to succeed in her jobs, Roy said she felt something was missing. She wanted to learn how to become a better leader and mentor as she continued to grow her career — and business school was where she wanted to do it.

"To broaden my business skill sets, learn the softer skills of becoming a leader as you move up in an organization, those were really the main things that I was looking for when I was thinking about doing the MBA," Roy said.

The first reason Roy chose Kellogg for her business school experience was the people. "When I spoke with people who had been through Kellogg, there was just so much more warmth that came through. I really appreciated that because so much of the MBA experience is about building a network and setting yourself up for the future," she said. "It just felt like these are a great group of people I want to be surrounded by."

The second reason was the school's commitment to diversity, equity and inclusion. "Kellogg was one of the very few schools that intentionally had started to set coursework and programming around that, so that really stood out to me," Roy said.

Since enrolling in the Full-Time Program MBA at Kellogg in 2021, Roy planned out a course load focused on classes that would help her gain hard skills in finance and leadership skills like negotiations and ethical conduct. Enrolling in classes related to her interest in DEI was important too which led her to take the Venture Equity course, where student teams work with Chicago-area entrepreneurs from historically underfunded and underrepresented communities to help them scale their businesses through venture capital investments.
"I always had that passion, especially having done some work in the space at Sony Pictures. But I was also interested in understanding the financing side of things, and the fact that this course existed was great. It felt like the course was tailor-made for my interests," Roy said.

Through the course, Roy's team worked with Connect Care Hero, a digital platform that works to address social isolation for seniors who aren't English speakers. The team helped the company refine its strategy to pitch to VC funds, along with iterating how the company could best scale its business model for long-term success, such as potential expansion into different communities across the country and partnerships with large healthcare institutions.

"We were analyzing structures and systems that exist in the VC world and how we can equip entrepreneurs in the best possible way to ensure they have the highest chance of succeeding in structures that historically haven't been very kind to them," Roy said.

In class, Roy enjoyed hearing from leaders at different VC funds about their approach to increasing access to funding for diverse founders. "It was really interesting to hear their perspectives on navigating and improving the current ecosystem, because obviously, they have to maintain their deal pipeline, and return money to their limited partners, so there's the business side of things," Roy said. "But at the same time a lot of these funds are thinking about, structurally, can we put tangible and transparent processes in place so that a founder who doesn't come with an MBA or from a more privileged background or network can still get their brilliant idea in front of VCs? While a lot of the funds are starting to realize that the underserved markets these founders are tapping into represent huge opportunities, many practical challenges still remain to meaningfully diversify their deal flow."
As Roy prepares to graduate, she hopes that her path to consulting at Bain will be a continuation of the learning experiences she has had at Kellogg. After five years at Sony Pictures, a summer internship in growth strategy at PlayStation and a private equity internship investing in media and entertainment, Amrita felt it was time to try something new — with the possibility of returning to the media and entertainment world in the future.

"I think consulting will basically be a continuation of the MBA boot camp in some ways and preparing yourself in the best possible way for different kinds of business problems," Roy said. "Through business school, I have been able to broaden my horizons from the small world of the one job I had done before Kellogg, and it is something I will take forward with me, and hopefully, I can continue doing the same in consulting by exposing myself to as many different things as possible."

If you're an underrepresented founder of a growing business based in the Chicagoland area, learn more about an opportunity to receive a capital-raising strategy from Kellogg MBA students.
Read more: Stretch beyond your comfort zone to grow as a leader