Start of Main Content
Announcing Enhancements to the Kellogg Evening & Weekend Program
Get the latest updates and learn how to prepare to become a part of the next class of #KelloggLeader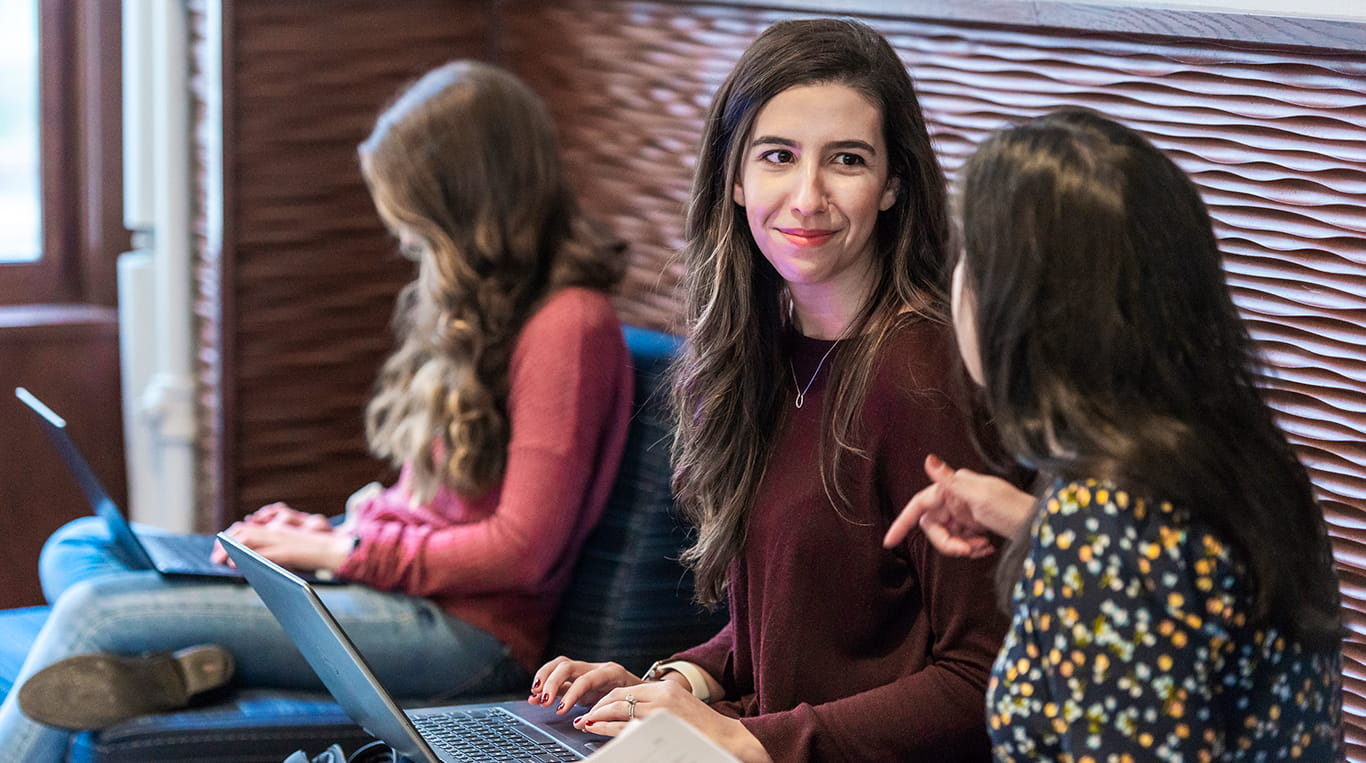 By Alyssa Jackson, Director of Admissions

Without question, the world is changing at a rapid pace, in unpredictable ways we never could have imagined. The business world isn't going back to the way it used to be anytime soon. The best leaders will have to adapt and demonstrate agility, regardless of the situation. And at Kellogg, we're committed to demonstrating that same agility to meet the needs of our students and with the evolving world in mind.

On behalf of my team, I am excited to introduce our newest enhancements to the Evening & Weekend Program to deliver a best-in-class MBA experience without disrupting your life or established career.

All about flexibility

As the COVID-19 crisis prompted organizations around the world to recalibrate expectations about the future of work, we, too, are adapting to better suit the individual circumstances of our students.

More than ever, we understand the need to provide a flexible learning experience, particularly for those in the Evening & Weekend program. Therefore, for our working professional students we will now offer some courses as remote options each quarter.

Remote courses are just the latest offering to customize your MBA journey to fit your life. In addition, students can tailor their experience based on:
Pace – Fast track your MBA with our Accelerated Option or earn your degree at the traditional pace.
Location – Attend classes in-person on our downtown Chicago campus or in Evanston at the Kellogg Global Hub.
Timing – Join us for classes during the weekdays or on Saturdays.
We built this program with your busy lifestyle in mind. We recognize you have existing career and family responsibilities. The Evening and Weekend Program offers flexibility which allows you to continue your education while balancing all other aspects of your life.
Updated test requirements

At Kellogg, your application is much more than a test score, essay, or resume: it's a holistic review. And we know the ways prospective students demonstrate academic readiness for our rigorous MBA program may look different based on the individual. We are not looking for students who all have the same background, experiences, and skills. Kellogg students need to prove they can thrive in a challenging, fast-paced academic environment.

Given our approach, we will now accept EA, MCAT and LSAT test scores for the Evening and Weekend Program, in addition to scores from GMAT and GRE. Or, if you earned an undergraduate GPA of 3.4 or greater with a degree in business, economics, or a STEM-related area from an accredited institution, or if you graduated from a Northwestern University undergraduate program, you are eligible to apply without a test score.

Please note, this criteria does not guarantee you admission into the Evening and Weekend Program. Above all, we will look for evidence that you will thrive within a challenging academic environment and encourage you to demonstrate that through your application as clearly as you can.
Additional scholarship opportunities

We believe strongly in providing students with the proper resources that will help them be the most successful version of themselves. Our Financial Aid Officers are equipped to help you identify and secure the appropriate financial resources for your individual situation.

In addition to the support Financial Aid offers, we also offer several scholarships to help assist you in covering the cost of your MBA:
Dean's Leadership Scholarships – Awarded to students based on the overall strength of application for admission.
Drake Scholarship – Awarded to students who have shown a passion for furthering women's initiatives.
Forté Foundation Scholarship – Awarded in partnership with the Forté Foundation to female students based on a demonstrated commitment to women and girls via community involvement or personal mentorship.
Vivo Scholarship – The Vivo Foundation focuses on educational equity with a vision to provide tools and resources to enable the youth of every race, belief system, and socio-economic status to reach their full potential. The Vivo Scholarship is awarded to extraordinary students from underrepresented backgrounds to promote greater diversity in the Kellogg community and among future business leaders.
Become a Kellogg Leader
We are looking forward to learning more about you, your journey and what makes you unique in the coming weeks. If you are ready to take on the challenges of today's business world, Kellogg is the perfect place for you.
Our admissions team accepts applications year-round. Quarterly application deadlines help you to pace your MBA journey. If you have what it takes to be a future Kellogg leader, complete your application today.
Interested in learning more about the Kellogg experience and what truly sets us apart? Reach out and request information or sign up for an event to speak to an admissions officer today.
Good luck in the process, we look forward to hearing from you soon!
Read Next: Do you have what it takes to become a Kellogg Leader?