Start of Main Content
An Austin Scholar Pursues Her Passion for Marketing & Entrepreneurship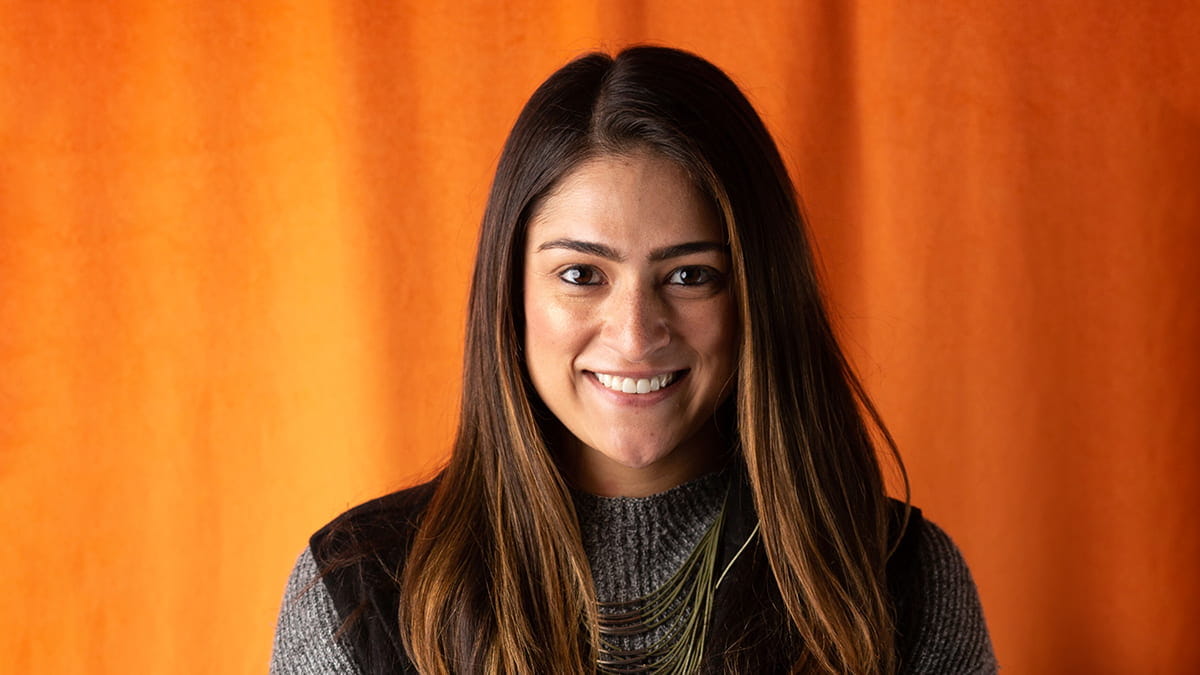 The Austin Scholarship is awarded to a select cohort of high-potential students who have demonstrated exceptional leadership in academic and professional endeavors and show promise of outsized impact at Kellogg, and beyond. We connected with Austin Scholar Karen Desai (2Y, 2022) on how she's deepening her expertise in marketing and continuing to develop herself as an entrepreneur.
Can you tell us about your leadership journey prior to Kellogg? How has that journey developed during your time at Kellogg?
After graduating from college, I started my career at Nielsen in the Emerging Leaders Rotational Program. This program gave me the opportunity to rotate across different functions and offices to gain a broader understanding of the media and marketing industry — through data, measurement, and marketing analytics at a larger scale. I learned how to best collaborate with cross-functional teams by working with various teams and functions during my time there. This experience made me fall in love with the marketing and media world. It led me to pursue my next role in Partnerships at Pinterest, where I helped CPG food companies create and execute their marketing plans across Pinterest. I firsthand saw Pinterest rapidly grow and scale, leading up to its IPO. I was beyond inspired by the Pinterest founders. Ultimately, this motivated me to take the risk to launch my own business – LUKH, an online rental service dedicated to democratizing South Asian fashion in the US. My co-founders and I built a website, secured inventory, and ramped up marketing. As CEO, I had a deep desire to develop a more well-rounded business background and learn to grow as a leader. That's why I chose to get my MBA at Kellogg — to enhance my marketing knowledge, grow my entrepreneurial skills, and foster my leadership abilities.
My passion for marketing and curiosity for entrepreneurship has only deepened at Kellogg. From taking New Venture Development with Professor Rick Desai, New Venture Launch with Gregg Latterman and Troy Henikoff, and participating in Northwestern's VentureCat, I've learned how to build a team, grow my business, and pitch to investors. Simultaneously, as the president of Kellogg Entrepreneur's Organization, I have been so grateful to build a network of like-minded entrepreneurs. And most uniquely, Linda Darragh, who is an advisor for the Austins, has been a mentor along this whole process.
Tell us about what you did over the summer – how did this experience inform your career and leadership trajectory?
Over the summer, I interned with Nike as a Global Member Growth Intern in the Nike Direct Digital Commerce org, and I continued to run my business at the LUKH office in Evanston. Having to work with two companies at one time really taught me how to efficiently manage my time, prioritize tasks, divide up projects, and effectively train new team members to take on more responsibility. For my team members to be successful while I was juggling other responsibilities, I had to ensure the proper materials and processes were in place. This summer really pushed LUKH to be more organized and operationally intentional.
What does impact mean to you? How do you hope to make your impact after Kellogg?
Impact to me means making a difference with the actions I take and with the people around me. To me, the mission of my business is to make the South Asian culture more accessible to everyone in the US. The more time my team and I spend with our customers and educating them on the culture, the more I feel like we make an impact for our culture and in their lives.