Start of Main Content
An Austin Scholar Makes an Impact by Changing Trajectories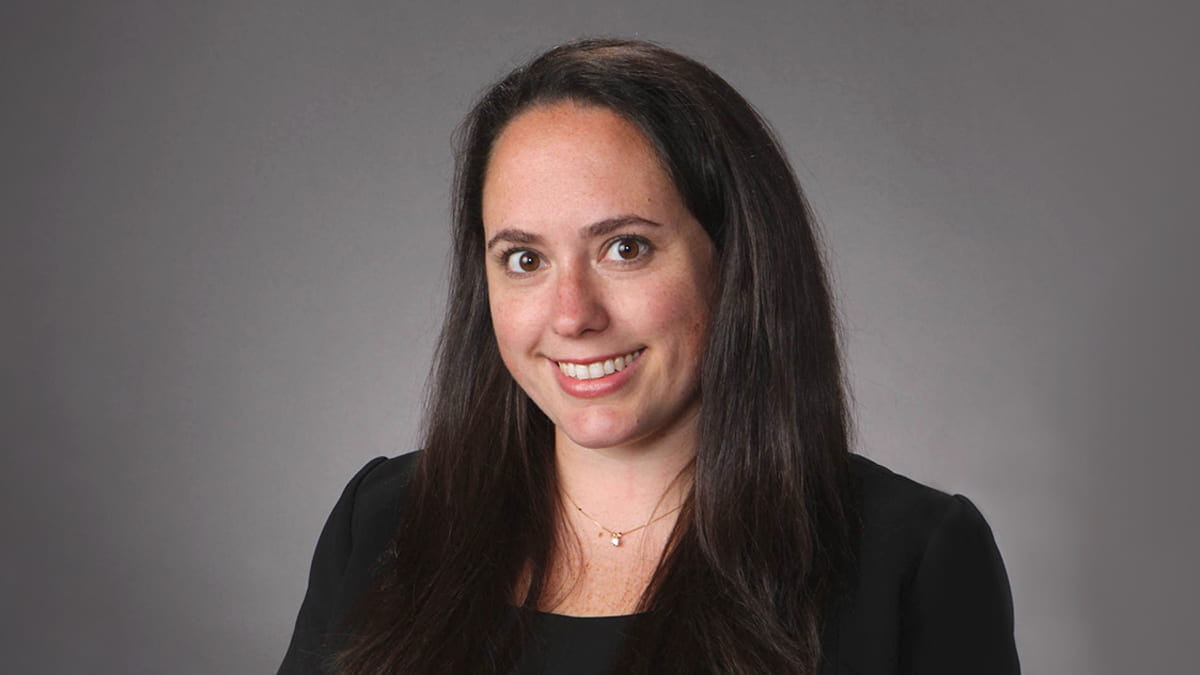 The Austin Scholarship is awarded to a select cohort of high-potential students who have demonstrated exceptional leadership in academic and professional endeavors and show promise of outsized impact at Kellogg, and beyond. We connected with Austin Scholar Hope Allen (2Y, 2022) on her leadership journey and how she seeks to make an impact. Here's what she had to say.
Can you tell us about your leadership journey prior to Kellogg?
Before Kellogg, I was an educator. I graduated from UCLA in 2013 and immediately moved to New York City to join Teach For America. Teaching was my biggest professional challenge, and I learned so much about myself and about leadership. I realized that challenging circumstances bring out my best and saw rapid growth in my own skills and in my students. I was excited to expand my impact by joining the administrative team of my school to help other adults (and kids) see that progress. I moved into recruitment and adult culture and helped hire and develop over 50 new teachers. After four years at Classical Charter Schools, I decided to move to a bigger network of schools where I could have an even bigger impact. I led the leadership recruitment efforts for Achievement First, a network of 37 schools in Brooklyn, Connecticut, and Rhode Island. I developed a passion for leadership and people management, especially in a social impact setting. However, the non-profit space has fewer resources and expertise in these areas than the corporate sector. As I reflected on my career goals, I decided that graduate school was an excellent opportunity to develop those skills.
How has that journey developed during your time at Kellogg?
Kellogg has allowed me to explore these passions through work with incredible classmates, professors and experiential learning opportunities. I've learned a ton about leadership in business, and how we can apply those frameworks to the non-profit space. I have enjoyed seeking out like-minded classmates through various clubs, including Kellogg's Education Club. Ultimately, I plan to take what I learn at Kellogg and in business back to a role in education.
Tell us about what you did over the summer – how did this experience inform your career and leadership trajectory?
I interned at Kearney, a consulting firm in Chicago, this summer. I decided to go into consulting for many of the same reasons that I came to business school and to flex the skills I'd started to learn during my first year. It was a continued adjustment for me to move from the non-profit sector to a finance- and operations-heavy consulting case. However, I realized that I love the challenge of learning something new, just like I did in the classroom. I also loved working with different stakeholders and am excited by the fast-paced nature of consulting. I hope to spend the next 3-5 years in the for-profit space to continue to develop a business skillset before ultimately returning to the non-profit space.
What does impact mean to you? How do you hope to make your impact after Kellogg?
To me, impact means changing a trajectory. I became a teacher because I wanted to help change the realities of educational inequity in our country. I came to business school to build skills and mindsets to be more prepared to lead and drive change. At Kellogg, I've realized that I want to make an impact on my work and my colleagues in a for-profit setting, too. It is important to me that I push myself and those around me to be better, more inclusive leaders. I also want to learn from my classmates, colleagues and leaders in order to sustain continued personal and professional growth. I know the opportunities I've had at Kellogg set me up to make bigger impact in my world.
Check out Kellogg's full list of scholarship opportunities >
Learn more about social impact at Kellogg >