Start of Main Content
My Kellogg Journey: Building Strong Connections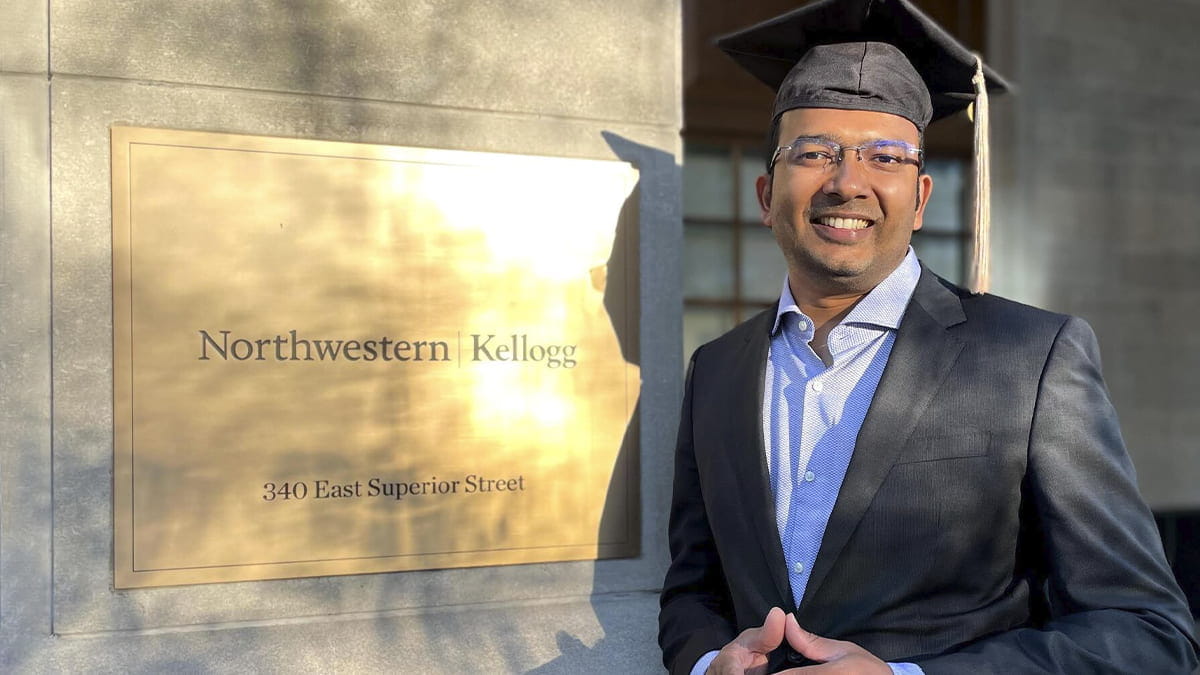 In this series, the graduated Class of 2021 shares their reflections and milestones from their Kellogg experience. Class of 2021, we celebrate you!
By Hari Uggini (E&W 2021)
I am now a Northwestern University – Kellogg School of Management graduate with a Dean's Service Award to boot. It's been a whirlwind two years, learning from some of the best professors — David Besanko, Craig Wortmann, Jeffrey Eschbach, Harry Kraemer, Karin O'Connor — and incredible peers, was fun yet challenging.
In trying to add to the community, I made several connections along the way including Megan Krueger, Greg Hanifee, Adnan Rukieh, Dean Francesca Cornelli, and many more. Leading the Evening and Weekend Kellogg Students Association (KSA) during COVID-19 was a challenge, and my role as VP careers of the Tech Club the year prior was special.
A sincere thank you to my wife, Viveka Nalluri (yes, we graduated together), parents, ex-colleagues at Calpine, KSA VP's for all the support.
My MBA journey has been transformative. I am now a better person, spouse, leader, and a travel ninja :). Looking forward to giving back as a proud alum.