Start of Main Content
Q&A with Dustin Saunders, Director of EMBA Admissions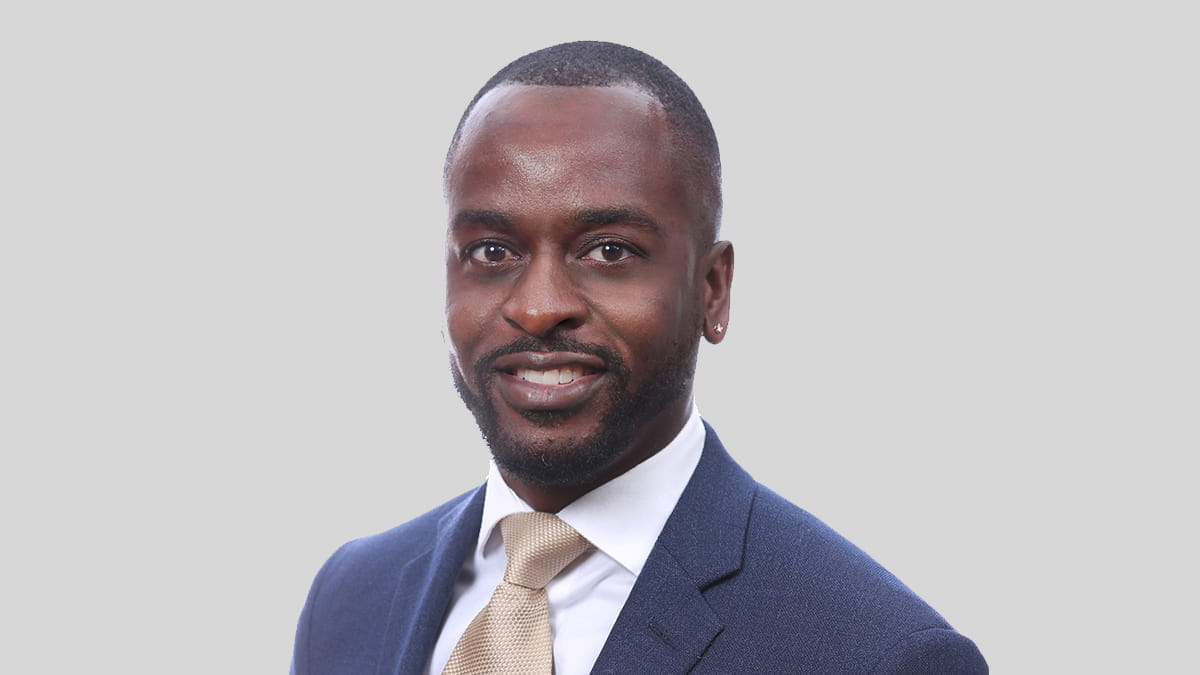 Dustin Saunders was named Kellogg's director of EMBA admissions in July 2019. Here, he shares elements of his career journey before Kellogg, what makes Kellogg unique and his vision for EMBA admissions.
Talk about your career journey before Kellogg.
I've been doing admissions in some form since I graduated from the University of Virginia.
My passion for education was sparked in my very first job, a fellowship with the National College Access Network, where I worked as a college guide. I helped high-school students aiming to become first-generation college students with the entire application process, from SAT prep to scholarship applications to college tours. My goal was to open their eyes to different opportunities. In fact, one of the students I mentored just graduated from the Kellogg Full-Time MBA Program!
The sense of reward I felt helping people achieve their goals guided me toward a career in admissions for several schools in Virginia and Miami.
Then, when I began looking for new opportunities, I really focused on finding the right cultural fit. The assistant director job with Kellogg admissions popped up on LinkedIn. It was pretty fortuitous! I started that role in February 2016 and have been fortunate to be promoted over time to where I am now. The Kellogg community and its collaborative culture have helped me gain the skills to serve not just as a manager but an effective leader as well.
What drew you to Kellogg?
The culture really set the program apart: the collaboration, family atmosphere, teamwork—the sense of 'high impact and low ego' you feel here. Even in the interview process I interacted with so many people who are so accomplished but still really down to earth.
I've also had the opportunity to be mentored by great leaders who have been instrumental to my growth here.
In line with this, there's so much talent on our team now—people with backgrounds in law, marketing, community outreach. We use a true team process to generate ideas and think about issues, such as how to continue to differentiate the program. My goal is to make sure everyone feels supported and empowered, which is a strong part of the Kellogg culture.
What makes Kellogg unique?
It's the people and the mindset — from the students to the staff to the faculty.
We take a very different approach to business education than other schools. People really remove their title and ego from the equation, and take the opportunity to share their challenges and personal stories. That's awe-inspiring and motivating.
The commitment to people here is simply tremendous. For example, lifelong learning is included in EMBA tuition, and so many alumni come back to take advantage of that. These are the same people hosting our admissions events nationwide and internationally, representing Kellogg everywhere. I was at the National Black MBA Association Conference this fall and had alumni from all the way back to 1994 connecting with MBA students and prospects. Many of our alums stay engaged and continue to give back.
The lifetime career services are another differentiator. As is the network of schools and campuses we have—not just our two domestic campuses but our five international ones. Not to mention the 52 elective courses we offer across 14 countries on five continents! So we definitely help people expand their knowledge beyond the borders of the U.S., like being able to learn Chinese business principles from a professor at our Guanghua campus in Beijing.
Overall I believe we have the most immersive network of any executive program. It's something [Kellogg Dean Emeritus] Don Jacobs pioneered decades ago and more and more schools have tried to replicate. But we've done it for so long that we probably do it a little better!
What's your vision for Kellogg EMBA admissions?
I'm continually pushing for an even more diverse cohort.
We look at diversity in every possible way: work experience, industry, functional area, geography. But while our Executive MBA program has historically had tremendous diversity, we're always striving for additional representation of women and underrepresented minorities: African American, Hispanic, Native American, LGBTQ+ populations.
Our graduates are current and future leaders of very diverse organizations; they will need to understand who their workforces are, what their perspectives and motivations are. That comes from exposure to different people with different life journeys. So we want those perspectives in our classrooms, to help everyone understand challenges faced and combat glass-ceiling types of issues.
The challenge is that people from minority groups may not jump at opportunities they're qualified for. They eliminate themselves. Studies, including a recent one by Eli Lilly, show this to be true. Even me — when the director role here opened, I wasn't sure I was going to throw my hat in the ring, even though I had experience and had been a director in the past. Something was still giving me pause. But talking to people — including an EMBA student who mentioned that Lilly study — helped me reach my own "moment of truth" and take that next step.
So my goal with admissions here is twofold: as far as our external focus, I want to attract and support an increasingly more diverse candidate pool; at the same time, internally I want to make sure our team can grow and the people on it feel fulfilled. I'm also focused on increasing community engagement, through the connection between our Miami campus location and the Miami Chamber of Commerce, for example.
It all comes down to people, whether it's our students, or our team, or the faculty. I'm passionate about the idea of having an impact on people's lives and the impact they're going to have on others through business. It amplifies tenfold. That's what keeps me coming in every day.