Kellogg Magazine
|
Departments
Brave Thinkers
Brave Thinkers
Passion Project
Connections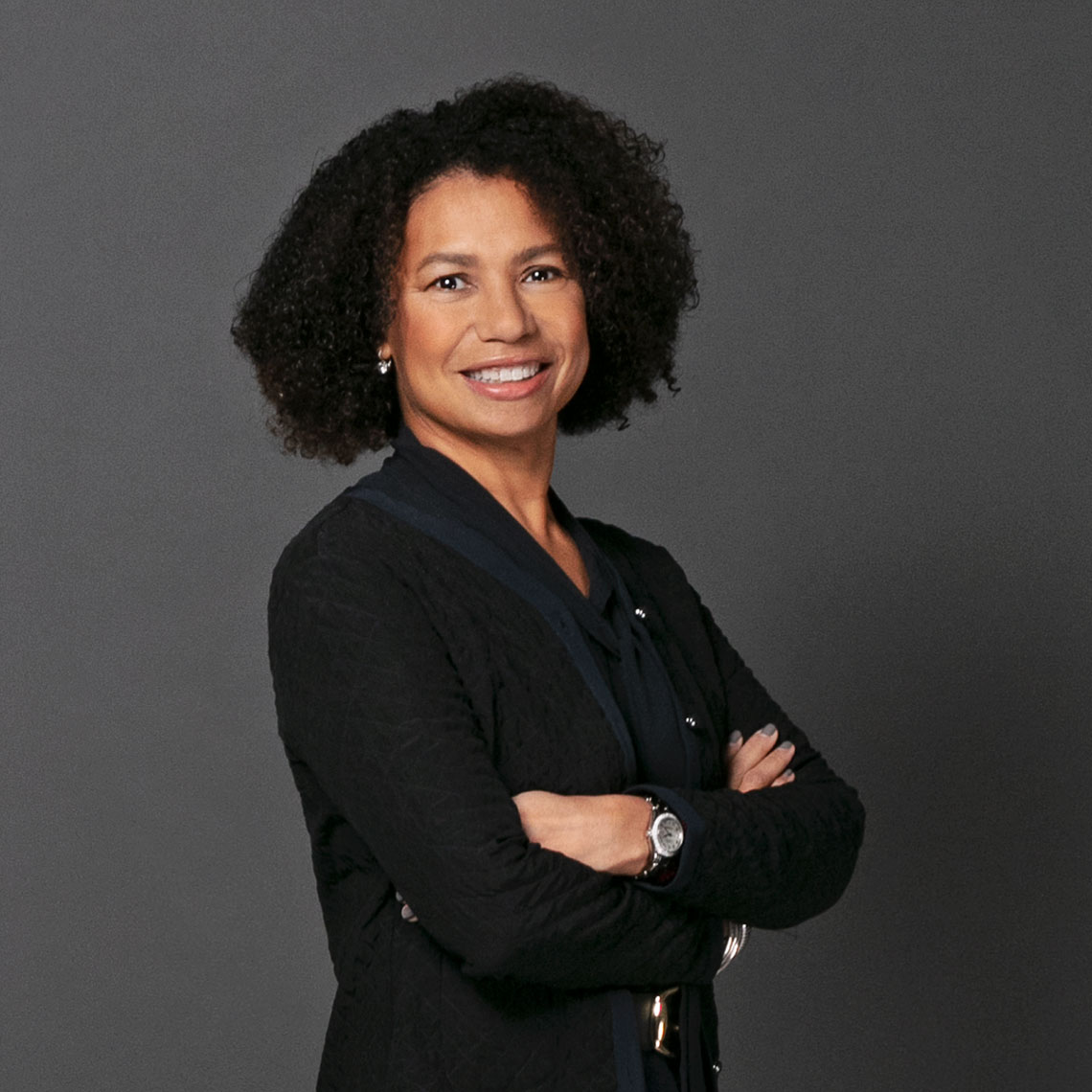 Edith W. Cooper '86
Wade Fetzer Award, recognizing outstanding dedication and loyalty in support of the Kellogg alumni community
Despite her former role as partner and global head of human capital management for Goldman Sachs, Edith W. Cooper says that if someone had told her early in her career that she would work in finance for 35 years, she would have run the other way.
"What kept me in finance was that over the decades I had varying opportunities to learn and grow and to take on more responsibilities," says Cooper, adding that a career path is just that: a path. "It's not a path toward one thing. It's a path through a set of experiences that are building blocks that position you to define your purpose and make the biggest impact." Edith's path has now led her to the creation of Medley, a new business that harnesses the power of small groups to explore life.
Cooper's impact in finance and human resources remains undisputed, retiring from Goldman Sachs in 2017 after spending more than two decades at the firm. Throughout her tenure she understood that her success, and the company's success, depended on their ability to connect and inspire individuals to work together toward common goals.
"[The alumni network] gave me a strong community of other leaders that I could leverage and work with"
Edith believed that putting clients first was a key guiding principle and that teams that represented a diverse set of perspectives and experiences would be best positioned to do so. Diversity and inclusion were more than a set of initiatives. They were a way to drive excellence across the firm's culture and a responsibility to create an environment in which everyone could perform to their potential.
Cooper says that her success as a leader came from recognizing when and how to rely on others. "I learned that it was a sign of strength when the decision maker is also the person who asks the most questions and listens to the answers."
This leadership philosophy goes back to Cooper's time in Kellogg's Executive MBA Program. "Everyone was so purposeful," she recalls. "They were there to learn to leverage each other to work in teams."
But as much as her initial time at Kellogg pointed her in the direction her career took, it was arguably the years that followed — when Cooper became involved in the alumni network and was ultimately made co-chair of the Kellogg Global Women's Summit steering committee — that really fueled her growth.
"I often smile when people say, 'Gosh, it's so great that you're eager to spend time with alumni and students,' because they don't realize how invaluable these interactions have been for me. It has given me insight into the environments where people want to work and where they would excel. These things are key to my understanding of the future of how and where people want to work." she says.
Cooper reconnected with the school under former Dean Sally Blount's '92 leadership, which corresponded with Cooper's rise to senior leadership at Goldman. "[The alumni network] gave me a strong community of other leaders that I could leverage and work with," she recalls. "And I quickly realized that getting outside of the finance industry was really important for gaining perspective. I have had opportunities to engage with Kellogg's faculty, students and alumni to expand the lens through which I considered a variety of issues and opportunities."