Kellogg Magazine
|
Departments
Passion Project
Brave Thinkers
Passion Project
Connections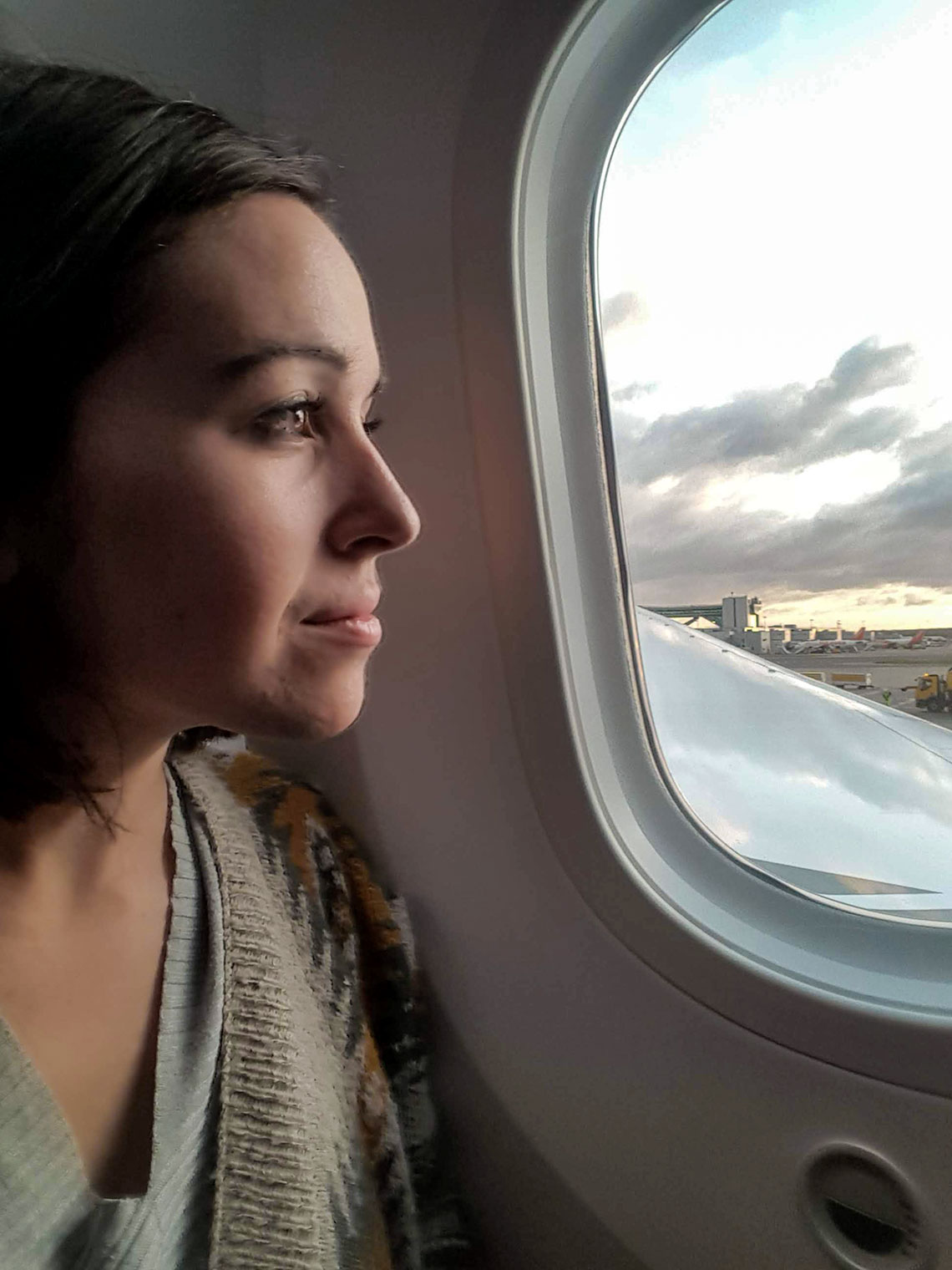 A passport to what's possible
Beth Santos '16 was on a blue motorbike off the western coast of Africa when she first realized she had something to say about traveling. She was 22, volunteering with a nonprofit in São Tomé and Príncipe, Africa's second-smallest sovereign state and the smallest Portuguese-speaking country. On the Chocolate Islands, those two archipelagos largely untouched by tourism, Santos saw her entire paradigm shift.
"I became very aware of myself in two contexts," Santos tells Kellogg. "The first, as a foreigner living hyper-locally, and the second as a woman who was realizing that women are not treated the same way in different places around the world. And I really wanted to dive into that."
Wanderful, her blog, grew out of that desire. Initially a space to chronicle her experience overseas, it soon was inspiring a larger conversation. Santos is a born creator. She knew what she needed to do. She built an editorial team and focused on building a publication that disrupted what women were typically told about traveling: the Eat Pray Love narrative, all kaftans and spiritual bliss, or the murdered-in-a-dark-alley narrative, bleak and finger-wagging. There were other narratives, Santos knew it.
"Experiences of trying to find birth control and not knowing where to go, being a mother, traveling while pregnant, navigating gender norms and expectations, understanding how to dress appropriately in a country with a different social structure — all of these things, completely normal parts of women's lives, were not really part of our dialogue as a society when we talk about travel."
More than 10 years later, that's changed, in large part thanks to Santos and the Wanderful team. Now an international lifestyle brand, Wanderful comprises an entire community: an active online platform, 50 global chapters that host events in cities worldwide, annual trips, and the first-ever identity-verified women's homesharing network. More than 100 million women and nonbinary people of all ages and backgrounds connect with Wanderful content and events each year, helping realize Santos' vision to empower and inspire female travelers.
"Bloggers have become not just people who are sharing their stories on the internet — now they're influencing the industry."
Click to Tweet
But Wanderful inspires women to do more than book tickets. In 2014, Wanderful hosted the first Women in Travel Summit in Chicago to bring together female travel-content creators. Today the event is held on two continents, and 2019 saw the addition of the Bessie Awards to honor women of impact in the travel space. This honor is named after Bessie Coleman, the first woman of African American and Native American descent to hold a pilot's license. To say the least, what started as a how-to-blog conference has changed.
"A lot of the women who were reading our blog had actually started blogs of their own," Santos says. "Bloggers have become not just people who are sharing their stories on the internet — now they're influencing the industry. The Women in Travel Summit encourages them to see themselves in that way. Because a lot of influencers are women and a lot of women undervalue themselves and don't think they're building a business — when they are. They're consulting with travel marketers. They've built physical products. They've written books, they've built whole brands. This is the trajectory I've gone on as well."
Santos credits Kellogg with kickstarting her brand's journey. Long fascinated with international developments and nonprofits, she began her MBA when social entrepreneurship was revolutionizing the startup landscape. Kellogg, at the forefront of this revolution, challenged Santos' sense of herself.
"While I was in Kellogg I realized that this blog that I had been building was actually a business. My readers were not readers, they were customers. We could do so much more with what we'd done."
At Kellogg, Santos was the first part-time student to be accepted to the Zell Fellows Program run by David Schonthal '09 — an experience she calls "an enormous turning point in my career … that was my first real outward recognition on the path of entrepreneurship, that I was building a business that other people cared about, that other people thought could be a viable business." Other Kellogg faculty believed in Santos' vision, too, especially Linda Darragh, "the goddess of entrepreneurship."
During her time at Kellogg, Santos served as president of the Kellogg Women's Business Association, the main club for women's advancement in business on campus. This aim has motivated Wanderful, as well as Santos' career. It's part of why she's been recognized as a fellow by the Tory Burch Foundation, which provides mentorship, capital and education to notable female entrepreneurs. And it's how she defines success going forward
"At the end of the day, the travel industry is almost fully dominated by women. Eighty percent of travel decisions are made by women. But at the same time, if you look at senior leadership, it's still very male and very white. There's still a real lack of representation in leadership in the travel industry. What we realized we can do is actually start questioning some of that by using the grassroots voices of women who have incredible followings, who wants to see the travel industry get better."
Santos is making sure it gets better by continuing to break ground with what Wanderful can achieve. In 2021, she is launching Wanderfest, the first major travel festival for women featuring speakers, musicians and workshops that will gather over 1,000 women from all over the world. She's kicking off 2020 with a six-city speaking tour, talking about the rise of solo travel and the crucial role of travel blogging at the Travel & Adventure Show, which connects millions of travel enthusiasts with travel marketers. But most importantly, Santos is committed to empowering women — and she has some advice for her fellow business leaders.
"Studies have shown that we perceive something a woman says differently than a man, even if it's the same thing. Bring in those voices. It's only going to help you. Promote people to rise and share those perspectives. Those are things that we have to start being a lot more focused on. That's why we say 'helping all women travel the world.' We really try to amplify those voices too so that they can speak to the travel industry. That's what we have to do: reach farther outside of ourselves and take a step."