Kellogg Magazine
|
Departments
Brave Thinkers
Brave Thinkers
Passion Project
Connections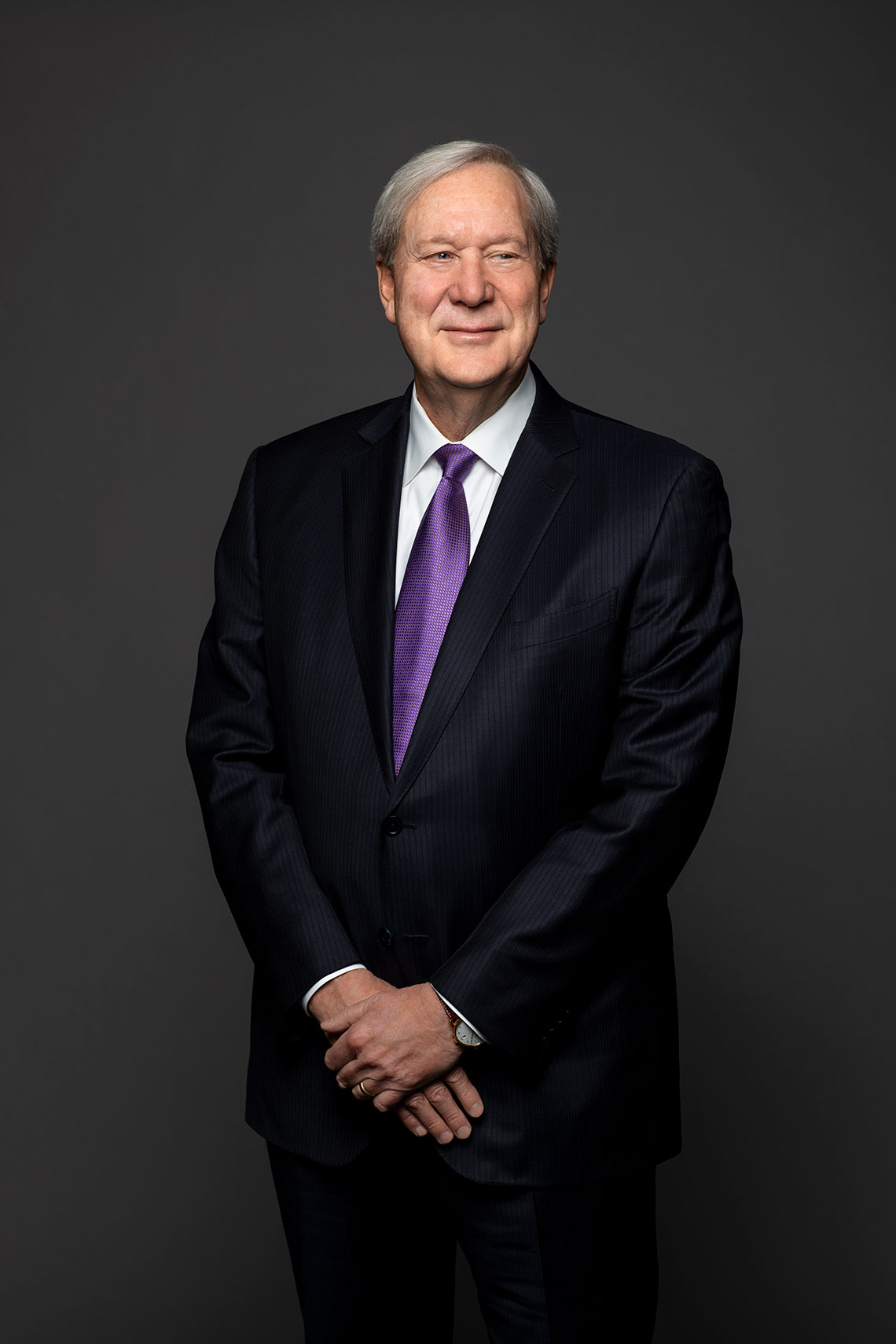 Bill Osborn '73
Distinguished Alumni Service Award, celebrating Kellogg alumni who have made significant investments in shaping the school's strategy, culture and brand
After joining Northern Trust in 1970 and eventually becoming its chairman and CEO, Bill Osborn '73 witnessed the company go from a Chicago-based bank to a global financial institution. Throughout the transition, he observed one constant: change.
"I've seen so many changes coming from technology and digital media," Osborn reflects. "Just look at what social media has done with regard to even the way news is received today. These are dramatic changes and they're not going to stop. So how one adapts and looks forward and positions one's organization to take advantage of new opportunities is very important."
Osborn was at the helm of some of Northern Trust's biggest changes. When he took over as CEO in 1995, he reorganized the entire company so that it became more customer- and client-focused, rather than focused on products. This helped launch the company toward a more global direction, but he acknowledges that it wasn't a clear-cut decision to make as the bank's leader.
"You have to be ready to adapt to change, and be willing to help lead and get a little uncomfortable around it, because change is not easy," he says. "Particularly for old-line organizations — you need a lot of fortitude to crack through the old bureaucracy that has kept many of these organizations going. But if they don't change, they're not going to be around, period."
Osborn says that attending Kellogg was instrumental in helping him adapt to changes in the marketplace and that the school also prepared him to lead by demonstrating the merits of teamwork.
"I would never say anything I did at Northern Trust was just me. I was normally part of a team, part of a group," he says. "The whole necessity of teamwork and collaboration, I give Dean [Don] Jacobs the credit for emphasizing that at Kellogg. And that really helped to differentiate Kellogg from the other business schools."
Osborn also appreciates how teamwork influences the relationship between leading business schools like Kellogg and leading companies. "I think business schools need to always pay attention to what's happening in the marketplace because many times the marketplace is leading where they need to be going," he says. "But we need the thought leadership coming out of the graduate business schools, and particularly Kellogg, to be able to train that next wave of leaders and entrepreneurs that are important for ongoing success."
To facilitate this commensurate relationship, Osborn has remained involved with his alma mater as the chairman of the Board of Trustees of Northwestern. He stresses that it's crucial to give back to the organizations and communities that have shaped who he is today, not just because they have benefited him, but because this encourages positive growth throughout our globalized society.
"I'm a big believer in what the impact of globalization means," says Osborn. "I've dealt with companies, governments and organizations all around the world and to me, the world has more similarities than differences. We need to make certain we understand that because that unity is going to help our world over time. And Kellogg is where that understanding can take place. So giving back to Kellogg, giving back to Northwestern, it's just part of what I feel is appropriate."