Kellogg Magazine
|
Features
Checking in with Francesca Cornelli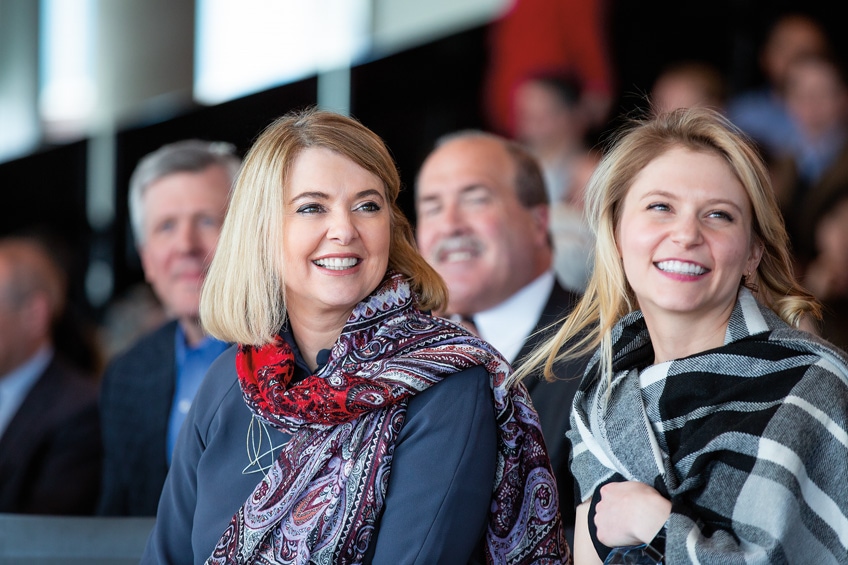 A conversation with Francesca Cornelli
Incoming Dean Francesca Cornelli looks back on the decisions that brought her to Kellogg and the lessons learned along the way
( words)
On February 1, Kellogg named its new dean, Francesca Cornelli. Cornelli is currently a professor of finance, deputy dean of degree education and director of private equity at London Business School. A widely respected leader in business education and accomplished scholar, her research has spanned both economics and finance, with interests including corporate governance, private equity, privatization, bankruptcy, IPOs and innovation policy. Her more than 25 years at some of the top schools in the world is complemented by extensive experience with the private sector. She has served on the board of several global corporations, including financial institutions. Cornelli's term at Kellogg will begin on August 1, and she will hold the Donald P. Jacobs Chair of Finance.
During a recent conversation, Cornelli looked back on her career evolution and shared her excitement about joining Kellogg and continuing to build on the school's strong foundation.
Where did you begin the journey that brought you to Kellogg?
My early experience was with academics who not only approached economics as a scholarly field for research, but also considered the significance of its impact on the world of business and politics. I studied in Italy where many professors and academics also sit on boards or have political careers. For instance, I worked with future Prime Minister Mario Monti for my bachelor's dissertation in economics. Studying at this intersection of social science, business practice and policy was part of what prepared me for Kellogg.
What was the most transformative aspect of your academic experience?
It was when I moved from economics to finance. My PhD at Harvard was in economics and mechanism design, pure theory. My advisor was Eric Maskin, who in 2015 was awarded the Nobel Prize for his work on mechanism design, and my first job at the London School of Economics was in the Economics Department teaching microeconomics and game theory.
At the time, a lot of economic theory research involved applying theories to finance. I started writing papers with two of my fellow students from Harvard who were doing a bit of finance and I became passionate about it right away. I enjoyed being able to combine the abstract aspect of economic theory with the real-life problems that finance presented. In addition, since there is plenty of data in finance, there was an abundance of documented facts that needed to be explained by theorists.
I always say that if I had known how difficult switching fields was going to be, I would never have done it. But it was the best thing I could ever do for myself. I had to change the way I thought and wrote papers, but I was committed.
You've held positions or taught at business schools around the world including Wharton, Duke University, The London School of Economics, the Indian School of Business in Hyderabad and the New Economic School in Moscow. What insights have you gained from that experience?
All students bring different points of view, and you have to be aware of where they come from and how you're communicating to them. For example, when I taught in Moscow, half of the students in my class had PhDs in physics and the other half in mathematics. They were finding it very easy to follow the mathematics part of what I was explaining, but when I asked a question about economics, they were at a loss, since markets were not developed in Russia at the time. In the U.S. or U.K., this tended to be the other way around.
The exposure to, and immersion in multiculturalism that arises from teaching in different countries can be a huge benefit to the learning experience. I believe this is especially true for Kellogg students, who will be expected to lead in a global marketplace.
You described Kellogg as a school of ideas. Why does that matter?
The world is changing so fast that it's extremely important to be ready with the next idea. Therefore, to be able to bring your thinking to bear from different angles is such an advantage. You can take a theory and apply it in a traditional way, but you can learn more from trying it in a nontraditional way. Once you open your thinking this way, all of a sudden you start realizing how many ways you can make an original contribution.
What drew you to Kellogg?
Kellogg projects energy. You may think all business schools do, but they don't. There's really something unique about Kellogg. When you talk to the staff, the faculty, the students, the alumni, there's an openness and willingness to do more, and do it better.
The eclecticism and entrepreneurial spirit of Kellogg really appealed to me as well. When I look at Kellogg and I see people bringing originality to their work, that's what is attractive to me. This is what will move them ahead of their peers around the world.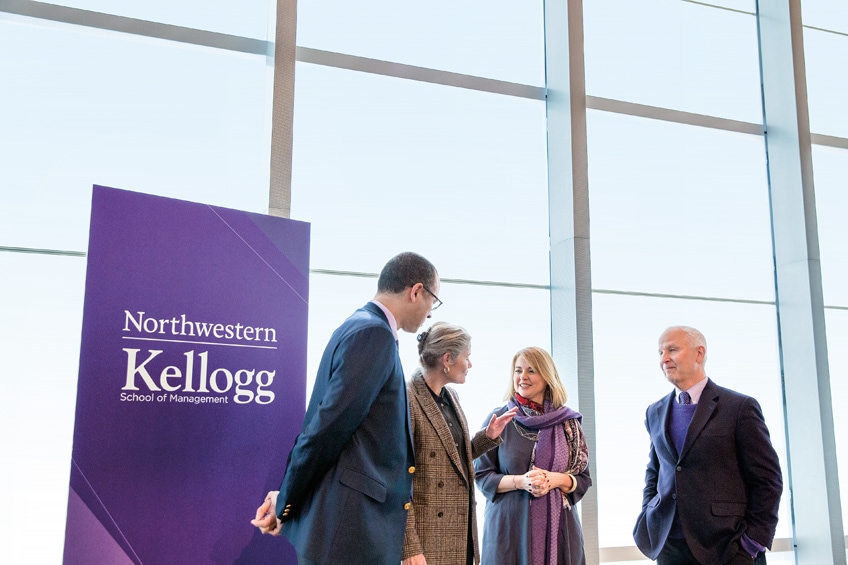 ---
Stay tuned for more from the incoming dean in the fall/winter 2019 issue of Kellogg magazine. To view excerpts from her February 1 speech to faculty, staff, students and Northwestern leaders, visit kell.gg/bb7b7.