Kellogg Magazine
|
Features
Alumni Award Winners
Alumni honored for contributions to Kellogg and beyond
Kellogg graduates enter the world inspired to make change, build strong organizations and teams and challenge convention. On May 2, a Kellogg Leadership Circle invitation event will take place to honor three alumni whose leadership inspires a ripple effect of good — for Kellogg, for business and for the world.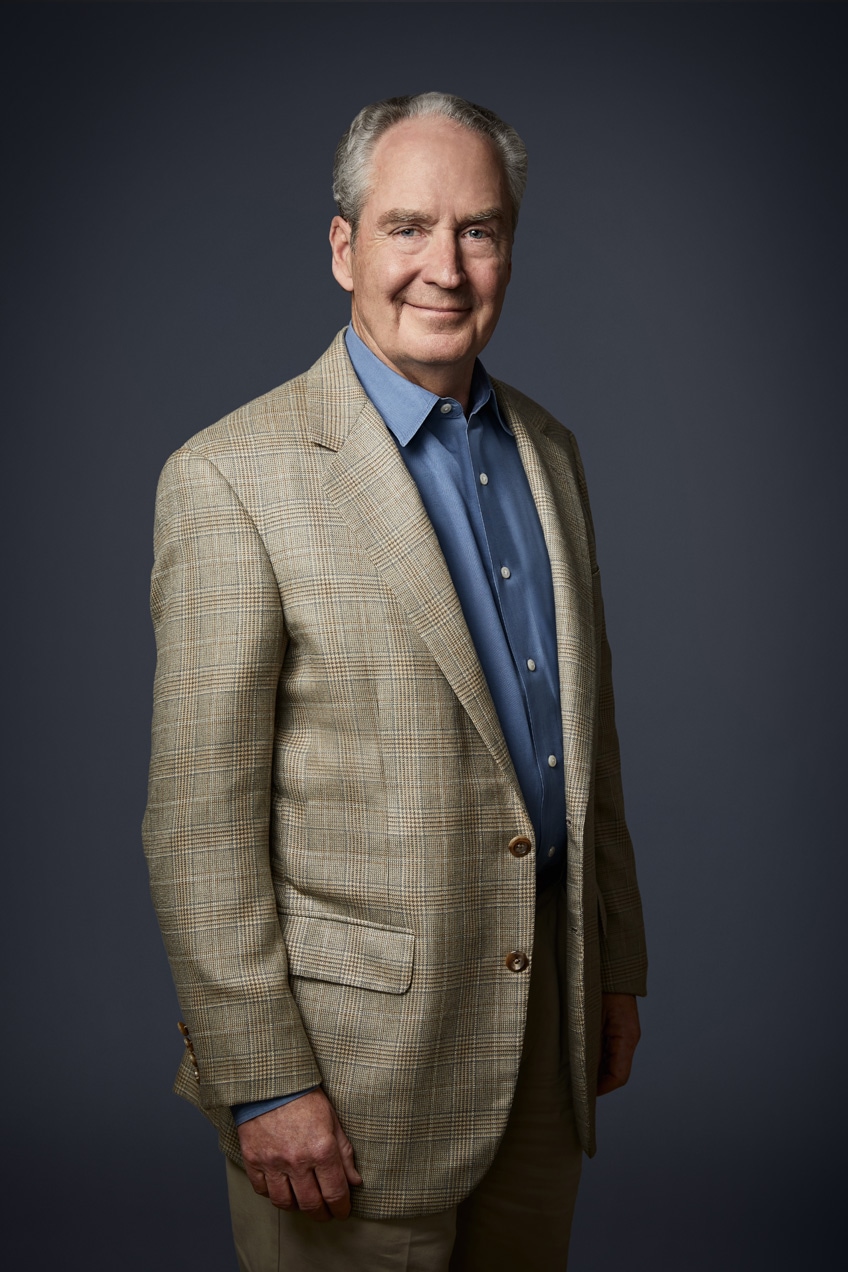 Christopher B. Galvin '77
Distinguished Alumni Service Award
Making Space for Innovation
When accepting an entrepreneurial award in Chicago in 2018, Chris Galvin opened with "I am luckiest guy in the world." It is not that his career was not without bumps, but this was Galvin's way of expressing his appreciation for being born into a multi-generational family of leaders, both men and women, who served as role models of the highest ethics, proper treatment of people, relentless pursuit of innovation and resilient determination to learn from mistakes made.
Motorola Inc. turned out to be Paul Galvin's (Chris's grandfather) third, but first successful, startup company. "Paul went bankrupt twice before founding Motorola Inc.," Galvin says. "In each instance of shortcoming, Paul learned what not to do again. One might say that Motorola Inc. was a company born from the painful but valuable learnings of its founder's early failures." Bob Galvin, Chris's father, and Chris served as second and third generation CEOs of Motorola Inc.
Chris personally donated the resources for the Galvin Family Design Wing at the Global Hub from financial realizations achieved since leaving Motorola Inc. to provide Kellogg's professors, students and dean a physical place to experiment with new pedagogy, innovate in learning methodologies and try-fail-and-learn how to train and motivate future leaders in new ways.
"We want the Kellogg team to use their imaginations, be creative and use [the space] to experiment with no fear of failure. That's what this space is for," he says.
Galvin's affinity for Kellogg as a student and in his contributions to governance rise from similarities in Kellogg culture and the Galvin family culture. It inspired him to get involved with Kellogg under Don Jacobs decades ago and Sally Blount more recently, serving on both the Kellogg Global Advisory Board and its Executive Committee.
In Kellogg's governance, new ideas could be tested first with the smaller group and then brought to the broader group of Kellogg advisors. "Exploring and testing new ideas is what was fun about this activity at Kellogg." Galvin also serves on the Executive Committee of Northwestern University's Board of Trustees.
In recognition of his extraordinary support of Kellogg, Galvin was named as a recipient of the Distinguished Alumni Service Award, which honors Kellogg alumni who have made significant investments in shaping the school's strategy, culture and brand. Beyond their work in support of Kellogg, recipients have demonstrated in their professional lives how to effectively lead organizations.
Galvin hopes his philanthropy and service to Kellogg will serve as a role model for others in the Kellogg ecosystem. In addition, he hopes the physical space of the Galvin Family Design Wing will be an ongoing consistent reminder that proactive change and continuous renewal at Kellogg are essential to the school's long-term success.
"We want the Kellogg team to use their imaginations, be creative and use [the Galvin Family Design Wing] to experiment with no fear of failure." — Chris Galvin
---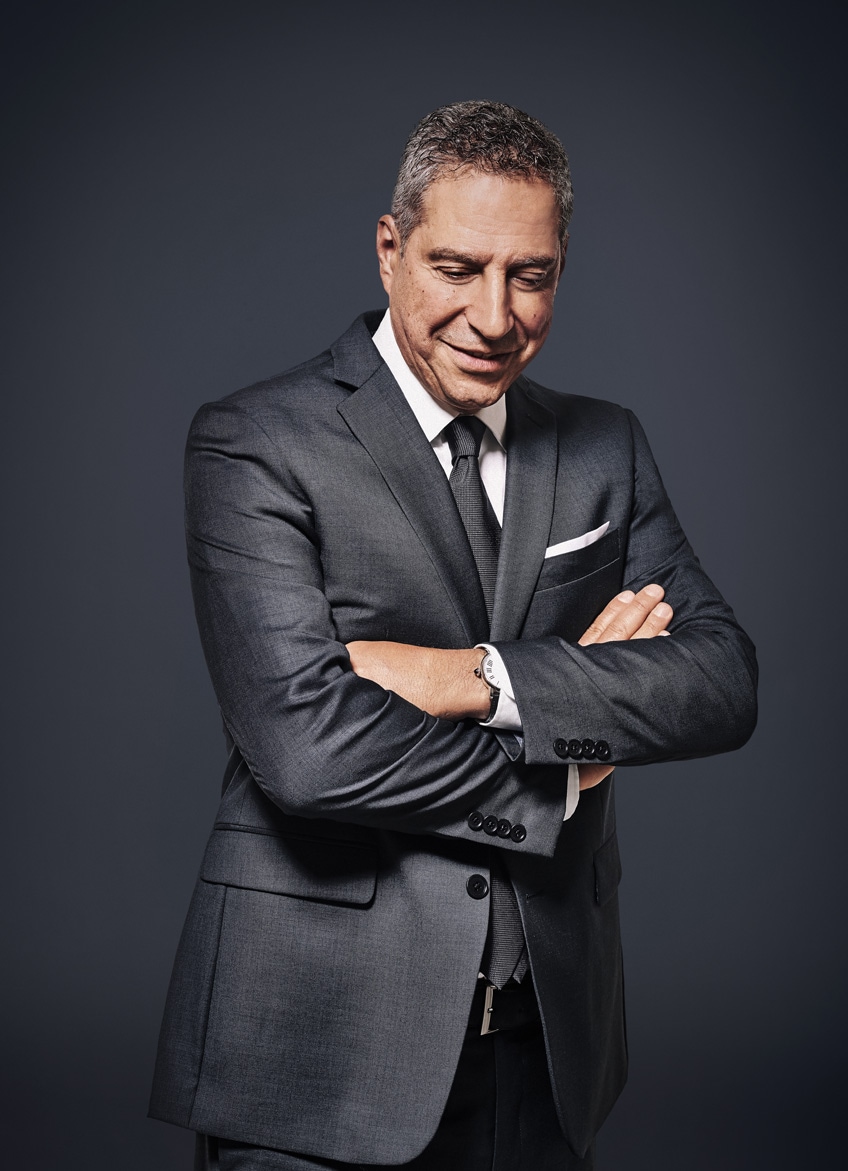 Selim Antoine Bassoul '81
Schaffner Award
Rushing to Be Good
Selim Bassoul came to Kellogg from Lebanon and was immediately impressed by three things.
"One, the desire to work as a team, which I took away to my company to create a collaborative spirit. Two, is the power of community and giving. And three, Kellogg taught me how to be innovative, bold and to take risks."
With these principles in mind, Bassoul created a unique culture at The Middleby Corporation, a global leader in the development and manufacturing of commercial and residential ovens. Despite employing more than 10,000 employees — 70 percent of whom work in the factory itself — the organizational structure Bassoul created inspires connectivity.
"We have only three degrees of separation — three layers of management between me as CEO and the lowest-ranked employee," Bassoul says. "People feel empowered to make decisions and take action, and it's made us bold in all we do."
Most people have eaten in restaurants powered by Middleby technology and many have experienced Middleby's high-end residential brands. However, it is Bassoul's innovative use of technology to design a relief oven that makes him proud. Not only does the oven run on solar energy, the appliance can also purify water and charge a cell phone without electricity.
"I'm proud to say that our relief ovens are a survival kit for displaced people," he says, explaining how his own family was displaced during civil war in Lebanon and how it's important to him to visit refugee camps to see how the relief oven is being used. "There's nothing that can make you happier than seeing those who are the most disaffected, the most vulnerable, the homeless of the world smiling."
Bassoul's leadership at Middleby in developing the relief oven is a key reason he was selected as the recipient of the Schaffner Award. This award honors Kellogg leaders who have made significant contributions to society and through their professional achievements have exemplified the school's values.
A member of the Global Advisory Board at Kellogg, Bassoul is a proud alumnus and is excited by potential impact of the alumni community on current and future students.
"Without Kellogg, I wouldn't be what I am today. I think many generations of Kellogg graduates will say the same thing. Our job today, and through my involvement with the Global Advisory Board, is to make sure that we remain relevant as a school so we can continue educating a young generation to become the future leaders, in terms of change, social impact and creating goodness in the world."
"Kellogg taught me how to be innovative, bold and to take risks." — Selim Bassoul
---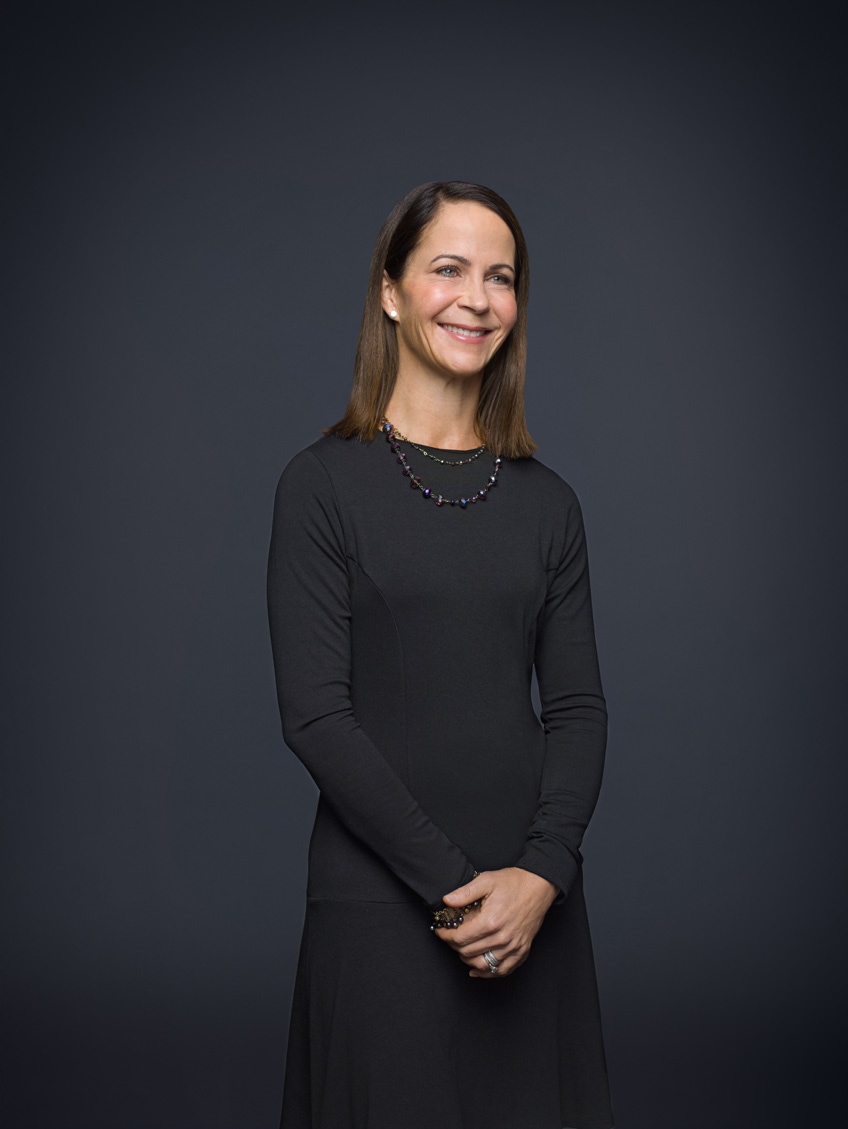 Catherine Craighead Briggs '94
Wade Fetzer Award
Getting Alumni Off the Sidelines
Kellogg shaped Catherine Briggs' career — and the trajectory of her life. And through her involvement in the Kellogg Alumni Council, it continues to do so.
"I graduated nearly 25 years ago, but the energy at the school still feels the same," says Briggs, who serves as vice chair of the KAC. "The school has a buzz. You can see the students are happy. They competed to get here, but they're not competing once they're here."
It's this power of team that continues to inspire Briggs.
"Kellogg has a foundation of teamwork. That's how things get done. You put a bunch of people in the room with different backgrounds, different perspectives, and some are better idea generators. Some are better listeners. Some are better synthesizers," she says. "The diversity of the student body and the team-based projects approach — it's a happy, cohesive, collaborative environment."
Staying inspired is undoubtedly a key reason that Briggs has stayed closely engaged with the school. In recognition of her service, she was named as the recipient of the Wade Fetzer Award, which recognizes outstanding dedication and loyalty in support of the Kellogg alumni community.
Briggs understands that the nature of busy life leaves many alumni feeling as if they don't have time to give back. But staying connected with the alumni network and getting involved with current students provides an excellent way to impact the future of the institution.
"Kellogg is committed to staying in the top five business schools. And in order to stay in the top five, we really need to, as alumni, support the school regularly," she says.
"We have over 250 Kellogg alumni who personally contact admitted students. I'd love to have that double or triple — it does influence yield. Then everybody could make one or two calls annually, and we could pair students with alumni who would make a strong match. The best reflection of our institution is the caliber of our students, and so this would make a big impact."
Briggs recognizes the importance of getting involved, as well as giving back.
"One reason why my husband and I like to stay involved with Kellogg and give back philanthropically to the school is that it was a major part of our lives. It really shaped who we are. It shaped our careers. It shaped our friendships. And it continues to do so. We believe in supporting organizations that were part of the fabric of our lives; there's no doubt that Kellogg was one and continues to be deeply part of our lives today."
"We believe in supporting organizations that were part of the fabric of our lives; there's no doubt that Kellogg was one and continues to be deeply part of our lives today." — Catherine Briggs