Start of Main Content
Healthcare at Kellogg
Academics and student experience
The Healthcare at Kellogg program is a unique, integrated approach to learning MBA fundamentals while applying them to curated healthcare courses.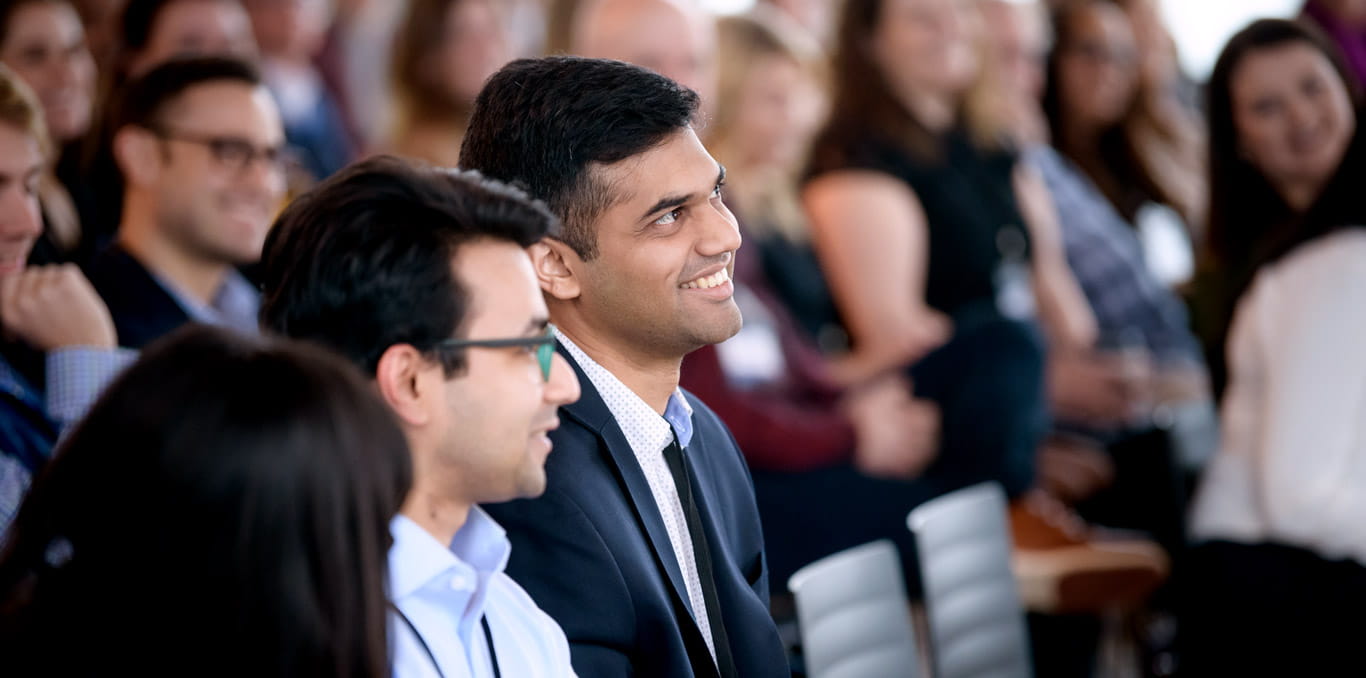 Healthcare academics and student experience
Don't just keep up with the healthcare industry, be the ones that drive it forward. Our HCAK Program combines the core foundational training of an MBA with a curated focus on the business of healthcare that is necessary for long-term success as a leader in the sector.
Whether your focus is on healthcare, entrepreneurship or strategy, you'll get exposure from industry leaders and innovators on what it takes to be at the forefront of healthcare in today's landscape. You'll learn from professors and experts who are at the very center of shaping what healthcare is today and where it must go tomorrow. Your academic experience will also feature curated independent learning opportunities and personalized mentorship from Kellogg alumni currently working in the healthcare field.
Immerse yourself in our Deep Dive course, a unique learning opportunity with students across the Full-Time, Evening & Weekend and Executive MBA Programs. Held over three weekends in Miami, Chicago and San Francisco, you'll gain a deeper understanding of challenges leaders face, while uncovering new avenues for the evolving industry.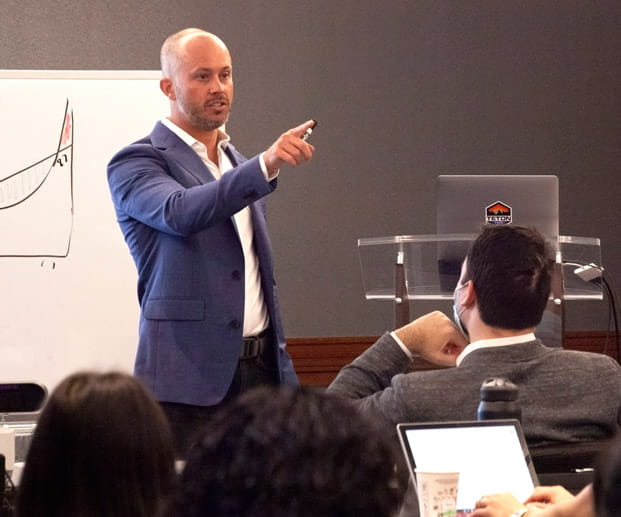 HCAK Pathway
Kellogg's broad course offerings prepare you to lead and navigate today's increasingly interconnected healthcare landscape. To understand how businesses create and capture value in healthcare, you must be able to understand the needs different stakeholders, as well as the entire value chain across the healthcare ecosystem.
Speaker series
Perspectives on the Business of Healthcare
Leading C-suite business executives speak about their careers and broad issues of interest in their particular sector of healthcare. Speakers are selected from the highest industry tiers across the healthcare ecosystem, exploring current trends and sharing their strategic foresight of where the industry is going.
Healthcare at Kellogg Executive Chat
This informal executive chat series provides a distinctive space for students to ask candid questions of healthcare executives. The chats are intentionally capped at no more than 15 students during lunch. This format helps build unique opportunities for in-depth conversations with leaders in healthcare.
Faculty Speaker Series
HCAK holds a series of five lunchtime talks on key areas of the healthcare sector. Each faculty speaker presentation is designed to give meaningful insights to all students, regardless of experience in the industry. Past subjects include the U.S. Health Insurance System (Public and Private) by Professor Craig Garthwaite, Health Providers: Market-Level Perspective with Professor David Dranove, and Entrepreneurship in Health Care with Professor Peter McNerney.
Contact us about Healthcare at Kellogg