Start of Main Content
Paula Brown Pretlow '77, '78 MBA on creating pathways to opportunity
The independent board director, trustee and philanthropist is always looking for ways to support and serve others.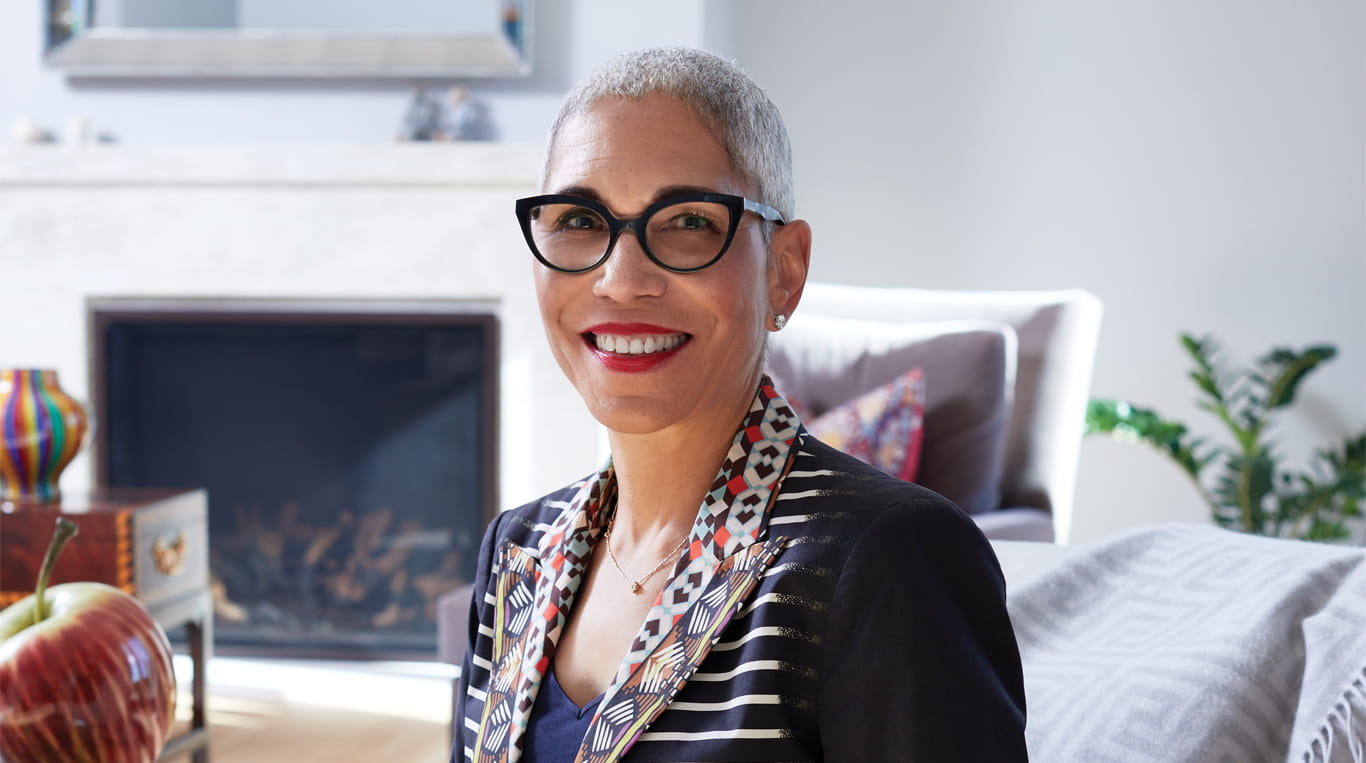 By Scott Steinberg
Throughout an impactful career as a finance industry professional and philanthropist, Paula Brown Pretlow '77, '78 MBA has always sought to go beyond influencing the bottom line to touch people's lives. It was at Northwestern that she discovered she could combine her flair for crunching numbers with her interest in civic service.
Growing up as a self-professed "nerdy girl who loved math and learning," and initially assumed she'd go to law school, Pretlow earned a BA in political science at Northwestern, then went on to Kellogg, where she became enamored with the concept of a career in finance that would allow a variety of avenues to also pursue her belief in "doing good while doing well."
"People in my family became doctors and lawyers. I fell in love with the numbers. For me, it was just a new and different way of thinking about the world and piecing it together," said Pretlow, reflecting on her MBA courses. While at Kellogg, she realized she could marry her knack for the quantitative with her liberal arts background to make money work both harder and smarter for institutions and individuals — and better their circumstances in the process.
Pretlow solidified her calling after a summer working at the Fed Funds desk for the Continental Illinois National Bank. After graduation, she took on a role in corporate banking, ultimately moving on to senior roles in investment management at BlackRock and Montgomery Asset Management, advising public pension funds. In 1999, she joined The Capital Group, where she was a partner and served as senior vice president for business development and client relationship management. There, she managed the public pension fund team while also responsible for her own book of business that included many of the largest U.S. public pension funds, whose combined assets at the time totaled over $700 billion. Paula departed The Capital Group and the industry in 2011.
Today, she serves as a member of the board of trustees for Northwestern and as an independent board member for corporate boards, including Williams-Sonoma, Vroom and Bitwise Industries, and national philanthropic institutions, like The Harry and Jeanette Weinberg Foundation and The Kresge Foundation. Pretlow says it all began with her time at Kellogg: "It was the combination of my Kellogg education, my own lived experience, and my practical experience on the job throughout my career that prepared me for my ability to serve on a variety of types of boards," she notes. "I love my 'portfolio life' that keeps me actively involved in the business world, philanthropy and with my family."
Knowing that scholarships, grants and work-study programs enabled her to attend Northwestern, she has striven throughout her career to help others enjoy greater opportunities in life and business. "There was never, ever any doubt in my mind that I would give back in the ways that Northwestern and others gave to me," she says.
That deep understanding of the importance of gratitude ties back to her own childhood in Oklahoma City, Oklahoma, she recalls. "I remember the times when we didn't have much, my mom baked fruitcakes and gave them to neighbors during the holidays as gifts," Pretlow reminisces. "It taught me that even when you don't have much, you have more than you think, and there are many ways to give.
"The very act of giving, whether financially or with time, is important," she says. "I think it's incumbent upon every one of us to show gratitude. I don't care how small or how big it is — giving back makes for a much fuller, richer existence."
In this issue, we are proud to highlight recipients of this year's With Gratitude Awards. Pretlow is the recipient of this year's Wade Fetzer Award, given for outstanding dedication and loyalty in support of the Kellogg alumni community.
More from this year's With Gratitude recipients:
Roshni Nadar Malhotra '03, '08 MBA on the power of possibility
Mike Shannon '83 MBA on following where the customer leads