Start of Main Content
How the Kellogg EMBA is helping this Latin American entrepreneur accelerate his business
Luis Hernán Hormazábal '23 EMBA shares how Kellogg is helping him advance his venture & why the STEM designation is so important for international candidates.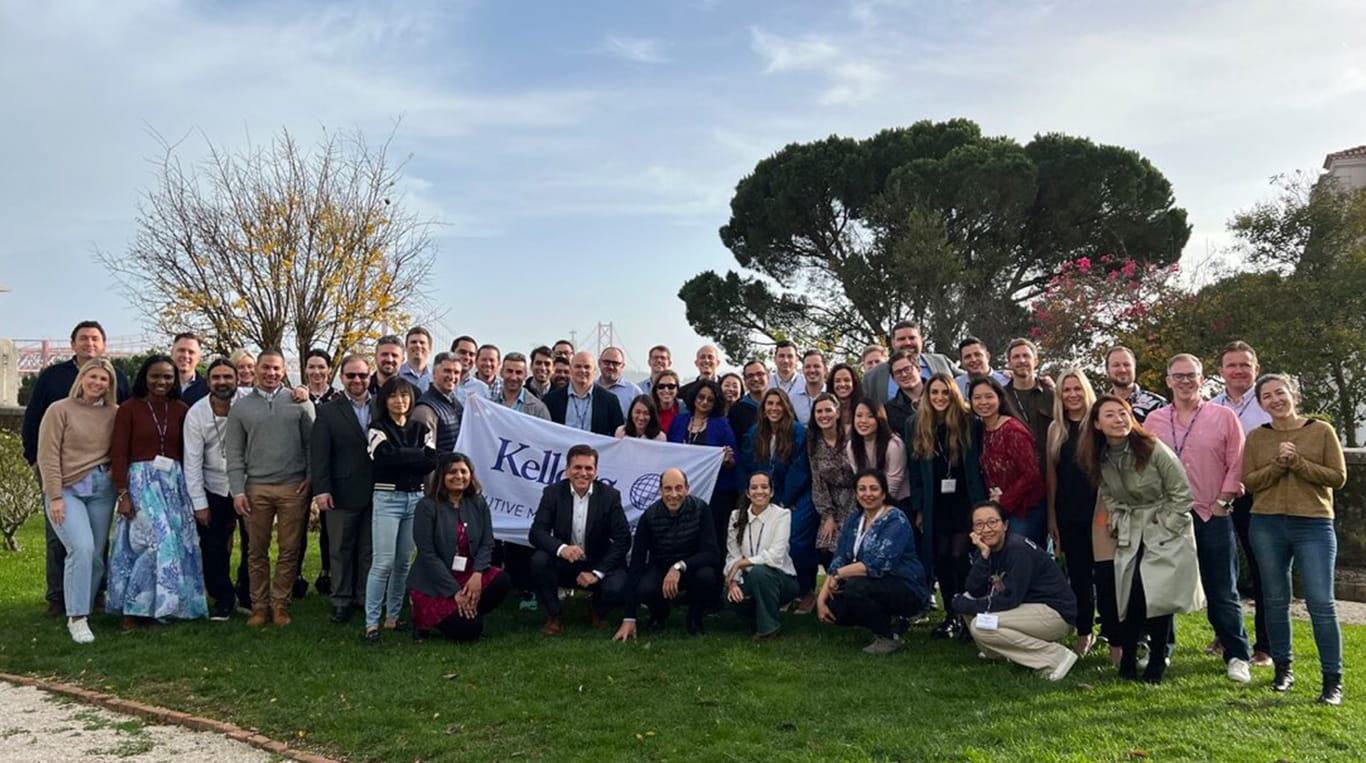 This content was originally published in Poets&Quants.
For the first half of his finance career, Luis Hernán Hormazábal of Peru worked his way up to an associate director at the largest investment bank in Latin America. He was 28, had about eight years of experience under his belt, and faced a decision: Take the logical next step and enroll in a residential full-time MBA program or focus on his own fledgling company.

"My entrepreneurial side won out," says Hormazábal, CEO of Lambda Capital Advisors which he founded in 2016.

"At that moment, it felt like a very difficult decision. I always wanted that full-time experience, but in the end, I don't regret it because it allowed me to enjoy the EMBA more."
An EMBA for Entrepreneurs
Six years after founding and growing Lambda – a financial boutique helping mid-market Peruvian companies reach financial markets, bring in new shareholders, and more – he was ready to expand across Latin America. He joined the Executive MBA program at Northwestern University's Kellogg School of Management largely for what he describes as the school's entrepreneurial mindset. (Kellogg was ranked the No. 1 EMBA program in the U.S. in Poets&Quants' most recent ranking.)

He is part of a Class of 2023 EMBA cohort that is 20% international, including 11% from Latin and South America. While much of his class comes from more traditional executive MBA backgrounds like marketing and sales, general management, and finance, Hormazábal is among the 3% that identify as entrepreneurs. He and his classmates are constantly brainstorming new business ideas and commiserating [about] what each could bring to a possible venture, he tells Poets&Quants.
While more and more MBA programs are establishing STEM designations, they are rarer for executive MBAs. Kellogg's announced this fall that its EMBA was STEM designated for the 2022-2023 academic year, a move that Hormazábal pushed for quite vocally. (Kellogg first established a STEM Management Science major in 2019 and approved eligibility for its full-time program during the pandemic.)

Hormazábal recently began his second year in Kellogg's EMBA. Oh, and he's also a new father. His daughter was born just a few months after launch week.

In the interview below, Hormazábal tells us how the Kellogg executive MBA can help entrepreneurs further accelerate their ventures, why the STEM designation is so important for international candidates, and how he is managing to balance it all. Our conversation has been edited for length and clarity.
Tell us about your professional background.
I did all my undergrad in Peru. I got an economics bachelor's with a concentration in finance at the Universidad del Pacífico. That was [the] starting point [of] my finance career.
I worked most [of] my life in investment banking for a large Latin American bank, BTG Pactual. After that, in 2016, I started my own company. It was very small at the beginning; I basically approached two former clients to work on some small valuations or corporate restructuring — you know, baby steps. And all of the sudden, I started doing some larger deals with different clients. The word of mouth started growing as I tend to be very close to my clients and form very familiar relationships.

That's basically the way I am in all my life, even with my peers or with the people that work for me. You are here to compliment a team, you're not here to respond to a boss. That's my way of working with my team, and that's been very helpful.
Why did you eventually decide to get an EMBA, rather than a part-time or other type of program?
I chose an EMBA basically to share a classroom with peers rather than students. And that is very powerful. I have been in classes where there is an expert in operations that basically refuted what the professors say. That is actually not normal. I have classes with doctors who can say, "No, this is not how clinics are working, they are working this way and that way."
That is much more powerful than basically sitting in a class where you are taking information and just processing it. At least in my cohort, we're surrounded by CEOs, CFOs, and owners, so it's a different approach. And for me, at this stage of my life, I needed that kind of network rather than the other.
Why did you choose Kellogg?
Kellogg was the one and only university I had in mind for two powerful reasons. The first is, of course, the people. I did some research interviews with top Ivy League universities that were super impressive but comparing apples to apples, all of them have similar curriculums and academic backgrounds. I was looking for something that was more than just a school. And with my interviews in Kellogg, I felt like the people were more important than the numbers. For me, people are more important than a deal, and when I asked former alumni of Kellogg, they told me that people of Kellogg have become even closer to them than their previous school buddies, or whomever. That was a selling point for me.
The second reason I chose Kellogg was its entrepreneurial mindset. I've been in classes where people in my cohort came to me or I went to them to say, "Do you think this is a good idea to make a business out of it? Do you think we can do something like this?"

That kind of spirit of always thinking about how to make another business is super [enriching]. I have been very exposed to that, talking with my classmates about starting different businesses. For example, my classmates have talked about potential financing to Latin Americans who are coming to the U.S. to finance cars. They are like, "I have a background in how to make apps for financing, you have the approach to Latin America. We can band together." While you're having lunch, you're also discussing a potential deal or potential business.
Read the full article on Poets & Quants to learn more about how Hormazábal is leveraging his electives to shape his Kellogg experience and how the school's STEM designation is proving to be a game changer, especially for Latin American students.
Read next: It's never too early to pursue an MBA