Start of Main Content
It's never too early to pursue an MBA
Already see an MBA in your future? Then don't wait to apply! The Kellogg Future Leaders deferred admissions program ensures top undergraduate students a coveted spot in a future MBA class.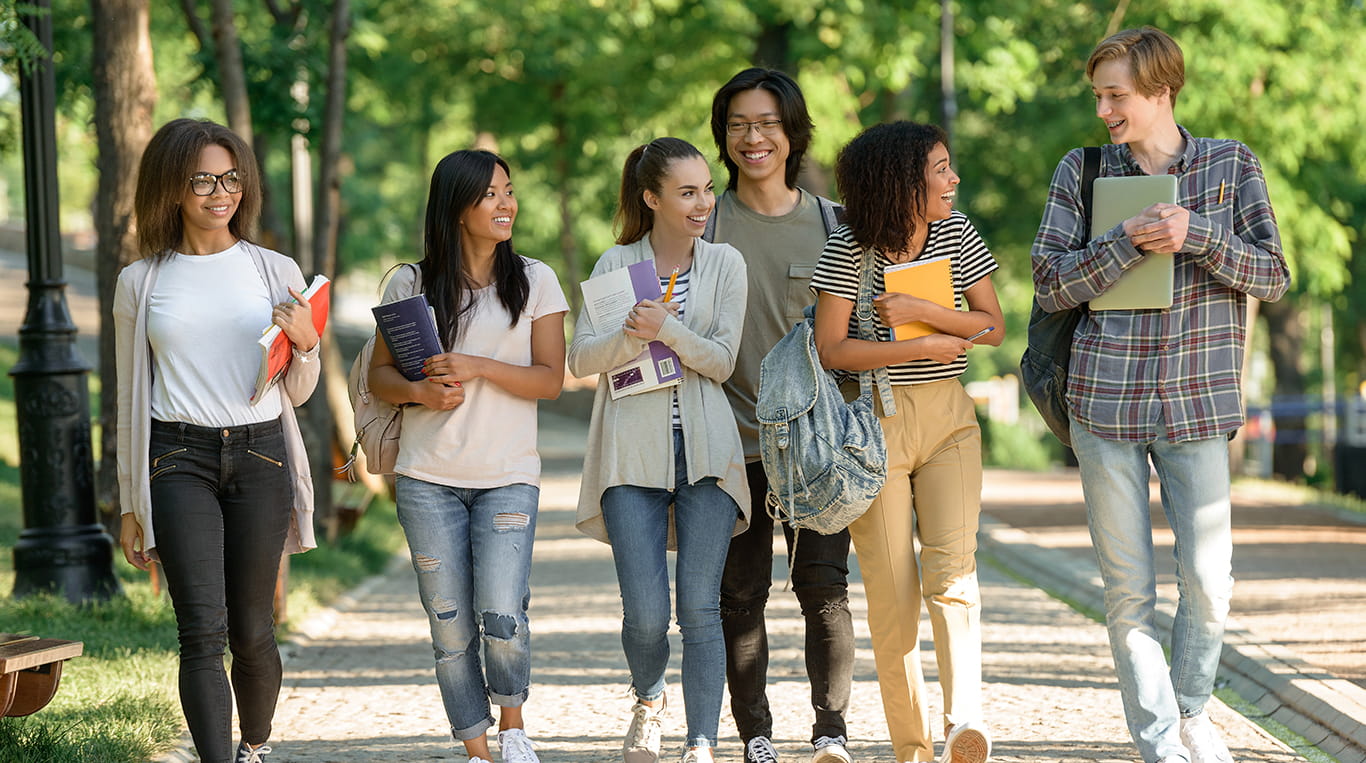 There are many paths to an MBA and many types of programs to consider. Whether it's a part-time program while you work, an Executive MBA later in your career or a deferred admissions program that allows you to reserve a spot in a future MBA class before entering the workforce, our admissions team is here to support you.

As the application deadline for our deferred admissions program, Kellogg Future Leaders (KFL), approaches our team shares the advantages and value of KFL and offers some application advice.

Why does Kellogg offer a deferred admissions program?

The Kellogg Future Leaders (KFL) program is a compelling option for undergraduate students interested in pursuing an MBA at some point in their career. We've been impressed with the caliber of applicants and have enjoyed watching them flourish when they start their MBA.

Like the Full-Time MBA program at Kellogg, KFL places an emphasis on candidates with diverse interests, a passion for collaboration, the potential to be a great leader and the intellectual ability to handle the rigor of a Kellogg MBA. With these components in mind, our applicant pool is full of motivated young professionals who know that an MBA is essential to their career journey.

What are the advantages of applying through KFL?

There are several advantages to applying through a deferred admissions program.
It's never too early to start planning for your future. Applicants can secure a spot in a future Kellogg class by investing time now while they are still in the undergraduate-student mindset that will inherently pay off later, when balancing an MBA application with your career, personal priorities and hobbies can become more difficult.
Admitted KFL students have an advantage as they enter the professional realm knowing that they've already been admitted to a top-tier MBA program. If a promotion or job offer comes up, students have flexibility on when to matriculate while having access to the Kellogg network now. Knowing that an advanced degree is guaranteed in their future might mean that students' pre-MBA career paths take them down exciting and unexpected avenues in start-ups or small businesses.
KFL admits are granted acceptance into the Two-Year Program, but later can express their interest in another MBA program at Kellogg that may align better with their career objectives. This could include our One-Year, MBAi, MMM and JD-MBA Programs or even Kellogg's Evening & Weekend program.
What steps do you have to complete before starting at Kellogg?

KFL provides undergraduate or master's students with the opportunity to secure a spot for a future Kellogg class. While KFL is for students yet to enter the workforce, candidates typically have outstanding internship experiences and leadership roles in academic clubs and organizations.

Following graduation, KFL admits are then required to gain two to five years of professional work experience prior to matriculating at Kellogg.

What support does Kellogg offer during the deferral period?

While in the workforce, each KFL admit is assigned a designated admissions officer that guides them during their deferral period and consults them on the optimal time frame to start their MBA journey at Kellogg.

In addition to their admissions officer, KFL admits are offered exclusive access to a variety of Kellogg conferences and KFL-specific programming that creates continuity and community during the deferral period. Networking opportunities, including a dedicated Slack channel and regional meet-ups, encourage future Kellogg students to get to know their classmates well before they arrive on campus.

How do you know it's the right time to leave the workforce?

Students are required to gain two to five years of professional work. We understand that making the decision to leave the workforce can be incredibly complex with many factors influencing timing including important career and life milestones. This is why Kellogg assigns all KFL students an admissions officer to help shepherd them through this process whether they're planning around promotions, cross-country moves or weddings.

How do students from the KFL Program shape an incoming class?

We can engage with top students from the first moment they start to seriously consider how an MBA would benefit their career ambitions. We value the opportunity to share how Kellogg can help these students achieve their goals including the benefits of becoming a Kellogg Leader at an earlier stage in their career. We strive to attract the best and brightest students, and KFL is an important program to help us achieve that objective.

Do you have any advice for candidates currently working on their applications?

The most important thing you can do throughout this process is to be your authentic self. We can't stress enough that there are no right or wrong answers. Rather, we encourage you to tell your story as genuinely and honestly as possible, because we truly want to get to know you and the experiences that shaped you into the person you are today.

We also encourage candidates to check out our application tips series for resources. Whether you want advice on written and video essays or interviewing, we've got you covered. Additionally, you can join our admissions team for an upcoming KFL event to learn more about Kellogg and the application process.

Finally, deferred enrollment programs are just one path to pursuing your MBA. Those who are not accepted as KFL admits are encouraged to continue considering an MBA as they progress in their career, and to apply to Kellogg again when they feel the time is right.

Apply now: The deadline to apply for Kellogg Future Leaders is April 26, 2023.