Start of Main Content
Kellogg Future Leaders - Deferred Enrollment Program
Secure your spot in a future Kellogg class. Choose from our portfolio of MBA programs. Gain access to premiere Kellogg resources.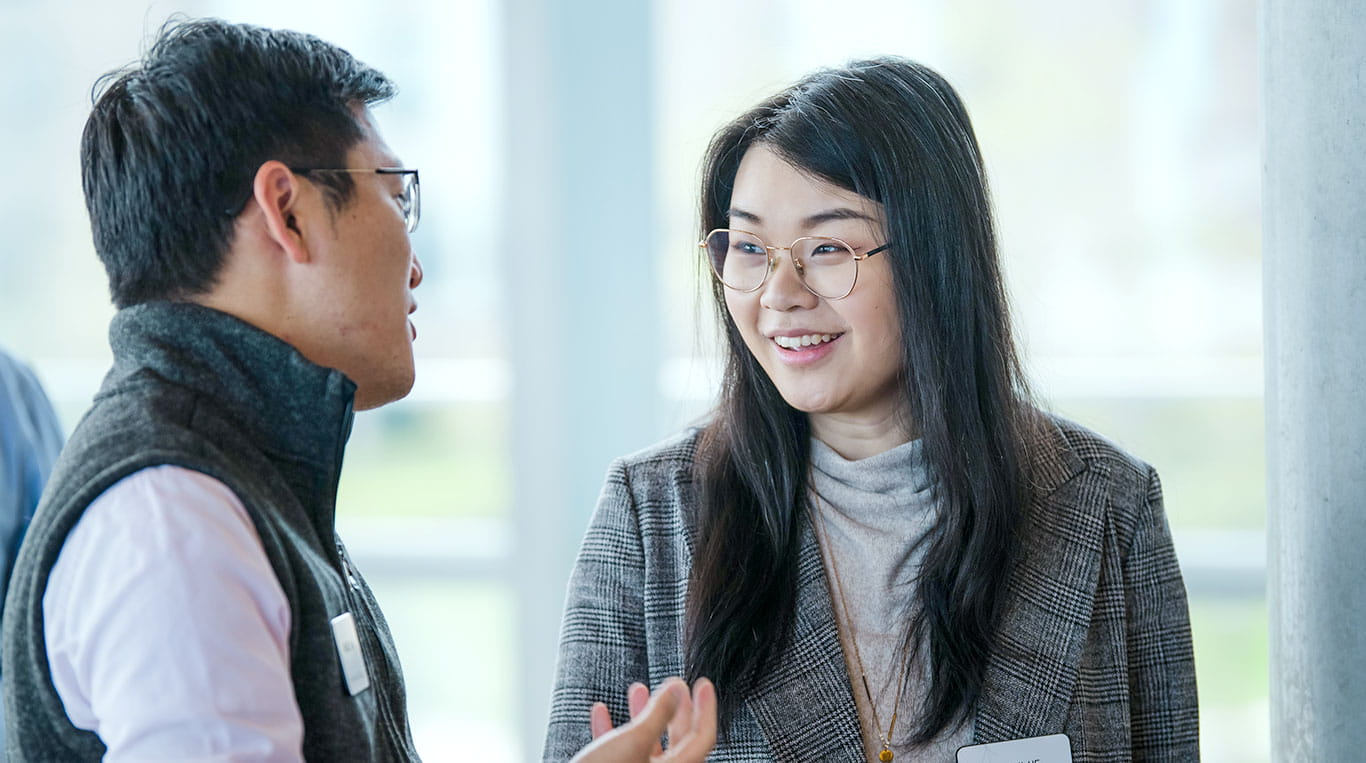 The future is yours. What will you do with it?
Charter your own path to success with Kellogg Future Leaders, our deferred MBA program.
We know you're hungry for something bold, dynamic and impactful. The Kellogg Future Leaders program is a road map to life after undergrad so you can graduate with the confidence that incredible things are ahead. This is the start of an amazing journey — both personally and professionally.
The application is designed to give us a sense of who you are, what drives you and why you think Kellogg is the right place for you.
The 2024 KFL application and deadlines will be published this fall. When the application becomes available, click "Apply Now" and select KFL from our list of programs. Click here to learn more.
Interested in a deferred MBA? Connect with us and take the next step.
Getting accepted as a Kellogg Future Leader secures your place in our MBA program before you graduate. Then, we'll hold your spot for two to five years while you gain experience in the professional world. Once you're ready to step back on campus, you'll be fully integrated into one of our top-tier MBA programs. Another perk? As a part of your deferred enrollment, you'll have access to premiere Kellogg resources and receive support from a dedicated admissions officer.
Who's eligible?
Students who graduate between October 2023 and September 2024 can apply this year.
Undergraduates in the last year of school, majoring in any discipline.
Master's students who went directly into a graduate program from undergrad.
Domestic and international students.
*Ph.D., medical, and law students should apply through the standard Kellogg admissions process.
What do I need to know to apply?

No application fees.
GMAT or GRE required*.
TOEFL required for English-as-a-second language speakers, unless university school was conducted entirely in English.
Application includes brief essays, a letter of recommendation, and an interview by invitation.
*GMAT/GRE optional for Northwestern University undergraduates.
What do I need to know about deferring my enrollment?

Deferment lasts two to five years.
Admissions deposit is $500, then $500 every year of deferment.
Contact us about the Kellogg Future Leaders deferred enrollment program
Application deadline: April 26, 2023
Decision released: June 28, 2023