Start of Main Content
Tune into season three of 'Family IN Business' podcast
Listen to stories of various Kellogg entrepreneurs and how, together with their families, they built and transformed their enterprises.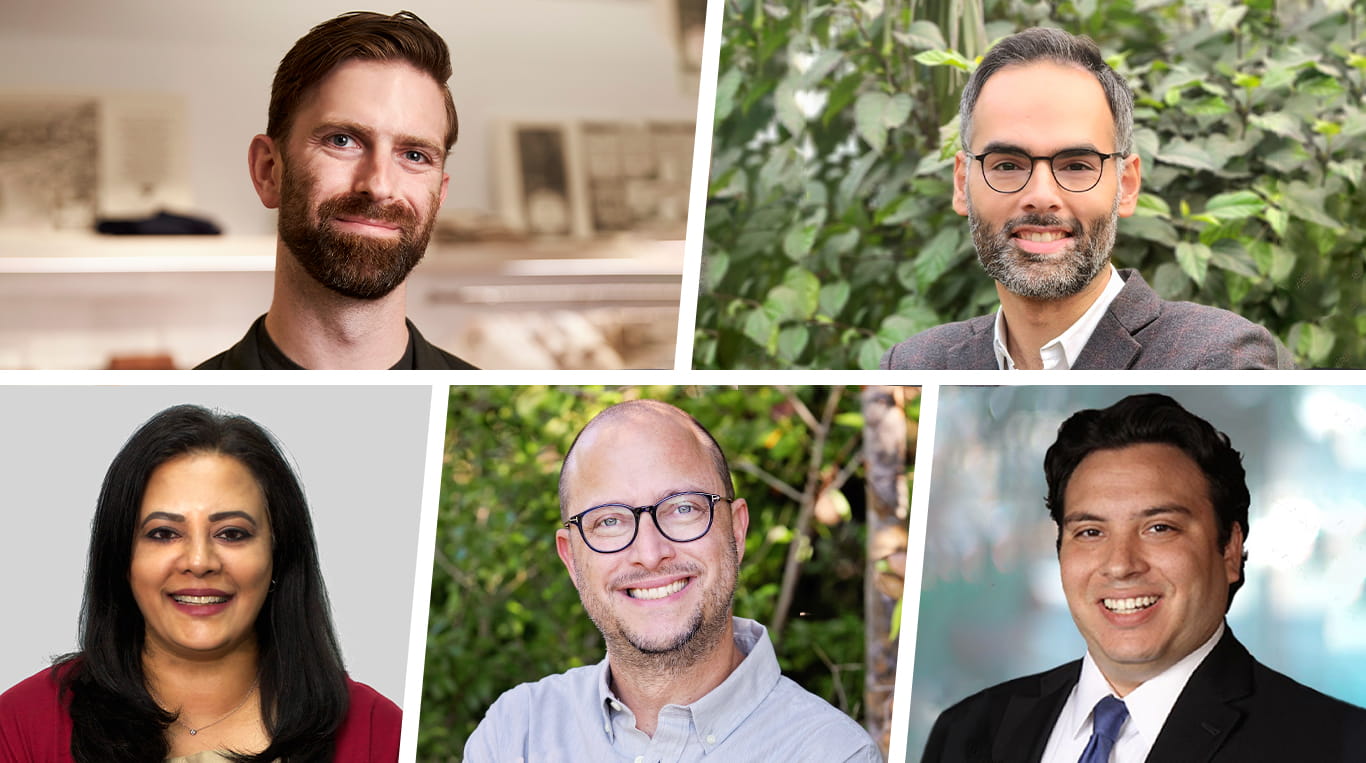 "Family IN Business," hosted by storytelling expert and Kellogg alumna Esther Choy '09 MBA, features five episodes with family business leaders from a range of companies at different stages. The podcast also features commentary by guest experts on family enterprise including Visiting Associate Professor Matt Allen, Kellogg Professor of Strategy Carter Cast and Professor of Digital Media Strategy from Northwestern's Medill School Jeremy Gilbert.

Sponsored by the John L. Ward Center for Family Enterprises at Kellogg, the podcast complements other Ward Center resources including MBA and executive education courses, family enterprise events and a growing alumni community — all part of the mission to share high-impact research and insights about family enterprise while learning from family business members.

"This season focuses on the fascinating stories of entrepreneurs who have leveraged the knowledge they've gained from growing up in business-owning families to innovate in their given industries," shares Kellogg Professor and Executive Director of the Ward Center Jennifer Pendergast. "It's another way our center looks to support family enterprises, by sharing the inspiring stories of innovative family business leaders."
Learn more about each series guest and episodes below.
S3 E1: The entrepreneurial journey of writing your own glory in a family enterprise: Kartik Wahi of Claro Energy
Though Kartik Wahi's father started a successful original equipment manufacturer business, Wahi wasn't ready to work for the family business. In this episode, Wahi takes you on his entrepreneurial journey from his days at Kellogg to discovering the opportunities in solar and the founding and growth of the social enterprise Claro Energy.

Listen to Wahi discover, through trial and error, the wisdom that his father had tried to impress upon him: focus on cash flow, create value for all stakeholders and try to internalize the wisdom of your elders.

About the episode's guest
Kartik Wahi '10 MBA is the founder of Claro Energy, a decentralized renewable energy company based in India. He is also the co-founder of a technology-enabled B2B agri-commerce venture and actively advises his family's manufacturing business in the electrical industry.
S3 E2: Leading entrepreneurial ventures within a family business: Ian Rosen of Harry Rosen Inc.
When Ian Rosen decided to return to the family business in 2018 Harry Rosen Inc., a leading luxury men's clothing retailer in Canada, was only doing two to four percent of their business online. In the months before COVID-19 hit, Rosen and his team were creating a thoughtful plan on how to stay relevant in the e-commerce space. When stay-at-home orders shuttered all of Harry Rosen's retail stores, the launch of their digital platform became trial-by-fire.
How did Harry Rosen Inc. stay relevant to the changing marketplace and to the founder's family? How did the founder's legacy become a steadfast value of a successful company? Listen to the grandson of the founder, Ian Rosen shares his leadership story as he reflects on what changes and what stays the same over the generations in business.

About the episode's guest
Ian Rosen '16 MBA is the president and chief operating officer at Harry Rosen, a luxury menswear retailer in Canada. He is responsible for driving profitable growth across each of the company's three banners: Harry Rosen, FinalCut and The Outlet by Harry Rosen.
S3 E3: Discovering your entrepreneurial niche within a family enterprise: Zack Richner of Arrandale Ventures
Zack Richner is ambitious, daring and thoughtful — just like his grandparents, who founded Richner Communications and his father who currently leads the family business. Since there was no clear succession path, Zack Richner leveraged his family's assets to create Arrandale Ventures, an innovative startup that creates a new business model for traditional local media.
What does Richner's leadership story tell us about finding your niche within your family business?

Listen to Richner's entrepreneurial journey from learning about the family business and working for the Obama Campaign to spearheading the Local Journalism Sustainability Act, a federal legislation aimed at ensuring the health of the local news industry and civic engagement. You'll also learn what entrepreneurialism and innovation mean for families in a challenging marketplace with the Family IN Entrepreneurship Model.

About the episode's guest
Zachary H. Richner '18 MBA is the founder and managing partner of Arrandale Ventures, a media-for-equity venture capital firm that works with thousands of local media outlets across the United States to provide startups, local media organizations and investors with unique and outsize value. Zack also serves as CEO of Easy Tax Credits, an Arrandale-incubated company.
S3 E4: Is this a story of a family enterprise failure or the rebirth of an entrepreneur: Ariel Bacal of BLANX
As the third-generation family business leader, Ariel Bacal faced overwhelming obstacles in his footwear manufacturing and retail business in Colombia and Venezuela: an onslaught of cheaper products, a plunge in currency exchange and ever-mounting pressures from the fashion footwear industry. After countless pivots and desperate measures, it became clear that the only option left was to close the family business.

Hear Ariel Bacal candidly share his business story: how he decided it was the right time to close the family enterprise and the lessons he learned through failure. And why, only four years later, he resumed his entrepreneurial journey with BLANX, an innovative online shoe company. This episode explores the element of timing in the Family IN Entrepreneurship Model as well as how the stories we tell about ourselves shape our understanding of events and our identity.

About the episode's guest
Ariel Bacal '20 MBA is a seasoned entrepreneur with rich personal experience in family business. He is the co-founder of BLANX, a lifestyle brand that designs limited-edition apparel in collaboration with creators and causes around the world.
S3 E5: Creating strategic entrepreneurial goals within a family business: Kalpana Waikar of Inspired Indian Cooking

Who starts a new family startup with a mortgage and kids in college? Entrepreneur Kalpana Waikar of Inspired Indian Cooking founded her Indian cooking spice kit company with the goal of making Indian cooking accessible while maintaining her family-centered life. She defies the expectations of her immigrant parents and the typical narrative of startups.

Listen to the Waikar's story of familial support systems, pursuing passions and making strategic career goals that fit their expectations for life outside of work. In this episode, Waikar's story highlights how family is at the heart of the Family IN Entrepreneurship model and brings to light a new kind of narrative for startups.

About the episode's guest
Kalpana Waikar '06 MBA is the CEO and Founder of Inspired Indian Cooking, which offers custom-blended, small-batch spice kits for iconic Indian dishes.
Read next: A new venture supporting children with learning disabilities wins a competition