Start of Main Content
An international MBA student sees how Kellogg invests in your success
International student Mario Gonzalez '24, a Full-Time MBA student, admits life in Evanston has been very different than in Mexico City but that's not the only thing that has surprised him. He shares how Kellogg has also surprised him in the best of ways.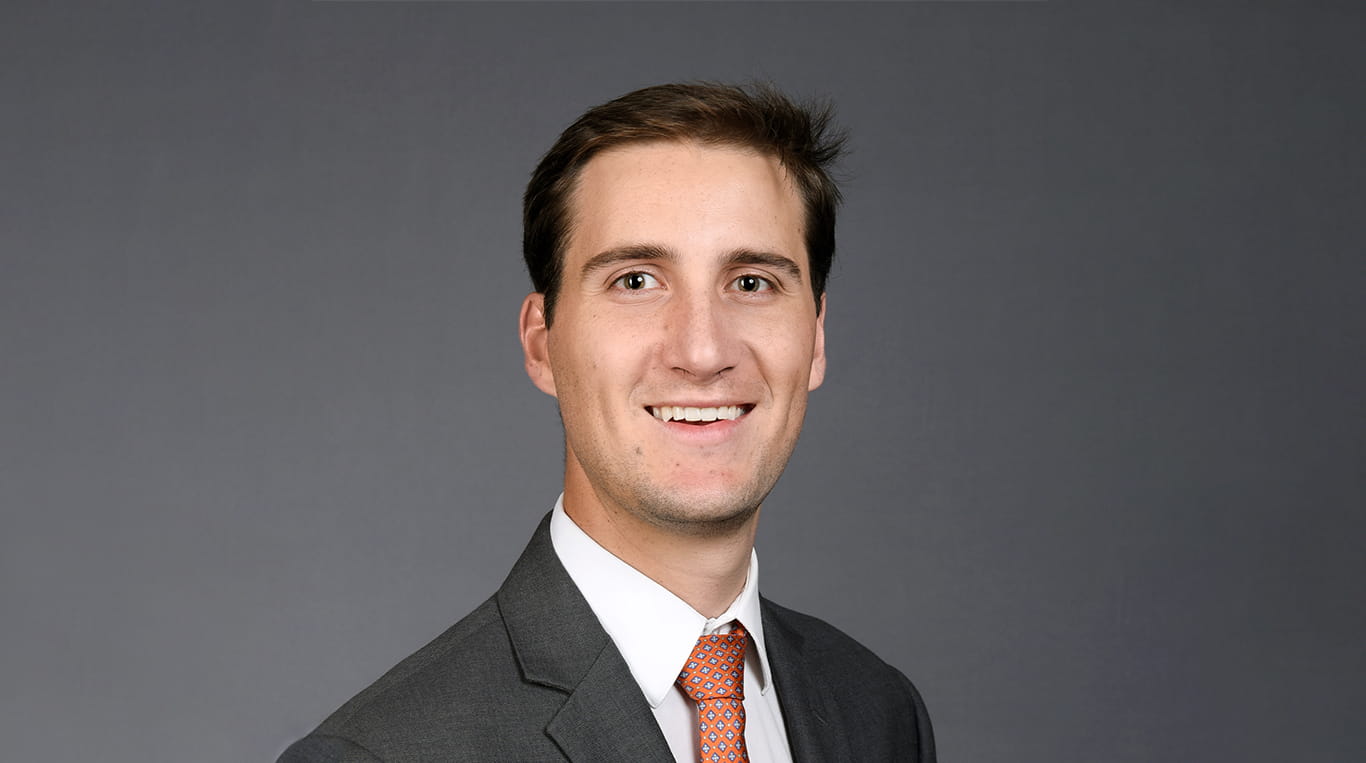 Aside from knowing to expect different weather when deciding to enroll at Kellogg in Evanston, Mario Gonzalez '24, who is from Mexico, knew he'd have to adjust more than that but a whole new culture—which is exactly what he wanted.

Learn more about why he chose Kellogg, how the community — both Kellogg and Evanston — is impacting him and what he's found most useful as he enters his second quarter within the Two-Year MBA Program.
Tell us a little bit about your professional background, and what motivated you to get an MBA at this point in your life?
I received my undergraduate degree in chemical engineering at Universidad Iberoamericana. While studying for my undergraduate, I started working in a firm that provided engineering solutions for fluid management systems. Right after finishing, I pivoted into finance and landed a job at a private equity firm called Promecap where I spent four years before deciding it was time for me to do an MBA.

I really have three fundamental reasons for my decision on doing an MBA at this point in my life. Firstly, I wanted to try something different. While I really liked what I was doing, there were many industries out there that I hadn't tried, and I wanted to get some exposure to them before I settled on something for the rest of my life.
Secondly, since doing my undergraduate in chemical engineering and then working in finance, I had wanted to learn about management. I felt that I lacked some managerial skills so I wanted a program with a well-rounded view of management that could teach me.

My last reason was that I wanted global experience, and I was keen to learn more about different cultures through listening to different perspectives and creating strong relationships with my classmates that are from all around the world.
Why Kellogg?
I had many reasons to choose Kellogg and I can divide them into objective and subjective reasons.

On the objective side, I wanted a general management program with a strong core curriculum since my chemical engineering major left me with some gaps in the economics and business fronts. I also was looking for a curriculum with the space to choose from many electives—and Kellogg has a perfect mix. Additionally, two of my previous bosses are Kellogg graduates, and when I worked with them, I saw them manage complex situations in magnificent ways getting the best possible outcome out of it. Another important consideration when selecting an MBA program was finding one with a strong sense of community, and I have definitely found that here at Kellogg.

On the subjective side, I liked the idea of living in Evanston, a town just outside of Chicago. It's like having the best of two worlds because you live within a 15-minute walk from all your friends and the school while also being within a 30-minute train commute from all the Chicago fun.
What surprised you the most in your first quarter as an MBA student?
The Kellogg community. I was surprised by how invested everyone is to help you succeed. This community is always available whenever you need them. You can post something on a Slack channel like: "Hey guys I'm having trouble with my interview prep" and an unbelievable number of people will send you a direct message volunteering to help you out. It's just amazing how supportive everyone is around here.
Coming from Mexico, how has life in Evanston treated you? And how about the community at Kellogg?
Life in Evanston has been way different than in Mexico but great. One example of the differences is that in Mexico City everything is far, so you need a car to move around. Here in Evanston, everything is at most a 30-minute walk, which I really like. You can go for a coffee, to a friend's house or to the gym without worrying about traffic or where you are going to park.

Also, living in Evanston is very calm. There is no city noise to wake you up at night/morning, but if you want to go out you can go to Chicago which is just a 30-minute train commute away. As previously mentioned, the Kellogg community is amazing and I love how most of them live in Evanston, so you can meet up with your friends with a quick 5-10 minute walk which makes it very convenient and fosters community.

What have you enjoyed most from the curriculum?
The business strategy class with Professor Meghan Busse. She has an incredible ability to analyze companies, how they maintain a competitive advantage within their industry and what makes those companies succeed or fail. She provides a framework to dissect the companies and analyze their most relevant decisions; it is something that will help me through my life.
What processes or routines have you found helpful in balancing life at Kellogg (coursework, social activities, classes, etc.) along with your personal life?
When I started my MBA, I felt overwhelmed by all the components you need to juggle. I saw my days consumed by conferences, recruiting, classes, coffee chats, section meet-ups, clubs, etc. One thing that really helped me create balance was to start planning my week ahead of time. I would look at my calendar on a Sunday night to see what events I would be attending during the week (these events could be coffee chats, conferences or recruiting events) and plan around the free time I had left, so I could exercise, do homework or have some reflection time for myself.

With that came more flexibility as I knew how my days looked like for the week and could better adjust for new events that were announced during the week or scheduling time for group projects and so on. I didn't have to follow the same routine every week and I better understood the tradeoffs of each event.

You have seven quarters left of your MBA journey. Is there anything you're particularly excited about (e.g. course, opportunity, internship, etc)?
I'm excited by the course Mergers and Acquisitions, LBOs and Corporate Restructuring with Professor Jose Liberti. I have heard great things about the class, and I'm very excited to take it in the spring quarter.

I'm also looking forward to the internship because I'm trying to experience something different from what I did before, so I can learn new skills that will complement my professional career and will help me decide where I want to go next.

Overall, I'm excited by all the extracurricular activities that are going to be happening during that time like investing challenges, social impact work, section events, etc.

Read next: "It's the people who ultimately won me over," says a Full-Time MBA student