Start of Main Content
Kellogg Leaders in action: Boosting your career with persuasion
Julia Stamberger, CEO and founder of the Planting Hope Company, shares how the hard skills she learned at Kellogg prepared her for an entrepreneurial career driving innovation in the food and beverage space.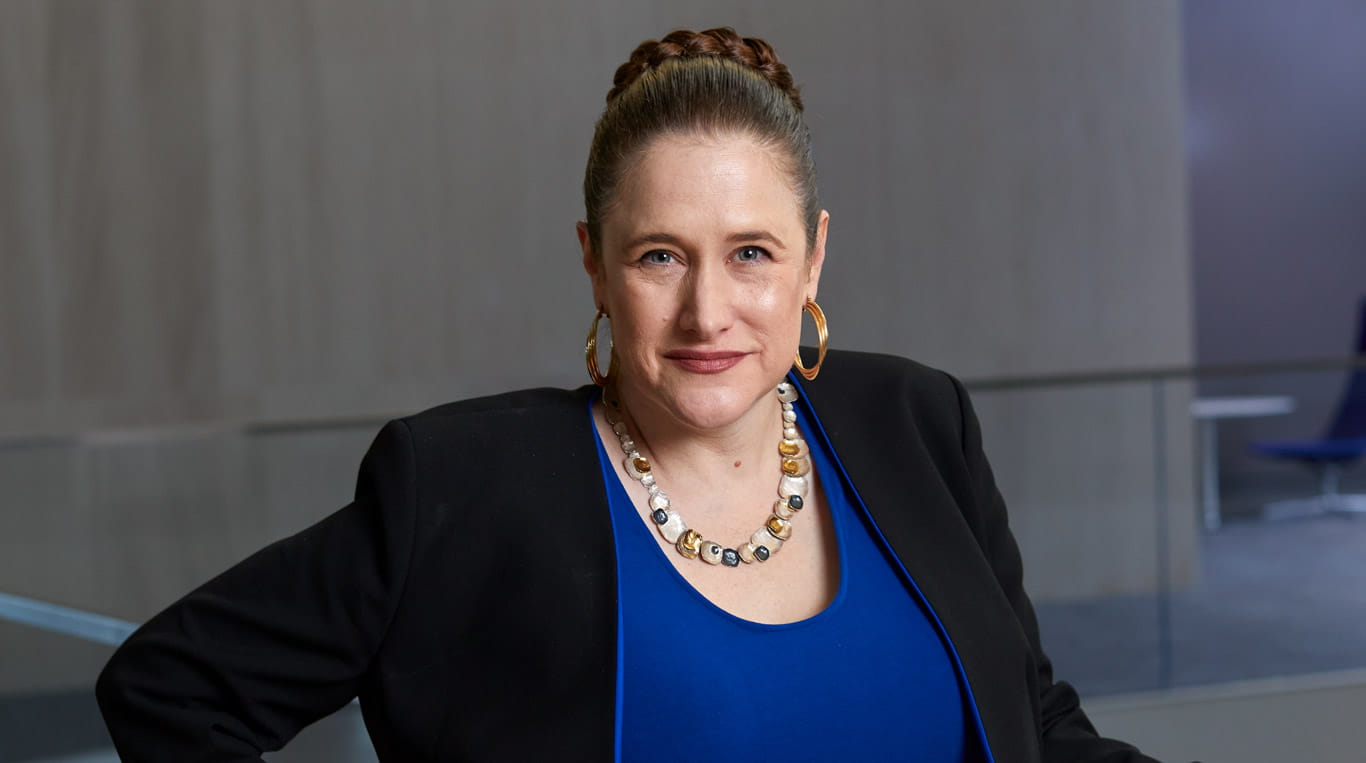 What makes Kellogg unique? In a rapidly changing world, we provide our students with fertile soil for fruitful leadership. Our students are planting seeds to become the leaders of tomorrow, and our community supports and challenges their growth. Whether in the classroom or through global opportunities, our MBA programs sharpen analytical skills while fostering creativity and social intelligence.
Our "Kellogg Leaders in Action" series highlights adaptive, empathetic leaders who are changing the global business landscape.
Meet Julia Stamberger '02 MBA, who knows that a good entrepreneur and leader is always selling — whether pitching an idea to employees or products to customers. She shares more about why the ability to sell and speak to different audiences is a critical business skill and how some very special people at Kellogg continue to shape her today.
How have you used your Kellogg leadership skills in your own career?
My career has been focused on identifying the next big thing, specifically within food and beverage, that both solve a problem and anticipates what consumer needs will be. I like looking at white space in markets and finding the areas where we can make the most impact. But often, the development of a new product takes one to five years, and you're placing a lot of educated bets in driving toward your goals. Getting the solution right can be a gamble. So, it's important to be able to synthesize all of the touch points you may have at hand, whether those be market insights, market gaps or consumer behavior.

Twenty years on, it's interesting to look back at my graduating class, and see how people are making an impact. There's a continual interest in pushing the boundaries and in innovation. What's the new frontier? What's another way of looking at this? Taking a multidimensional perspective, turning the model on its head to find another angle rather than just taking a linear and prescriptive approach.

Why do you think it's so easy to pick other Kellogg alumni out of the crowd?
One thing I've seen among Kellogg alumnae is that we have a more global perspective in terms of how situations are addressed. This is especially important with fast-growing businesses where you have to have a complete picture of everything that's going on, and you cannot effectively manage in siloes.
We also tend to take an ROI-based approach even to the softer skills and areas like marketing — making sure that rather than just throwing money at growing brands and products, that there's a measurable impact from those funds, and there's a quantitative approach to what's often considered a more qualitative set of skills. Those qualities I've seen to be specifically strong with the women Kellogg Leaders that I've worked with.

Is there a person from your time in the MBA program who left a profound influence on you?
One of the most impactful lessons I gained from Kellogg was from Professor Victoria Medvec's course on negotiations. The skills she imparted were extremely tactical, useful and new. I like to say that every entrepreneur is always in sales. You're selling to a retail investor on the street, and you're selling to somebody who's buying your product. That means negotiation is always a part of what you do.
I remember learning about the kind of negotiation where you effectively prepare two options that are equivalent to you — say you're extending a job offer and one option has a higher salary and less vacation time while another has a lower salary but more vacation time. Seeing which option a person chooses gives you a lot more information about what is important to them. And that framework can be applied anywhere from hiring to selling a company to executing a contract. I found the lessons I gained at Kellogg—that were tactical, strategic and could be taken into the rest of the world—to be extremely valuable.

What does it mean to you now to be a part of this alumni community?
I have probably 30 close relationships from Kellogg that will be lifelong. It's hard for people to make and maintain meaningful relationships in their lives, so the feeling that you could call somebody any day and say, "Hey, let's catch up, I'm in town," that's a wonderful thing.
Read Next: Kellogg Leaders in action: The value of making connections