Start of Main Content
Innovating for America's veterans
Leading a new public-private partnership that helps veterans get transportation to and from their healthcare appointments, Indra Sandal '17 is using her Kellogg education to serve those who served our nation.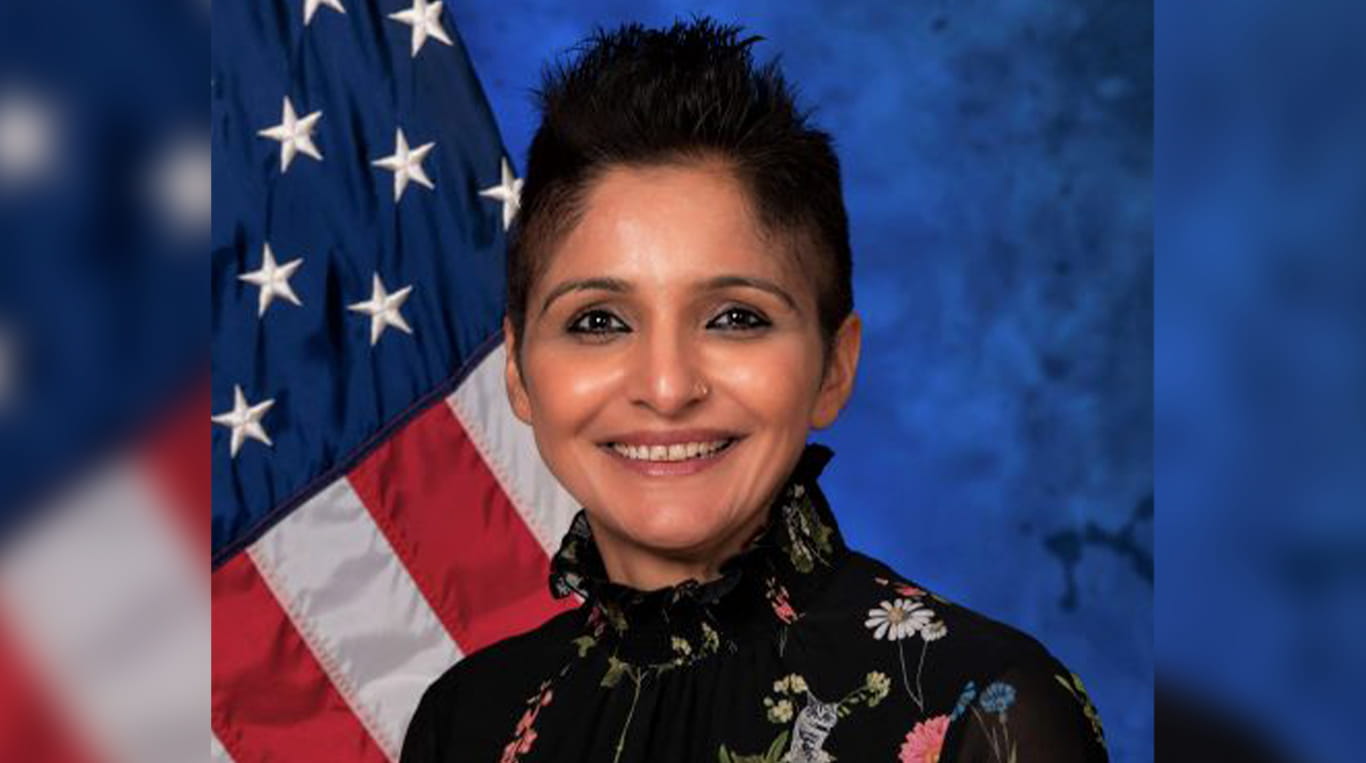 Indra Sandal '17 MBA has always been passionate about serving veterans. Growing up watching her father serve in India's military left her with a sense of pride. In honor of Veterans Day, we sat down with the Executive MBA graduate to discuss how her background and her time at Kellogg prepared her for her current role as the Director of Innovation with the U.S. Department of Veterans Affairs (VA), as well as how her latest program is helping improve health outcomes for veterans.
A family dedicated to service
When I came to the United States from India as a student, I had a dream of working for the VA. Growing up in a veteran family, I learned discipline, determination, and dedication early on. Veterans have taught me that if you want something you have to go after it. Serving nine million veterans, the VA is the largest healthcare provider in the country — I really wanted to be a part of such an impactful organization. This was my dream; I became relentless in pursuing it.
When I became a US Citizen in 2013, a requirement to work for VA, I immediately began applying for roles. I didn't care what city I landed in, I just wanted to be a part of it. My background is mainly scientific; I have a PhD in genomics and infectious diseases. After spending several years in research, I wanted to pursue work in the healthcare innovation space. In 2014, I began working for the VA in Memphis as a research biologist. I quickly recognized that moving into a higher position would require an MBA.

Moving from research to innovation
Much like my goal of working for VA, if I was going to get an MBA, it had to be from the best school. My husband Satish Annadata, who works with the VA as Deputy Chief of Staff at VA Finger lakes Healthcare system also wanted to pursue his MBA. We made the decision that Kellogg was going to be the only school we would apply to. While I had a strong background in science and medicine, I lacked experience in leadership, management, communications, and negotiations in a healthcare organization. I wanted my obtain MBA so I could focus on all these skills. We enrolled in the Executive MBA Program together and graduated in the Class of 2017.
After Kellogg, I was promoted to Director of Innovation in VHA Innovators Network for the Memphis VA Medical Center, selected as Veteran Health Administration (VHA) Innovation fellow in 2021, VHA Executive Management fellow in 2022, and launched the VHA-Uber Health Connect Initiative (VUHC). Our goal for this public-private partnership between VHA and Uber Health rideshare services was to help veterans get to and from their appointments.
Transportation is the largest barrier for veterans to get access to the healthcare they need. Most of the nation's veterans are over 65 years old, disabled and live in a household with only one car. Through this public-private partnership, we could overcome these obstacles. The program has provided immense value to both the veterans and their providers.
The partnership was challenging, the regulation and policy in particular. It took more than a year to integrate the Uber Health technology into the VA system. We initially implemented the VUHC in 10 hospitals across five states in January of 2022. It was amazing to see all our hard work come together. So far, 10 VA hospitals have provided 20,000 rides to more than 3,500 Veterans, saved VA $20 million from avoiding 13,000 missed appointments, and reduced more than 1500 bed days from inpatient discharges to the VA healthcare system . Veterans are having a positive experience and health outcomes; and providers can see more patients, it is a win-win situation for everyone. The program will be implemented in 50 hospitals beginning in January 2023 across 12 states.
The Kellogg factor
Kellogg really prepared me for my experiences with the VA and launching the VHA-Uber Health Connect initiative. The focus on team-building during my MBA was beyond valuable. Without collaboration and teamwork, you can't accomplish your goals.
The complexities of working on the VUHC forced me to think beyond myself. One of the most important lessons I learned in business school was how to bring all the stakeholders together. Creating relationships doesn't happen overnight. To achieve success, I had to build a network and leverage that network for excellence. Prior to obtaining my MBA, this wasn't anything I ever thought of. Kellogg forced me to look at business through a different lens.
I tell everyone interested in a career in innovation to dream big, no idea is small; nothing is impossible.
Read Next: A military career & MBA provide diverse leadership perspectives
This week The Kellogg Veterans Association, a club dedicated to helping U.S. veterans and foreign militaries succeed in civilian employment and in life, is honoring U.S. and International military veteran students at Kellogg with special programming throughout the week. See below for a listing of events:
Hear My Story: Monday, November 7, 5:15-6:15pm, KGH White Auditorium
Several spots still available. All attendees to check in on CampusGroups, and no-shows will no longer be allowed to occupy in-person seats at future HMS events. Out of respect for the speakers and their stories, we will begin promptly at 5:15pm and close doors at 5:20pm. Thank you for supporting HMS and the veteran students who will share their stories with us tonight.

KVA Charity Golf Scramble: Wednesday, November 9, 12:00pm at Canal Shores
Beverages at the American Legion bar. Proceeds will go directly to Folds of Honor, scholarships to support the families of fallen or disabled American service members and first responders. Sign-up available now.

Fireside Chat with Pat Pacious: Thursday, November 10, 12:15-1:15pm, KGH White Auditorium
A few spots are still available. They are excited to welcome and co-host with the Travel & Hospitality Club a Navy Veteran, Kellogg graduate and the president and CEO of Choice Hotels.