Start of Main Content
A Veteran Seeks Diverse Experiences & Ideas to Effectively Lead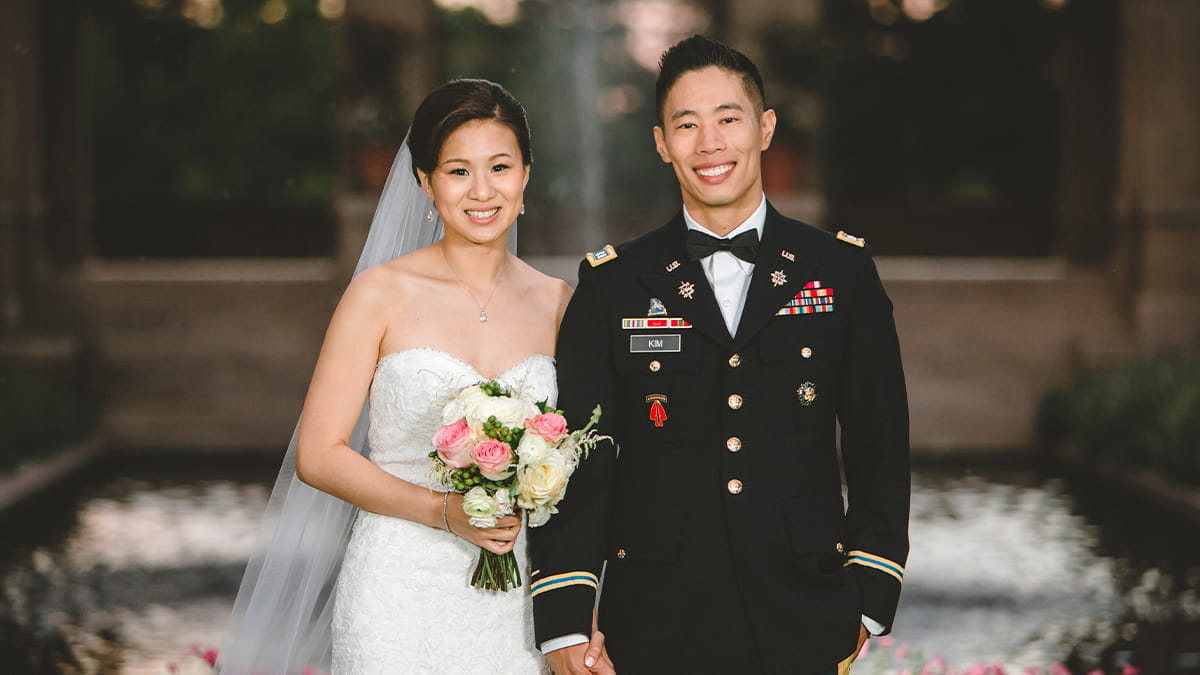 To commemorate Veterans Day this year, we will be amplifying the diverse voices and experiences of the Veterans within our community.
By Jason Kim (EMBA, 2022)
Can you share a bit about your background and your leadership journey prior to Kellogg?
I currently serve as the global head of business reporting and analytics at Facebook where I lead a team of analyst and automation developers focused on reducing harm on the platform. Prior to that I have led teams in the federal, military, and commercial sectors to include the Intelligence Community, Army, Special Operations, and Deloitte. Through those assignments, I led the formulation and execution of multi-billion dollar budgets supporting Intelligence programs and defended these budgets before Congress. I deployed as an Army Reservist to Qatar and Afghanistan, gaining valuable international experience working with multinational organizations and interagency partners towards achieving stability and security in the Middle East. I also prepared our National Security leaders to testify to Congress on different issues and helped drive policy decisions made at the highest levels of the U.S. Government. These formative experiences have provided me a foundation to achieve my professional goals.
Why did you choose to pursue an Executive MBA? Kellogg?
One of my career aspirations is to serve as a political appointee in the U.S. National Security sector. Throughout my career in the federal government, I have been blessed with great mentors who helped expand my horizons and advise me on the next steps of my career. These conversations focused on the type of leaders that would be required to lead effectively in the future and centered around this discussion are the themes that diverse experiences in the government, industry and academia would be required to keep up with the myriad of national security threats impacting our country.
What came out of that conversation was a decision to pursue an Executive MBA (EMBA) to gain both the academic experience along with a network of professionals who can share their industry perspectives. The next steps in my career required me to grow in my ability to effectively build coalitions, convey information, and draw from diverse networks. Kellogg's EMBA Program's focus on high impact low ego leaders, exceptional marketing, and prestigious network aligned towards what I was looking for in an EMBA program. Additionally, the program's unique aspects such as the Global Network Week, diverse selection of electives, and diverse cohort will position me well to be an effective executive leader.
What's the most valuable lesson you've learned so far from being in EMBA?
I am incredibly impressed by the caliber of leaders in my cohort and their passion to make an impact in the world. Whether it is hearing discussions in classes, meeting with others organically, and/or working hard on group projects, I am constantly learning from others and knowing that I am part of something incredible special. Through this past year, I have been able to share so much of life with an incredible group of people and find myself fortunate because of it.
In reflection of Veterans Day, I hope other Veterans take an opportunity to join the Kellogg community and find their own professional and personal learning enriched by this transformative experience.