Start of Main Content
A Finance Fellow Hones Her Expertise at Kellogg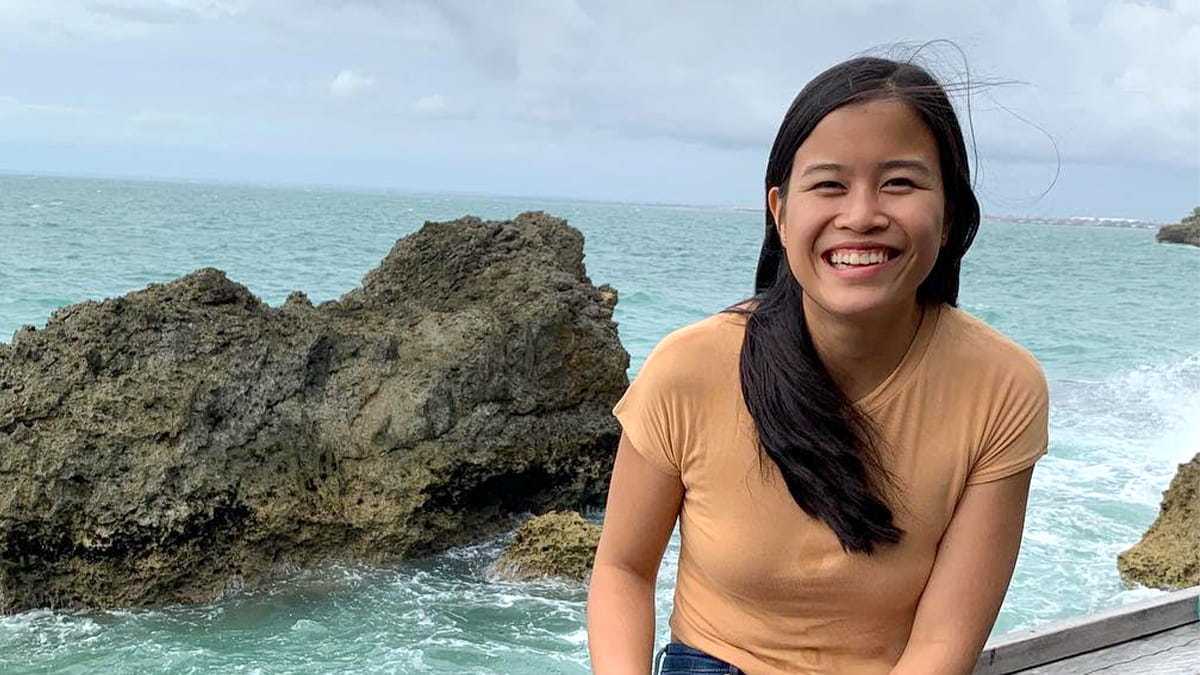 The Finance Fellowship is a new, full-tuition scholarship for Two-Year Program students committed to making an impact in a finance industry or function, offering specific engagement opportunities with notable finance leaders and mentorship with Kellogg alumni and faculty. Melissa Kandinata (2Y, 2022), one of Kellogg's Fellows, shares her expertise in finance and how she's grown through the fellowship program.
Tell us about your path in finance leading up to Kellogg.
Prior to Kellogg, I did impact investing at FHI 360, one of the largest global development organizations operating in around 70 countries. For two years, I worked in multiple roles under the strategy & innovation umbrella — doing M&A, investing seed stage capital for FHI 360's impact investing accelerator FHI Ventures, and structuring the organization's VC fund initiative. Before that, I did investment banking at Citigroup for three years.
How has this path evolved at Kellogg?
I wanted to go to business school to refine my analytical toolkit, expand my network, and investigate different career avenues. At Kellogg, I get to take advantage of the incredible experiential learning resources to further these objectives.
One of those resources is the Venture Lab and Private Equity Lab, which pairs students to work for VC or PE firms for a class credit. Through VC lab this past winter quarter, I worked for sports-tech VC fund KB Partners, investing in startups operating in the human performance space and writing articles about the fitness tech and wearables landscape. It was a fruitful experience and a unique opportunity to exercise two of my interests, venture capital investing and sports (I had played Division I tennis).
I was also drawn to the large investment opportunity in enterprise tech and wanted a summer internship that would enable me to double click on some trends I had been following. Embracing that pull, this summer I worked at Cisco Investments — Cisco's venture capital and M&A arm — investing in companies and venture capital funds in the Cloud, Big Data, and Security space.
This fall, I am taking another experiential learning course, Growth Strategy Practicum, which pairs students with growth stage firms to build their growth strategy. My team was selected to work directly with the CEO of a Chicago-based food & ag company. This partnership has been a great avenue to hone my operating skills for a growing company in an innovative space. Next winter quarter through PE Lab, I will be interning at a growth equity firm investing in tech and healthcare growth investments. I also serve on the exec team of the Entrepreneurship & Venture Capital (EVC) Club at Kellogg. It was fun to launch EVC's official Medium blog earlier this year and shed light on Kellogg's unique perspectives on the startup and VC ecosystem. The information, skills, and connections I've accumulated through these experiences have been pivotal to informing my career aspirations. As of now, I am most interested in growth-oriented investing roles.
How have you leveraged the finance fellowship to develop yourself?
The finance fellowship has had a huge impact on my experience at Kellogg. It has expanded my network to reach individuals I admire and want to work with, and given me the chance to exercise leadership in various capacities.
It means so much to me to have the opportunity to engage with and receive mentorship from notable Kellogg finance alumni, learn from Professor Mitchell Petersen, who leads our Finance Fellows program, and build relationships with the talented cohort of Finance Fellows that come from an eclectic background in finance. Through small group sessions with accomplished Kellogg alumni, such as Adams Street's Chairman of Board of Directors Bon French and former Starbucks CFO Patrick Grismer, I get to learn in one hour profound insights that would take me years of work experience to understand. Professor Petersen's knowledge and passion for finance, generosity, and care for students are unmatched, and I am very fortunate that he leads our Finance Fellow program. As part of the inaugural cohort of Finance Fellows program, I was one of five fellows in the Class of 2022, and it has been wonderful to watch the program grow to ten fellows this year, with five new additions from the Class of 2023.
As I think about my time at Kellogg, I can see how the full scholarship has given me the margin to dive straight into activities at Kellogg that I hold real passion for. One way to express this is by serving on club leadership roles and facilitate community through mutual subject matter interests. Having moved to the US from Indonesia at age fourteen to try to get a college tennis scholarship, I had found tennis to be a great equalizer that beautifully brings together individuals of diverse cultural affiliations and personalities into one community. In the same way tennis has served me, by serving on various club leadership roles I hope to bring together communities that unite the diverse array of individuals.
How do you hope to make your impact in finance after Kellogg?
I like investing and hope to invest capital in and support founders and businesses scaling the next wave of innovation that improves lives around the globe.