Start of Main Content
Professor Ellen Taaffe '97: A Successful Career that Began by Investing in Herself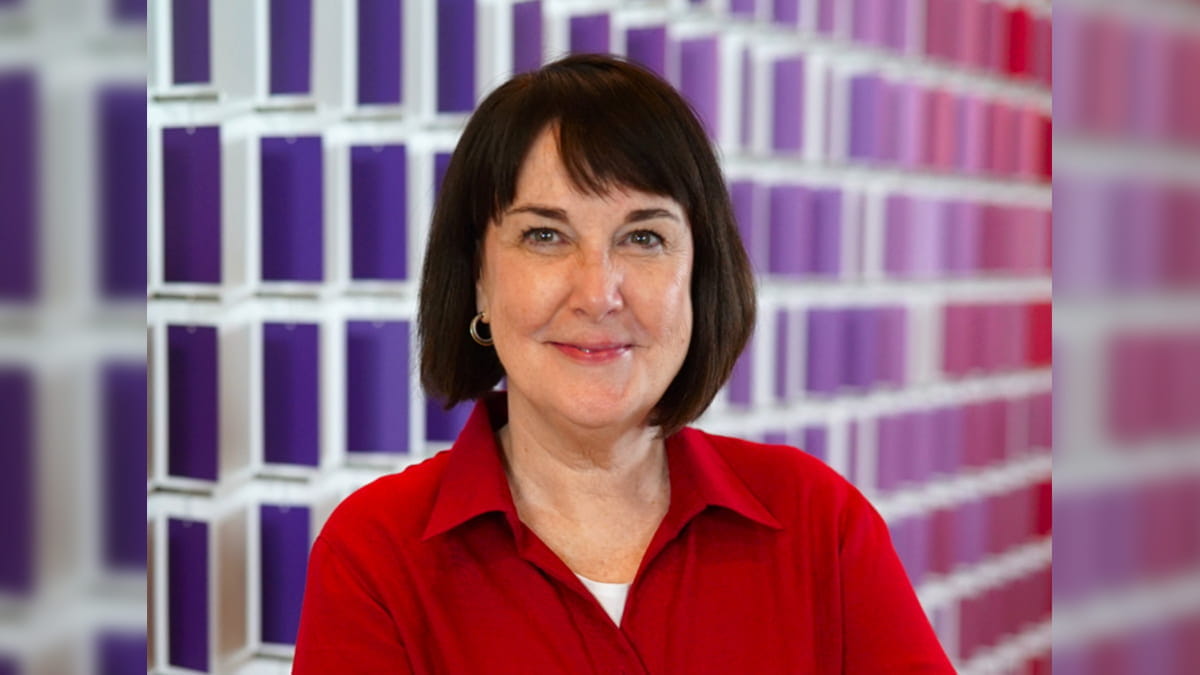 By Ellen Taaffe '97, Clinical Professor of Management and Organizations
I secretly aspired to get an MBA soon after college graduation. Once I had several years of experience, I was ready but didn't recognize it. I kept putting off applying, telling myself, "Not now, it's not the right time. Maybe once I get that next title or project, I'll be ready." The reality was that I was simply scared — not of the schoolwork, but of the risk. It seemed to me at the time that it was like making a public declaration that might end badly. I saw it as such a bold move for someone like me, a first-generation college graduate with no MBAs in the family. I could never have imagined how much I'd gain from simply making the first step and taking the chance on myself whether I was ready or not.
Taking the first step towards an MBA
Much to my surprise, the application process was an unexpected gift for me. The time spent thinking through my answers had a huge impact. It helped me to clarify my goals, understand how an MBA might advance me and realize what I could contribute to my classmates and the program. I dreaded asking for recommendations and put it off as the deadline neared. However, the welcome reaction I received when I finally made the request of work colleagues was a huge boost to my confidence. One higher-level recommender gave me a copy of his letter and it bowled me over. I had a sudden "aha," realizing that he saw more in me than I saw in myself. Through that process, I learned where I stood, who my advocates were and how hard I was on myself. Years later, I wonder, "Why did I wait so long to go for what I really wanted?"
I recall several colleagues and friends that questioned whether I needed an MBA. "You are doing fine in your career, why take this on?" they'd ask. I was on track in so many ways. When I shut out the noise, I knew in my heart that I didn't need the MBA, I wanted it.  I didn't want to simply have a fine career. I began to see it as the right move for the long term. What started as a bit of self-validation turned into an expansive learning experience, a broader perspective, meaningful relationships across industries and geographies, and a shift to see new possibilities that I never imagined for my career and life. I didn't need the MBA for where I was, I needed it to figure out where I wanted to and could go. When I reflect on it now, I ask, "Would I have ever become a CMO, company president, or board director if I settled for fine?"
Choosing Kellogg & its culture
Choosing Kellogg as my top choice was a no-brainer. Once I visited, I knew that I could both thrive and be at ease in the culture. It seemed to be the perfect place for who I was and who I wanted to become, within a community that would enable me to be at my best. My earlier self-doubt shifted into quiet confidence and humility, a key part of the leader I would become. The "high impact, low ego" vibe fit me and captured the traits of the best forward-looking leaders. Kellogg changed my career and life the first time as an MBA student. And it has again more than 20 years later as a clinical professor. I now get to teach amazing MBA students and head women's leadership programming in this later legacy part of my career. Thinking back to both pivotal decisions to join Kellogg, I am so thankful that I asked myself, "Why not?"
Ellen Taaffe is a member of the Clinical Faculty in Kellogg's Management and Organizations Department.  She teaches the popular Personal Leadership Insights course and is the Director of the Women's Leadership Program. She also serves on three corporate boards and is an executive coach, leveraging her extensive career in brand management at PepsiCo, Royal Caribbean, and the Whirlpool Corporation.