Start of Main Content
Kellogg Marketing Club Leaders on Brands with a Higher Purpose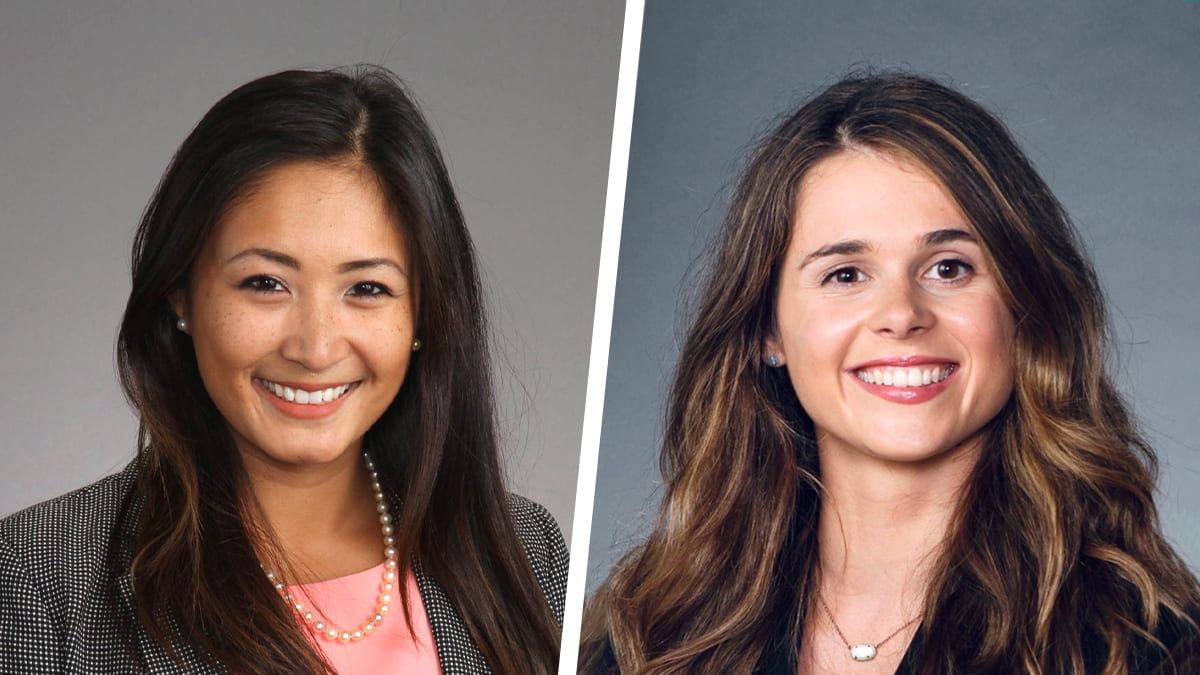 Philip Kotler, professor emeritus of marketing, is known not only for laying foundational ground in marketing but for his perspective on marketing having a "higher purpose" — that marketing has the potential to improve people's lives and advance positive change. In honor of his 90th birthday, we connected with the co-presidents of Kellogg Marketing Club, Nikki Pangilinan and Michele Pfluger (2Y 2022), to discuss the brands they think are elevating and addressing the most challenging issues of today.
Nikki Pangilinan (2Y 2022)
Girlfriend Collective
I've been following the brand Girlfriend Collective since their early days when I fell for a Facebook ad for free leggings. Just pay for shipping, they said, and we'll send you a brand new pair of leggings made from recycled water bottles. I was skeptical about what witchcraft technology could possibly exist that would turn old plastic into fabric, and I was slightly concerned my credit card information would be stolen, but for $20 sustainably sourced leggings, I was willing to take the risk.
Fast forward about five years to the present, and Girlfriend Collective is continuing its mission of ethically and sustainably sourced clothing as a well-known and respected brand in the activewear e-commerce space and has begun to expand in certain brick and mortar partners like Nordstrom and Madewell. Girlfriend Collective doesn't just follow trends — they've been creating them since their infancy. By prioritizing sustainable and ethical labor practices over popular but quickly-fading fads, Girlfriend Collective has been part of the conversation that includes celebration of mother earth and the best way to support womxn staying active.
As if that weren't enough, Girlfriend Collective joined many brands and stepped up in 2020 to dig into social justice work — including full social media transparency of the diversity of their team, as well as intentionally and visibly including more representation of womxn of color and different body sizes in their marketing campaigns and social media. Their website includes a section on #BLACKLIVESMATTER, including information on where they are donating money to the cause and a list of adjacently nature- and environmental-focused black-owned brands and links to shop.
Girlfriend Collective is a force of nature that is pushing bigger, established brands to rethink their strategies. Abercrombie and Fitch went from being an iconic symbol to being one of the most hated stores to, after a full rebrand that started in 2017, a more size-inclusive and gender-inclusive brand that also collaborates with the Trevor Project to sell pride-themed clothing throughout June and donate to LGBTQ+ suicide prevention. As of recently, Victoria's Secret also announced a large overhaul and discontinuation of Angels in exchange for "what women want." Gone are the days of homogenous models and wasteful fast fashion — Girlfriend Collective has been part of these causes since day one, and I am here for all of it.
Did I mention that, to this day, $20 pair of leggings is my favorite pair that I own? I've tried them all, and the fit and quality and comfort of that first pair is above and beyond any other brand I've worn. And on top of all that, I can feel good and guilt-free about them!
Michele Pfluger (2Y 2022)
Zappos
This seems to be the north star for many companies across the globe recently, especially as consumers care more about what organizations stand for and the impact they leave in the world. A brand that I have always admired is Zappos — a brand that made its name through its excellence in customer service. The company's late CEO, Tony Hsieh, instilled a culture of trust and empowerment that helped make Zappos one of the best places to work.
During Covid-19, Zappos launched a "Customer Service Line For Anything" to play their part in helping combat the loneliness and confusion that consumers were feeling during the height of the pandemic. This allowed consumers to call Zappos for anything they may need: Netflix recommendations to stay entertained while stuck at home, information for vaccinations, or a friendly voice on the other line to keep company. There was even a story where a Zappos customer service representative was able to guide a doctor with locating over 300 extra pulse oximeters to aid in the fight against the disease.
Although this type of initiative didn't feel surprising for a brand like Zappos, it was such a simple idea that deeply connected to the company's ideals. Frequently we are bombarded by companies trying to stay relevant by positioning themselves as socially, environmentally, and/or politically progressive, while often coming across as in-authentic and persuaded only to drive the top line.
Zappos' strategy speaks to me as a marketer as I constantly try to challenge myself to remember to stay authentic, especially when it comes to the topics that matter most to consumers. This example has taught me that building a truly "meaningful" brand can often be done through the simplest idea – one that actually connects to the values that the brand embodies on a daily basis.