Start of Main Content
How Kellogg Became a Social Impact Hub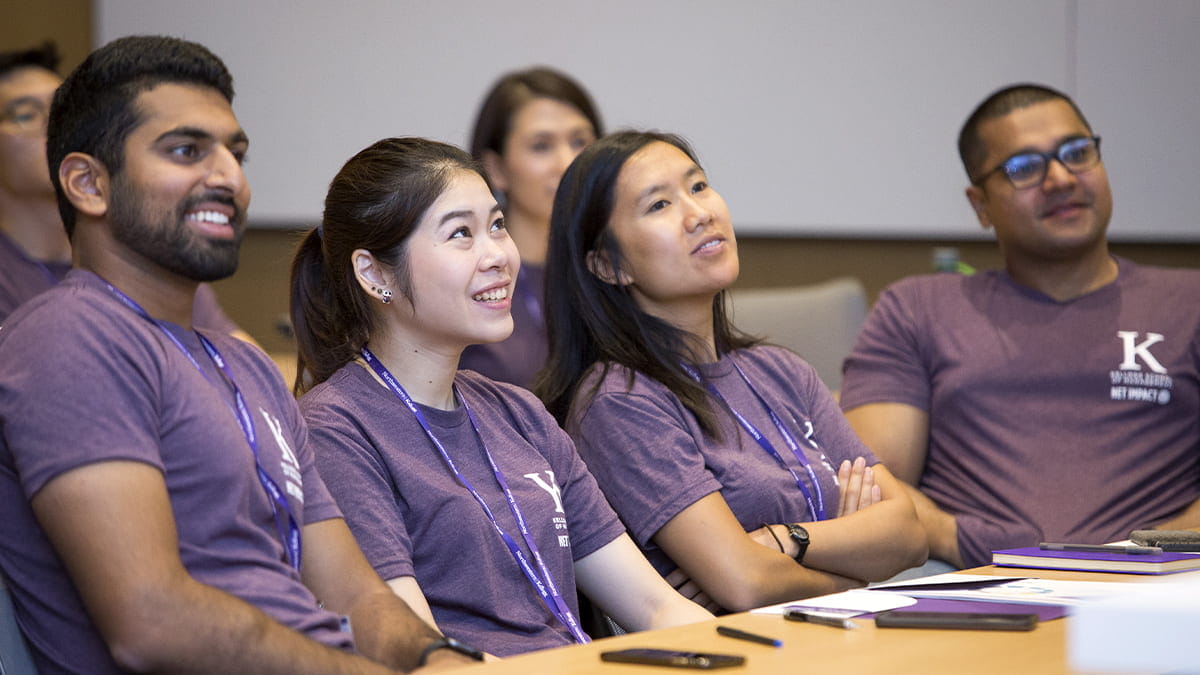 This content was originally published in Poets & Quants.
Climate change. Food security. Women's rights. MBA students around the United States and globally are tackling some of today's biggest challenges, and nowhere more so than at Northwestern University Kellogg School of Management.
Kellogg students are confronting society's greatest problems by launching such social impact ventures as One Acre Fund, Djinn, The Global Investing Network, Equilibrium Capital, The Surge Institute, Kheyti, and Maziwa. But they're doing more, addressing the thorniest dilemmas head-on by performing board service, consulting for nonprofits, and learning sustainable investing.
The number of Kellogg MBA applicants who express interest in social impact has nearly doubled over the last five years, says Megan Kashner '03, clinical professor and director of social impact at Kellogg. "Part of that reason," she says, "is because of what's changing in the world. The other part is this generation's awareness, interest, and perspective."
'At the intersection of capital and economic, biological, human, behavioral and societal systems'
Ask anyone in school leadership and they will agree: Social impact is woven throughout Kellogg's programming, and is central to the school's culture and purpose. In the 1970s, Kellogg became one of the first top-tier B-schools to teach nonprofit management as an MBA discipline; since then, the curriculum has evolved with the addition of classes on nonprofit governance, social innovation, social enterprise, and sustainable investing.
This year, Kellogg received a $3.5M gift from Golub Capital to sponsor the school's long-running Board Fellows program for five years and create a second Golub Capital Social Impact Lab. It also became the host of the Moskowitz Prize, the premier global prize for research in sustainable finance.
It's no wonder, then, that more than 34% of Kellogg's full time class of 2020 took three or more social impact electives, and over 80% was involved in a social impact-oriented student club.
As encouraging as it is that there's been an influx of social impact students applying to Kellogg, David Chen '84, Kellogg's Faculty Lead of Impact Investing and Adjunct Professor of Finance, stresses the importance in social impact students honing their business skills. "If saving the planet was easy, someone would have already done it," he says. "It's complex; we're at the intersection of capital, and economic, biological, human, behavioral, and societal systems."
Read the original article in its entirety on Poets & Quants to hear from Sam Schilling, a current student who used Kellogg's social impact programming and resources to launch climate-focused agriculture startup Carbon Yield.