Start of Main Content
Entrepreneurship Series: From Kellogg Student to Founder to Faculty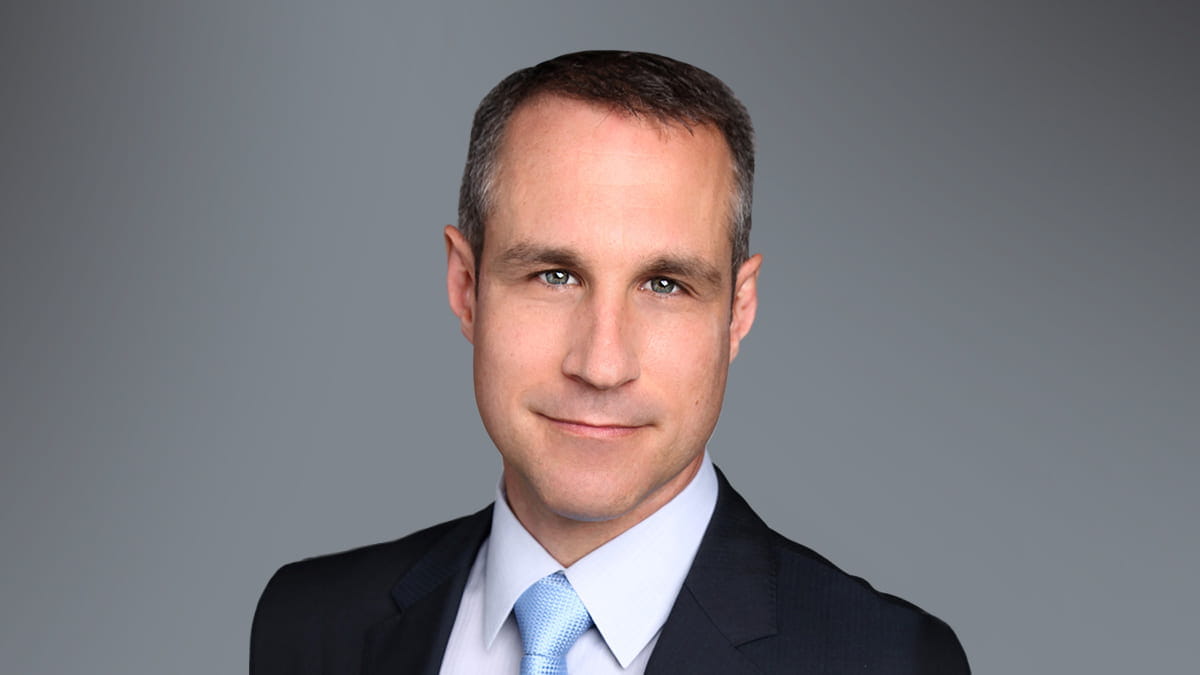 Inside Kellogg recently connected with Professor Jeffrey Eschbach, Founder and CEO of Page Vault, Inc. and adjunct professor of innovation & entrepreneurship, on founding his startup and his journey in entrepreneurship — including teaching current Kellogg students. Check out the bottom of the post for Professor Eschbach's full bio!
Page Vault was founded in 2012, during your time when you were a student at Kellogg. Can you tell us about the founding of Page Vault? Did your experience at Kellogg influence this early stage of the company?
I actually came up with the idea for Page Vault, and validated the market need, while taking the very first version of the class that I now teach: New Venture Discovery.  It was eye-opening to learn the "right" way to initiate a new venture with lean-startup methodologies: get "out of the building" to learn what your target market really needs, develop hypotheses on each key part of your business model (a business model canvas is a great tool to help with that!), run small MVP (minimal Viable Product) tests to verify if your hypotheses are correct, and iterate over and over until you achieve product/market fit, where you have a clear pain-point and solution where customers are eager to pay you. So that class, taught by Professor Carter Cast at the time (his very first time teaching at Kellogg), was instrumental to Page Vault's success.
Further, the Kellogg network was instrumental to Page Vault getting off the ground. I cannot count how many professors, mentors and advisors helped me to mature the idea to a point that we had a viable solution and we were able to raise funds. So many people were surprisingly (to me at least, at the time) generous with their time to make introductions to attorneys (our target market) and investors, or to provide guidance on operations and lean-product development, or assist with the myriad other "asks" that I had. Truly, if it wasn't for the Kellogg network, I doubt that we would have survived the first couple of years.  So often a new entrepreneur "doesn't know what they don't know," and having a great network assisted tremendously is simply helping me know what the correct first steps were in the startup journey.
How has Page Vault evolved over the years?
Page Vault continues to grow, but our key principles have remained in place and have served us well. We still actively engage our target market to learn what they need, and what new pain-points they're experiencing, and then adapt to address what we've learned. This has led to a more robust product/solution offering, and of course a much larger customer base over time, which requires more sophistication from an operations and team-management perspective. But, overall, I'd like to think that we still approach things in much the same was as we always have….keep learning what our customers really need, and try to provide that to them.
More recently, was Page Vault impacted in any way by the events of last year? If so, how did you engage with them as a company and CEO?
COVID-19 certainly had an impact on every one of us. However, from a business perspective, we're fortunate that it didn't disrupt the demand for our services; there have been no shortages of lawsuits, nor in relevant content posted online (which is what Page Vault collects for attorneys), so we didn't feel an impact as much as other companies may have. From a team and culture perspective though, we did transition to being all-remote, which has worked out well thus far. We are quite intentional about maintaining a tight-knit culture, with frequent interactions and virtual team meetings: we make sure everyone has cameras on when talking, host a weekly happy-hour meeting, conduct frequent check-ins with employees to see how they are doing, etc.  While it's not the same, I'm proud to say that we've maintained a strong sense of team and we've managed to collaborate closely to maintain our same level of productivity.
Can you discuss the changes in the entrepreneurial landscape and how you've evolved as an entrepreneur as well?
Compared to 10 years ago, the entrepreneurial landscape has changed tremendously, especially locally here in Chicago, where many Kellogg students launch their ventures.
There's a much stronger ecosystem behind entrepreneurship now. There are incubators (such as 1871) and such a large network of other entrepreneurs who are willing to offer their guidance and support to help other people. Additionally, we've seen many early-stage startups getting funded in Chicago over the past few months, with strong valuations, especially in the seed to Series A range. The pandemic has made venture capitalists more accessible through virtual pitches, meetings and more. As an entrepreneur, and investor myself, I've networked with more people than I would've ever thought possible during the pandemic – it's a special time to start a company. Now that everyone is open to a more virtually-focused way of conducting business, it opens up the doors of who you can speak with, and how often.
Through my journey starting as an MBA student,  to pursuing my own venture, to becoming an investor and eventually an educator – I continue to learn day in and day out from my students. They challenge me to think about my own company differently and make changes I never would have thought of before. I love the many hats I wear as a CEO of my own startup, a professor, and an angel investor.
You returned to Kellogg to teach entrepreneurship. For prospective students, what could they expect to learn from your courses, Field Study and New Venture Discovery?
In New Venture Discovery, you'll learn how to start a new venture, either as a completely new "startup company" or a new product or feature within a corporate environment. The class is designed to help students identify viable business opportunities ("product market fit") and test them in order to understand if they are worth pursuing. The class has been designed with this definition in mind. In KIEI, 462 students learn tools that will help you accomplish the key first milestones in any startup: 1.) identify a problem worth solving, 2.) properly understand customers and their needs, 3.) craft compelling value propositions, 4.) develop well differentiated solutions/offers, and 5.) identify a repeatable and scalable business model.
At the end of the course, we have a "Shark Tank"-style pitch as a final exam, with seasoned venture capitalists and entrepreneurs as the judges. It's a fun way to wrap up everything that they've learned over the 10 week journey!
Any advice for entrepreneurs just starting out?
Yes, two key things. One, be sure to "get out of the building" and uncover what the market wants. It's far too easy to fall into the trap of speculating on what your target customers want, and then building what you think they will purchase, instead of actively engaging them to uncover their true pain-points.
Second, build relationships with potential investors early, long before you actually need funding. There's a saying that goes "if you want money, ask for feedback. If you want feedback, ask for money." If you ask for feedback on your idea early — not pushing for investment dollars, but just building the relationship — you're likely to actually get funded by them in the future. However, if the first time you meet an investor is when you are asking for money, you'll likely get feedback on why the answer is "no."
About Jeffrey Eschbach

Jeffrey Eschbach is an entrepreneur and tech innovator, with over 20 years of experience creating new products and businesses. He's the founder and CEO of Page Vault Inc., a company that transforms internet content into evidence for law firms. Before that venture, he built a career leading R&D initiatives at leading corporations such as Intel Japan and Motorola Research Labs. After moving to Chicago a decade ago, he became immersed in its growing startup scene, and now advises and invests in early-stage companies there. He received an MBA with honors from Kellogg School of Management, teaches entrepreneurship as a professor at the school, and serves as the director of program outreach for the Kellogg Innovation and Entrepreneurship Initiative. He also holds an undergraduate and master's degree in electrical engineering from Purdue University. He's a National Science Foundation Fellow, has earned 11 USPTO patents related to cloud-computing, and frequently speaks on startup and innovation topics.