Start of Main Content
Part One: An Evening & Weekend Student's Journey in Sales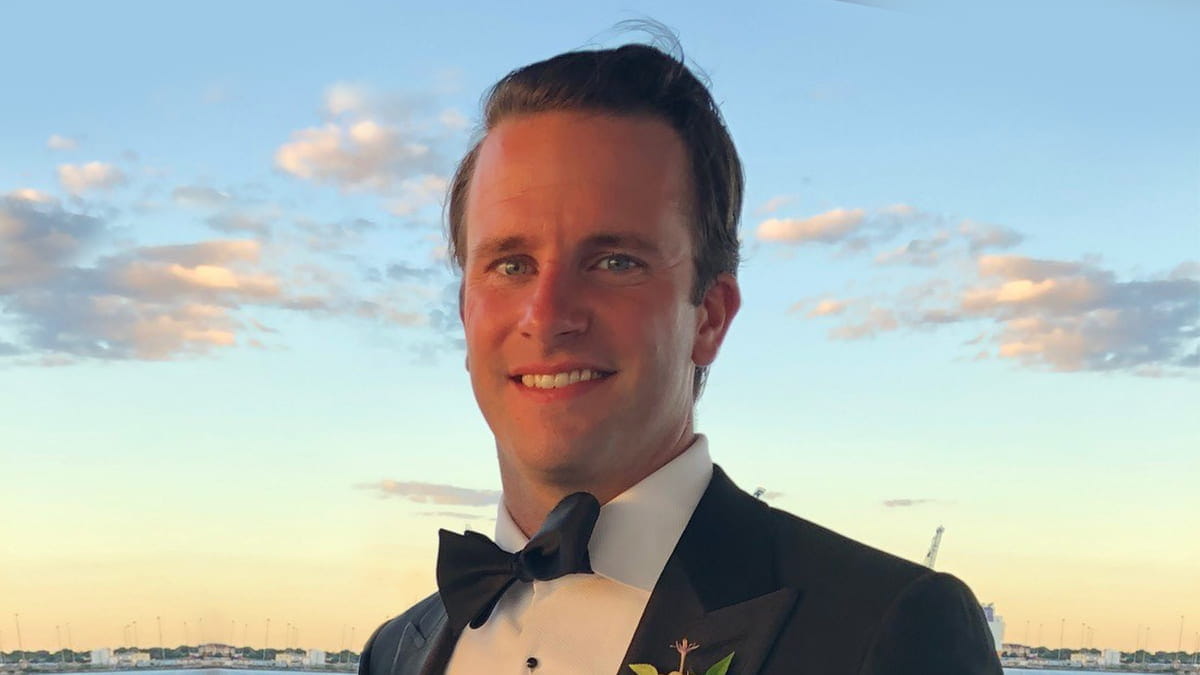 By Will Forsyth (E&W 2022) 
Universities should mandate a sales curriculum. If it weren't for my cousin (an accountant) telling me I was cut out for sales at Christmas dinner, I may have missed the opportunity to learn the most foundational skill set in the world. My initial fascination with the stock market and investing was leading me down a path in finance, but the lack of human interaction involved with being an analyst frightened me. As I finished up my junior year at Boston College, I reflected on what excites me, which is meeting new people, networking and building relationships. Looking back on the past six plus years, I couldn't be happier with the first chapters of my career being sales-oriented. The next step for me was investing in my MBA at Kellogg to help me become a well-rounded sales leader.
Beginning a career in sales
Starting my career in IBM's sales training program was one of the best decisions I made. We spent nine months traveling with young sales professionals (half MBA graduates) and learning the foundational elements of sales: communication skills, situational role play with feedback from peers, group presentations to IBM executives and much more. Last July, I made the move to Amazon Web Services (AWS) to work for the leading cloud computing company in the world and further my sales knowledge. Their three month training program stressed the importance of writing, outcome based selling and effective persuasion. I find myself on a continuous journey of striving to learn from others and understanding the ever-changing direction of business in a world that's highly dependent on technology. Pursuing my MBA at Kellogg is enabling me to become a transformational and strategic leader, and their sales faculty and curriculum has proved to exceed expectations.
Choosing Kellogg to accelerate a leadership path
For me, the Kellogg community is second to none when deciding where to pursue your MBA. The culture at Northwestern is collaborative and encourages you to make the most of your experience through networking opportunities and learning from others' unique experiences. After my first week of classes, I set out to meet some of our renowned faculty. In researching Kellogg's sales curriculum, I made introductions with a multitude of sales leaders who teach at Kellogg (Carter Cast, Jim Lecinski, Karin O'Connor, Linda Darragh, Craig Wortmann). After speaking with Craig about my career path in an informal introduction, I prioritized enrollment into his "Selling Yourself & Your Ideas" class that he co-teaches with Suzanne Muchin (I started this class a few weeks ago). As the class builds the foundational sales skills I find so valuable, we're also given the opportunity to provide weekly feedback. Furthermore, based on Craig's similar background coming from IBM's Summit program, we plan to collaborate on each of our respective experiences to enrich the experiential knowledge base, with the ultimate goal being to enhance the Kellogg sales curriculum for future participants.
I'm convinced that everyone could understand the role of sales more wholly if educational systems emphasized the value behind teaching sales skills, such as the art of persuasion, negotiations and selling yourself in everyday activities. The ones that do prepare their student body with these skills will enable their students to have a major leg up on the 'competition.' To help fix this perceived issue, I've been working with my alma maters (Loyola Academy and Boston College) to stress the importance of teaching this to students at a high level or, at the very least, offering it as a capstone course. Recently, as a Junior Board member for Loyola, we've hosted events that teach students and alumni to effectively network, initiate informational interviews via LinkedIn and help manage their personal finances (to name a few). As I continue to learn at work and at Kellogg, I'll be able to take that knowledge I gain to implement similar skills and values at my alma maters and, hopefully, to those outside that circle who find sales as important as I do.
Check back for Will's upcoming post on his continued learning and applications of sales, as well as his ongoing partnership with Kellogg faculty!