Start of Main Content
Blanx: A Kellogg Startup Amplifying Social Good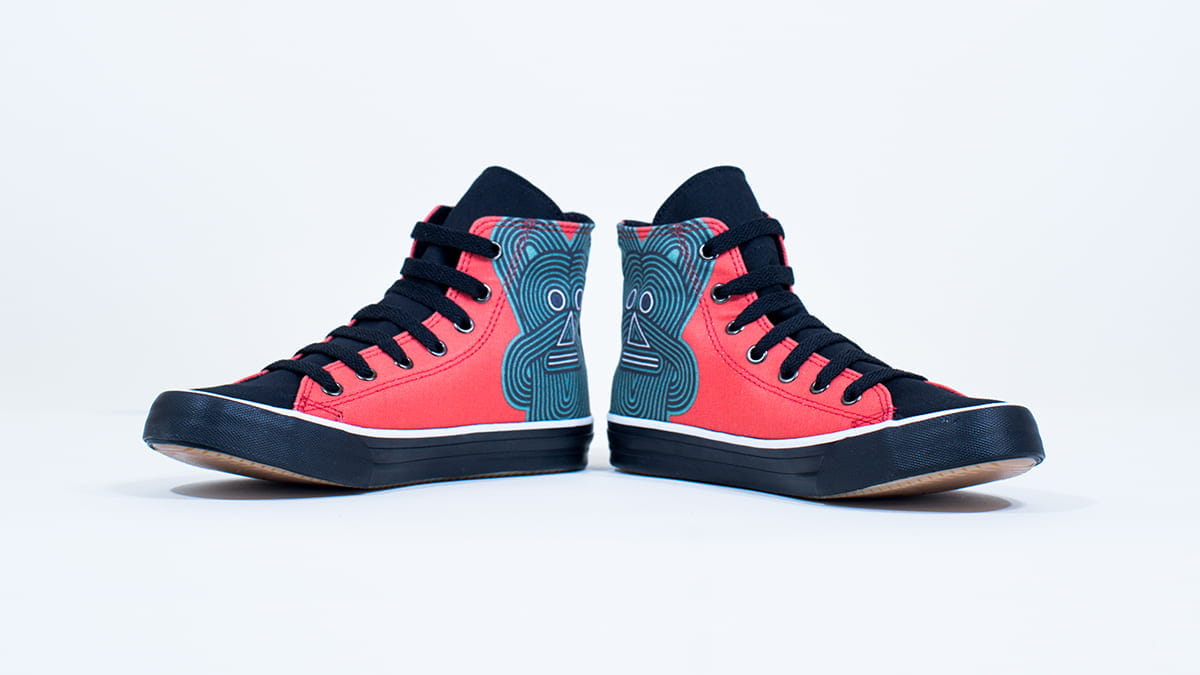 Ariel Bacal (EMBA 2020) and Alfredo Cottin (EMBA 2016) met each other at a Kellogg EMBA event for new students. From that moment, Blanx was born. Inside Kellogg recently had an opportunity to chat with them about the co-founding of their startup, and its evolution since. Here is their story.
Please share a little bit about your professional backgrounds.
ARIEL: I am a third-generation shoe dog. I have managed a vertically integrated business, from manufacturing to retail. I know the business inside out.
ALFREDO: I am a marketer and brand storyteller. I have worked in international agencies and in independent boutiques, solving problems of every flavor.
Tell us how you met and the founding of Blanx.
ARIEL: We met at the Kellogg Miami Campus. Alfredo was invited to give a talk for incoming students. I came to him afterwards with a question about a business idea that had to do with taking advantage of additive manufacturing. Alfredo loved the idea and my drive, but he quickly saw gaps in the marketing.
Sneakers are icons of signaling. They are a cultural starting point for sharing our identity. From the brand to the style to how they are worn, every detail of a sneaker tells a story about us. Over beers at happy hour, we arrived at the idea that a sneaker company could act as a record label or book publisher: curating amazing artwork, articulating meaningful stories, and striking conversation among its users.
Before we knew it–and after meeting each other only once–we were partners. Blanx was born.
How has Blanx evolved since its founding?
ALFREDO: A startup is always pivoting and Blanx is no exception. Working from Bogota and Mexico City, creating a brand with an international scope, and doing it while Ariel was still doing the Kellogg EMBA has been key to our evolution.
Every month, as he advanced through the program, Ariel had new inputs to inform the business and a more sophisticated view on marketing. This forced me to revisit his learnings and network from Kellogg. Later on, competing on Venture Cat was a catalyst that accelerated our rapport and skillset.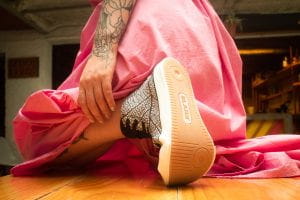 On the business side, we decided to focus our first collection on the Latin American market, where it's easier for us to attract collaborators and engage with social impact organizations. We also learned that we can be very nimble by selling pre-orders online and, from that data, decide which styles to produce.
Blanx has a commitment to social good, whether it's through its collaborations or elevating a range of social causes. What was the impetus behind this commitment?
ARIEL: We have lived in Cali, Bogota, Caracas, Boston, New York, and Tel Aviv. This diversity has widened our perspectives. We have seen first-hand the challenges of migration, the toxicity of machismo, the despair of communities with no health infrastructure, the struggle of the poor for equal opportunities, the fight for speech, and even the death of democracy.
At this point in our careers, we believe we have the skills, the network, and the responsibility to build a business that emphasizes purpose as much as profits. The era of conspicuous consumption, of dog-eat-dog competition, of obsessive focus on sales has ended.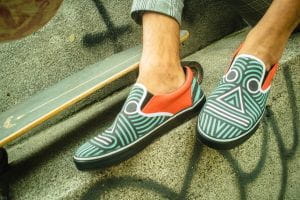 The world has proved Milton Friedman wrong; the paradigm was "there is one and only one social responsibility of business–to use its resources and engage in activities designed to increase its profits so long as it stays within the rules of the game, which is to say, engages in open and free competition without deception or fraud." This iconic quote now is not only outdated, but dangerous.

How have you pivoted during the COVID-19 era?
ALFREDO: Of course, COVID-19 has perhaps caused the most turbulence in our plans. We had to re-think the pricing and recalibrate our marketing channels to lean more on digital sales at the launch and slowly explore brick & mortar when lockdowns begin to relax. On the other hand, COVID-19 has proved that the future is digital, that casual-wear will be revindicated, and that consumers expect more empathy from brands. All of these changes make Blanx more relevant than when we began.
How has Kellogg informed your leadership journeys?
ARIEL: This journey has only been possible because of Kellogg. We met in school, but most of all, the Kellogg culture cemented a deep rapport among us. Alfredo finished his EMBA in 2016 with a clear vision that his next step demanded independence and innovation. Two years later, I began my EMBA while I was leading my family business through a complex crossroad. The Miami Campus, with its natural affinity with Latin America and its open attitude, provided the framework for our unexpected collaboration.
ALFREDO: The Kellogg network has been instrumental in giving Blanx the mentorship and advice to take the right steps at the right time. We even have an informal board of advisors of the highest caliber, all from the school's community.
Kellogg provided the social fabric for us to develop immediate trust in each other. It also provided a common business language and leadership approach that has had an enormous impact on how Blanx has grown from an idea over beers to a proper venture.