Start of Main Content
Announcing MBAi, the New Tech-Focused MBA Program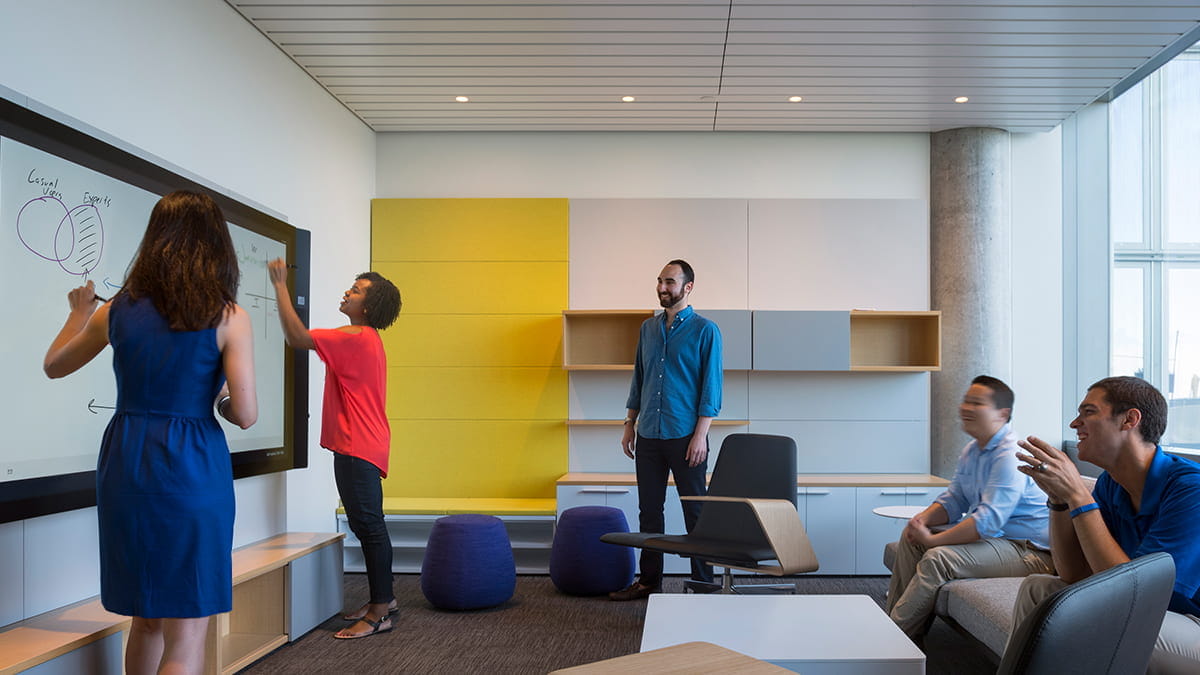 by Kate Smith '98, Assistant Dean of Admissions and Financial Aid
There's never been a more important time to ask the hard questions like, "What's next?" and "What can be done?"
In response to this kind of evolving marketplace need, I am beyond excited to announce the MBAi Program, our new joint degree with the McCormick School of Engineering. It is designed specifically for business leaders looking to lead high-impact teams at the intersection of business and AI-driven technology.
Our world-class professors at Kellogg and McCormick also collaborated to develop a new catalog of courses that combines business strategy with the complex principles of emerging technologies. This blended curriculum will deepen students' understanding of the interdependent relationship and dialogue that exists between these disciplines.
With innovation as a longstanding principle at both Kellogg and McCormick, we knew we needed to adapt our educational offerings to be as creative and agile as the tech space that is driving these solutions. So, whether you're considering applying or you know someone who might be interested, here's more on what you need to know.
The MBAi Program: At the forefront of business and technology
The details
This accelerated program lasts five quarters from start to graduation and includes a full-time summer internship. Our unique, blended curriculum will include machine learning, technical product management, computational thinking for business, introduction to the frontiers of science and technology, and how data science and artificial intelligence are driving innovation.
Lastly, what's especially exciting about this program is that you'll participate in a Bay Area industry immersion. This week-long experience will take place at Northwestern's San Francisco campus, allowing you to engage in company visits, industry and alumni networking events, case competitions and an academic short course.
Careers paths after MBAi
MBAi graduates will be prepared for careers across industries in tech operations, analytics and innovation leadership roles at organizations seeking to leverage technology for competitive business advantages. Sample roles include machine-learning engineering, technical product management, business intelligence development, data analytics, product/digital marketing, tech entrepreneurship and consulting.
Apply in early September
Our application for the MBAi Program opens in early September 2020. Visit our website to learn more about eligibility requirements. To those interested in a career at the forefront of business and technology, we invite you to be part of the MBAi Program. We can't wait to get to know you.