Start of Main Content
COVID-19 Test Requirement Waiver: What You Need to Know
Test requirement waived for 2020 Full-Time Round 3 and Evening & Weekend summer applicants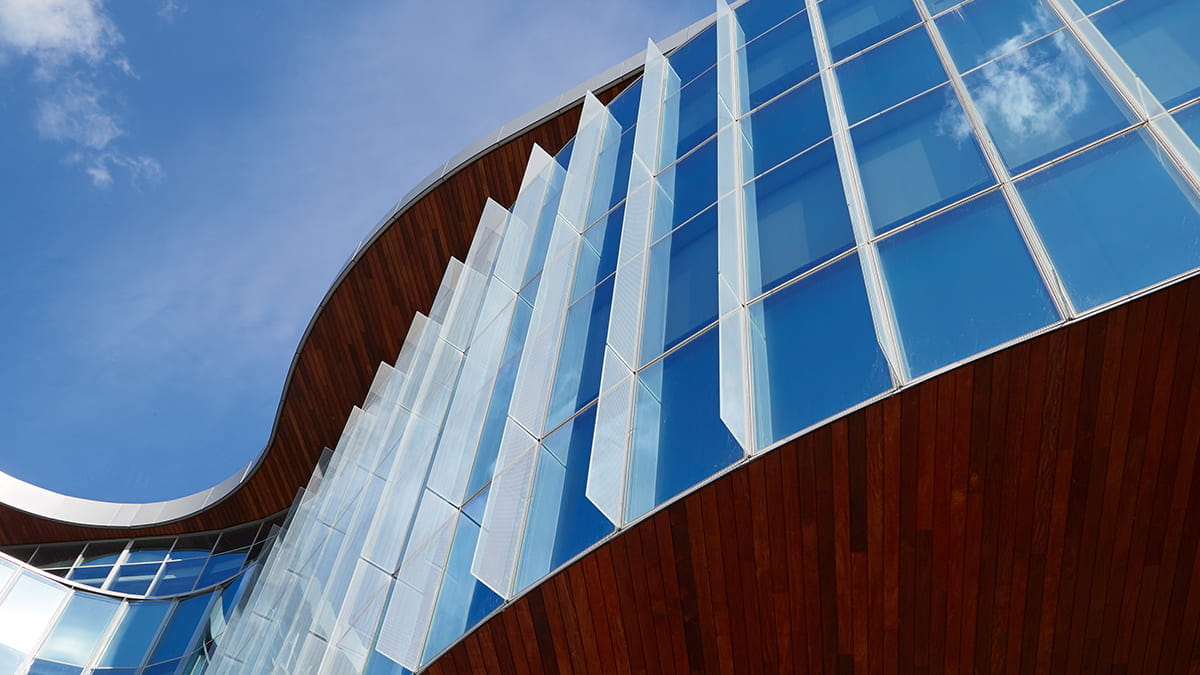 Editor's note: The information in this post pertained only to the Round 3 deadline during the 2020 application season. For accurate information about the current admissions cycle, please visit our Full-Time MBA, Evening & Weekend MBA or Executive MBA admissions websites.
A note from Kellogg Dean Francesca Cornelli
For weeks we've been hearing from many amazing applicants that they have been unable to take tests due to COVID-19-related circumstances. Many truly outstanding individuals are prioritizing business school for next year in a way they weren't a few months ago and they lack access to testing.
We would not be true to Kellogg values if we didn't empathize with these potential applicants. And we should take pride in leading business education at this critical time.
Therefore, the decision to waive test scores and extend application deadlines was an easy one. Kellogg is the school that prizes innovation, creativity and empathy, and we must lead according to these values.
Equity requires that we allow previously rejected or waitlisted candidates to appeal for reconsideration. This is the right thing to do.
Let me be clear on this point: we will not accept a single student who does not meet the high admissions standards that Kellogg has always upheld. Given the remarkable quality of students we are hearing from, we are confident they will strengthen what is already shaping up to be an outstanding class.
Supporting you in unprecedented times
by Kate Smith '98, Assistant Dean of Admissions and Financial Aid
To say that we're in the midst of widespread change is an understatement. And I know — having spoken with thousands of people in your shoes over the years — that this might affect your decision to apply to business school. Some of you or your partners have lost jobs. Others may be seeing their career paths changing. These adjustments might make your timeline for attending Kellogg different than you had originally planned.
We also know that the online options for the GMAT and GRE that became available recently do not accommodate everyone and present the added challenges of studying in a crunched timeline.
Your goals matter. Nothing about the disruption you are experiencing should hold you back. We're always looking for exceptional candidates so we're removing what you and your future classmates have identified as a potential barrier to finalizing your applications in time for the extended deadlines.
Test requirement waived for Full-Time Round 3 and Evening & Weekend summer applicants
We are announcing that we are waiving the GMAT/GRE/TOEFL/IELTS requirement for those applying to Round 3 for the Full-Time MBA Programs and a Summer Quarter start for the Evening & Weekend MBA Program.
We're as committed as ever to bringing together a student body comprising diverse, accomplished and driven individuals. To this end, our admissions standards and other criteria have not changed.
You can certainly still send in a test score if you believe it will strengthen your application, and we will continue to accept test scores from the online testing alternatives released by GMAC and ETS.
For those who were either waitlisted or denied in Rounds 1 or 2, you will be able to submit an appeal through April 30 to have your application reconsidered. We decided to offer this option to ensure equity among all applicants in this cycle.
We're currently seeing strong demand from exceptional students, so we're confident in our ability to increase the quality of our incoming classes.
Deadline updates
For Evening & Weekend MBA applicants, the Summer Quarter deadline has been extended to May 4. All Evening & Weekend applications will continue to be considered on a rolling basis.
For Full-Time MBA applicants, the Round 3 extension to June 1 still stands, and those who apply after the original April 8 deadline will continue to be considered on a rolling basis.
We understand that your personal circumstances may lead to a number of questions and considerations as you decide whether to apply with a test score. If you have additional questions, please don't hesitate to contact us via the following:
Full-Time MBA applicants: MBAadmissions@kellogg.northwestern.edu or (847) 491-3308
Evening & Weekend MBA applicants: EveningWeekendMBA@kellogg.northwestern.edu, (312) 503-8385, or our livestream Q&A on April 17
I want to clarify that these are changes we're making in light of these unprecedented times. They are not necessarily indications of changes to future application cycles.
Kellogg will always be a place that puts its community first, and the same goes for future students. We look forward to reviewing your applications and welcoming our new classes to Kellogg. We wish you and your loved ones well.