Start of Main Content
Female CEOs Wanted: Six Percent Isn't Enough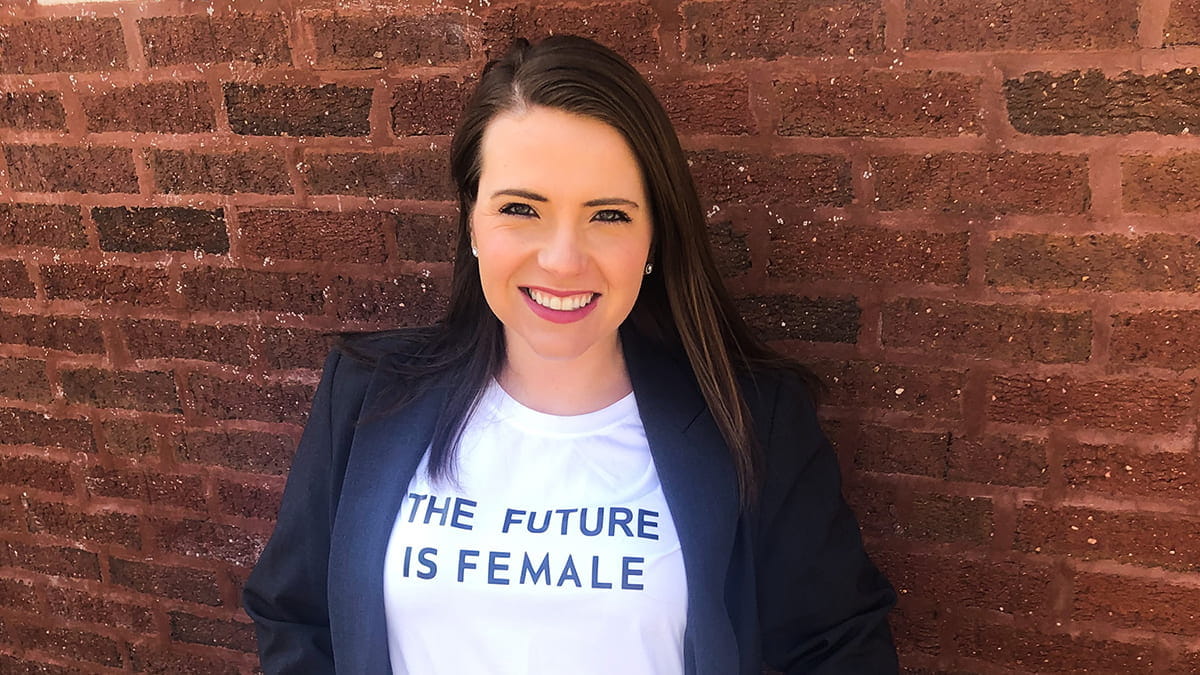 by Jordan Mann, E&W 2021
President, E&W WBA
[As we at Inside Kellogg continue to bring you coronavirus-related coverage, we will also publish posts from current students that focus on events from before the stay-at-home order. We're looking forward to the day we're all back on campus together, and wish you health and safety for the time being.]
If you selected a Fortune 500 Company at random, there's a 94% chance that the leader at the helm of the organization identifies as male. There's a litany of reasons (with varying levels of credibility) for this disparity, but the bottom line is this: we have a long way to go before there's gender equity in corporate America.
My journey to Kellogg began in a conference room. I was working in the automotive industry and couldn't ignore the mounting mental burden of being the only woman in most of my meetings. I was grateful for the male mentors I had formed relationships with but was increasingly frustrated I couldn't find professional female mentors. I was experiencing the lack of females in power firsthand and wanted to do something about it. In a conversation with a male executive about future leadership opportunities, he encouraged me to go back to school "before I have kids."
His comment made the feminist in me aggressively cringe, but it also sent me on a path of reflection. I deeply desired a professional female network and wanted to gain the skills, influence and credibility to make change within corporate America and help increase the number of women and minorities in leadership positions. I started exploring MBA programs, knowing I wanted a part-time program that would allow me to continue to work and earn an income. Once I met my admissions counselor and the then-President of Kellogg's Evening & Weekend Women's Business Association (WBA), I knew Kellogg was the place for me. Both were so kind and welcoming and encouraged me to apply, assuring me that I could succeed in this program if I was committed to it. I will be forever grateful to those women who gave me the confidence to apply.
Leading the Evening & Weekend WBA
As a Kellogg student, I am constantly surrounded by leaders who inspire me. Fortunately, many of those leaders are women. I became president of the Evening & Weekend WBA to cultivate opportunities for the women of Kellogg (and those who support them, known as Manbassadors) and to foster deep relationships with other leaders who care about gender equity. Kellogg touts that it creates brave leaders and I consider myself fortunate to partner with some of the bravest people on campus.
This year, WBA has hosted events featuring female entrepreneurs and the unique struggles they face, facilitated visits to companies that are making diversity and inclusion a strategic priority, engaged in mixed-gender group discussions on how to make corporate America more equitable for women, and hosted monthly social events for our members to strengthen their bonds off-campus. We have volunteered as a group in the Chicago community and served as admissions ambassadors, recruiting more women into the Kellogg family.
In May, we are co-hosting an event with the Evening & Weekend Black Management Association featuring startup founders who are women and/or people of color for a frank discussion on the VC funding gap for these entrepreneurs. Since several of my female classmates are already mothers, we will also welcome a fertility specialist to give a presentation at Wieboldt Hall in May.
I am immensely proud to lead the Women's Business Association for the Evening & Weekend Program.  While that 6% figure representing female Fortune 500 CEOs will not increase overnight, I truly believe the members of the Kellogg community are equipped to be the change that corporate America needs.
Want to learn more about the student experience from leaders like Jordan? Check out our upcoming virtual events!