Start of Main Content
An Approach to Recruiting as a 1Y Student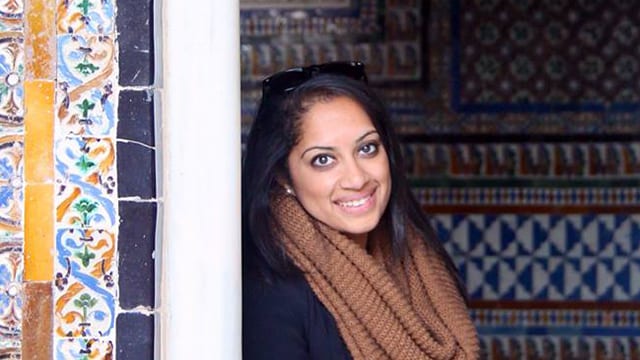 by Megha Kosaraju, 1Y 2019
As an MBA student, your entire experience can feel hinged on one single task: finding your dream job. This pressure can feel magnified for 1Y students, with full-time interviews starting just a few months after the program begins. Fortunately, as I embarked on this journey last fall, I found that an intentional approach and support from my Kellogg peers, professors, and the Career Management Center made all the difference.
Using the summer
The summer was an important part of my 1Y experience — both in settling into business school and preparing myself for the recruiting season ahead. With reduced commitments compared to the fall quarter, I was able to take the extra time to reflect on my recruiting goals, meet with CMC coaches and craft my story.
Calibrating: While most business school students use their summer internships to test the waters in a new field, I (like many 1Ys) I did not have a formal internship under my belt before full-time recruiting. However, I had worked at two very different companies within the healthcare industry before starting business school, so I had the opportunity to reflect and ask myself which elements of my previous jobs were the right fit for me. For example, was I at my best at a small company or a big one? Would I thrive in a global role or U.S.-focused impact? This exercise helped me narrow down the types of companies I wanted to apply to.
Crafting my story: Once I narrowed down my target list, I met with a CMC coach to help me craft my story. My coach helped me identify the parts of my background that made me unique and structure a pitch that naturally reflected me — my motivations, passions, and aspirations.
During the fall
Getting the interview: I found that networking and an intentional approach to applications were key to unlocking interviews. Coffee chats were a great way to connect with current employees. I also found that Kellogg alumni were extremely responsive to cold emails and helped me understand where my strengths would uniquely fit in their companies. Second-year students were also a great resource as they shared their summer internship experiences. By applying to companies that fit naturally with my personal story, I successfully got the six first-round interviews I was hoping for.
Avoiding the atrium effect: The recruiting season at Kellogg can lead to an "atrium effect," where you start hearing about your classmates' interviews and offers and start wondering. "Should I be doing that too?" The trick here was making sure I stayed true to myself. A friend relayed some advice he once heard from Professor Julie Hennessy, "The worst thing you can do is get the job of your roommate's dreams." My friends in and outside of Kellogg were a great sounding board to help me stay focused on recruiting for fit, not for speed to an offer. The self-reflection I was doing simultaneously in my Personal Leadership Insights class with Professor Paul Corona helped me codify the specific things that were important to my future and gut check my interviews and offers against them.
Making the decision
Once I had my offers, making a decision suddenly seemed like the hard part! There were multiple companies that I felt could be a great fit for me, and the reality was that I probably would have had a great career at any one of them. I met with my CMC coach, acknowledged the types of companies I would give up the opportunity to interview with off-campus, and ultimately decided to take one of my on-campus recruiting offers! This fall, I will begin my career with Medtronic, where I will be part of their Leadership Development Rotational Program and begin my first rotation working in innovation for underserved patients in emerging markets.