Start of Main Content
Two Surefire Ways to Strengthen Your 2019 Kellogg Application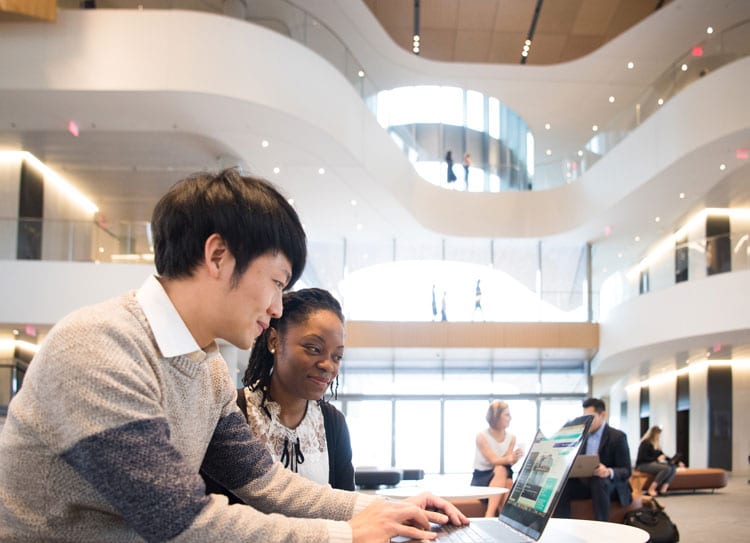 by Christy Heaton, Associate Director of Admissions
So, you have opened the application, tabbed through a few of the sections to see what needs to be done, closed your browser and haven't gone back to it. Sound familiar?
Or, maybe you opened the application, have already finished entering everything and are now just working on those written essay questions.
All of you will tackle the Kellogg application and the MBA admissions process differently, and that is okay. There is not one "right" way to go through this process and all applicants need to do what works best for themselves.
While that is true, there are a few things I think all applicants can be doing that will help strengthen their applications for Kellogg (and any other schools you are applying to as well). These are likely not groundbreaking suggestions; many of you will have heard them before. Some of you may already be doing them. My hope is that if you hear the same thing from multiple sources it will confirm these are things worthy of doing. So, here are my top two suggestions for making stronger applications.
Do your research
Learn about the schools beyond the admissions pages. Click through the whole website. Read the research coming out of the schools and articles professors are publishing. Read an alumni magazine. Educate yourself on the different programs each school offers.
Did you know Kellogg has four full-time MBA programs?  Are you selecting the program that best aligns with what you want to do? How about the curriculum? Do you understand it beyond just the basics? Are there centers outside of the curriculum that may supplement your education? Are there experiential learning opportunities you are interested in?
Go deep in your research. It will help you discover what each school has to offer and your fit with that school. It will also help you speak more authentically to your specific interests in the school. We all know our marketing pitches. What we don't know is what resonates with you. And, in order for you to share that, you have to learn in depth about that school.
Network
One of the best ways to learn about a program is to network and talk to as many people as you can. Learn about their backgrounds, why they went to the school they did, how it changed them, how has it helped in their career. It also helps in the understanding of culture and fit – the more people you talk to through the process the better understanding of that school and culture you will have.
Connect with students through the club pages you are interested in. Talk to coworkers who may have left the company the year before to start the program.  Find alums you may know or be connected with through a LinkedIn search.  Talk to people working in the jobs you think you want to work in to learn what their jobs are really all about and what skills you might need to work on while in school. Network. Network. Network. This helps in your applications, not because we give you "points" for talking to people, but because those that go out and have these conversations tend to know the school better and can talk more clearly and realistically about their career goals and what they want from their MBA.
Bonus insight
For those of you who are maybe wanting more specific Kellogg application information, I would suggest you watch this video of me talking about the Kellogg application and sharing some good tips and insight on the whole process. Nervous about the video essay and want some tips? Confused about how to enter your work experience in the application? While this is a little long (25 minutes), I do think it is helpful for those of you who are putting together a Kellogg application.