Kellogg Magazine
|
Features
Manufacturing to save lives: Kellogg alumni collaborate to respond to the COVID-19 pandemic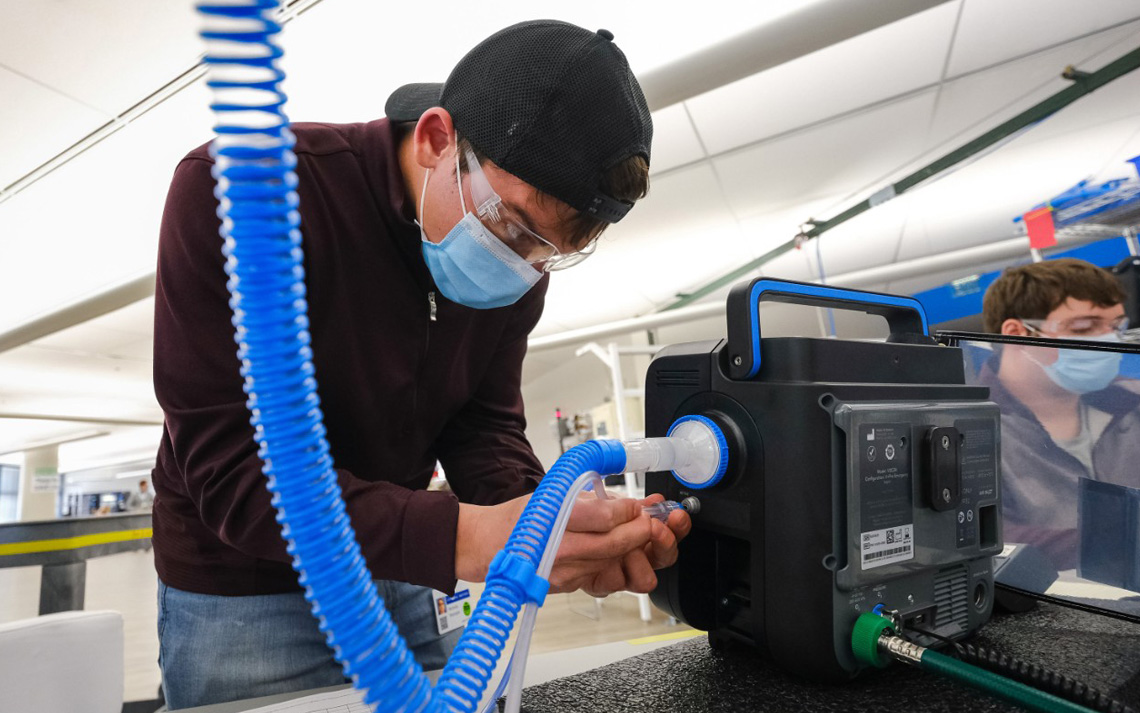 Jeff Turk '05 of Formaspace and Michael Hayes '16 of General Motors showcase the Kellogg alumni network at work to ease the effects of COVID-19
Coming from a family full of doctors, nurses and physician assistants, Michael Hayes '16 intimately understands the sacrifices being made by first responders on the frontlines of battling the COVID-19 pandemic. He himself even spent his summers in high school and college working in the radiology department of his hometown hospital, wearing personal protective equipment while helping patients receiving CT scans and MRIs.
When presented with the opportunity to deliver some of the first face masks made at a converted General Motors plant to the Detroit Medical Center Harper University Hospital, Hayes felt it was the least he could do.
"Detroit has been hit pretty hard by the coronavirus, and it's overwhelmed some of the healthcare facilities, so we desperately needed to make sure people were getting those masks," said Hayes, business planning manager for GM's Chairman and CEO.
In response to the global health crisis, GM has been converting some of its manufacturing facilities to create necessary medical equipment, including ventilators. Working with its supplier base, GM started producing three-layer face masks at its production facility in Warren, Michigan, using the same material that would typically be used as sound-deadening insulation in car doors and trunks. GM is now producing approximately 1.5 million masks per month.
"Our supplier base was able to help us do it pretty much overnight, which was remarkable," Hayes said. "This was effectively us all coming together to say, what do we have today, and how can we repurpose it for this need?"
Hayes joined GM after graduating from Kellogg in 2016 to participate in the company's leadership development program, working across several teams at the company. "One thing I took away from Kellogg was a really big focus on culture, and Kellogg itself was always really team-oriented."
GM's decision to convert another production facility in Kokomo, Indiana, to create ventilators with Ventec Life Systems involved collaboration with another Kellogg alumnus, Jeff Turk '05, CEO of Formaspace.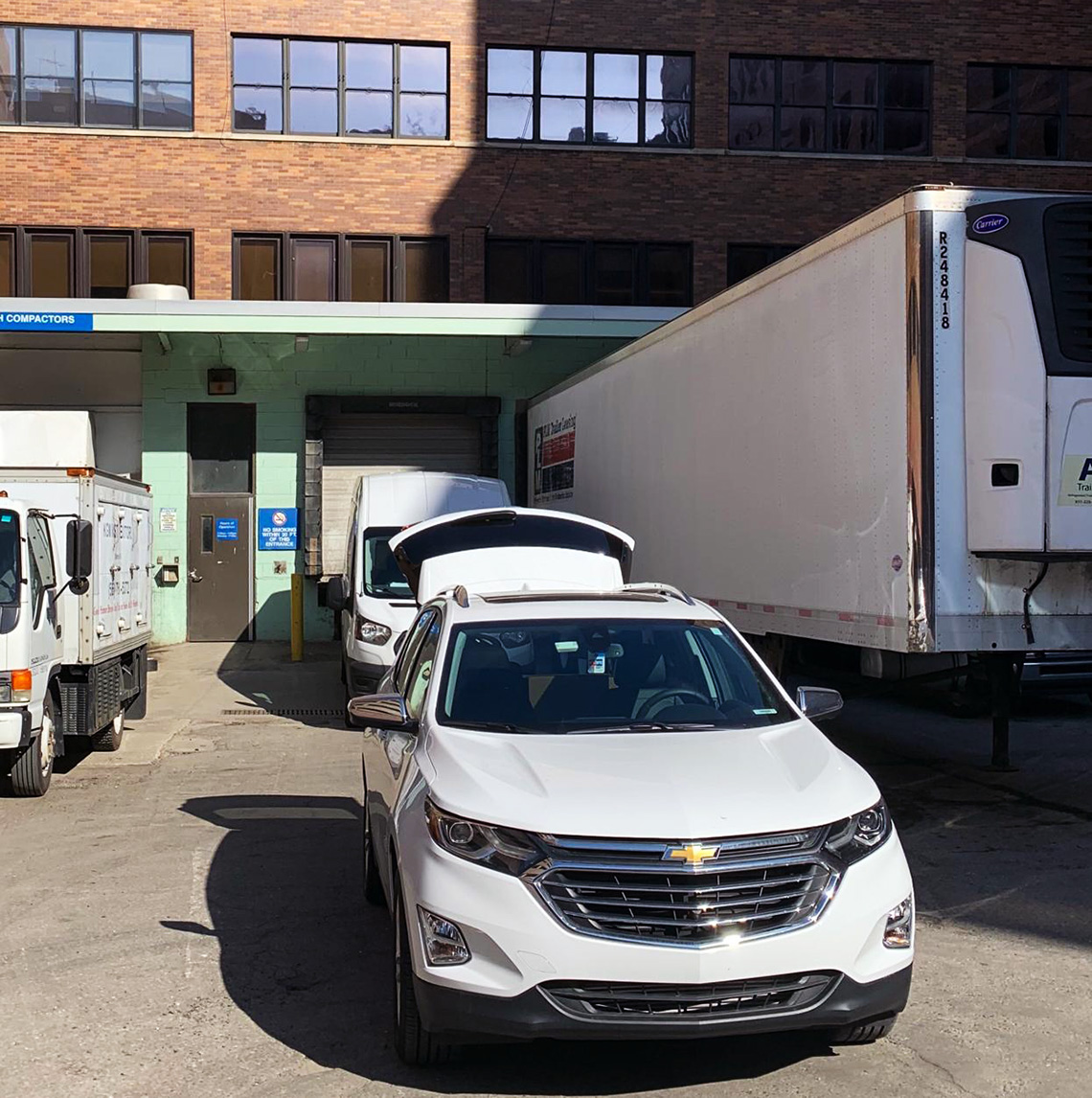 Turk received a cold phone call on March 22 from GM asking if the Austin-based workbench and industrial furniture manufacturer could create workbenches for the production of more than 600 ventilators by April.
In 11 days, Formaspace made more than 500 workbenches for the Indiana facility.
"We stopped all of our other production efforts and started shipping GM truckloads of workbenches starting three days after that first commitment that we were going to work together," Turk said. "We started working on benches before we even had a purchase order from GM to support them. It seemed like a critical effort at that time."
Formaspace's workbenches gained national attention when President Donald Trump showed video of the workbench installation at the Kokomo plant during a press briefing, and Vice President Mike Pence stood in front of the workbenches during a visit to plant.
Formaspace's COVID-19 response efforts expand beyond the collaboration with GM. The company is building furniture for the Chan Zuckerberg Biohub in California, which is at the forefront of COVID-19 research, and the company is working on creating acrylic partitions for safer workplaces.
"I think the people who continue to go to work and continue to be on the front lines, whether that's in the grocery store, a dentist's office or a factory like ours that's producing materials that get us through this crisis, those people are also heroes," Turk said.
During his time at Kellogg, Turk especially came to appreciate values-based leadership, learning from Harry Kraemer '79, clinical professor of leadership at Kellogg. Beyond such leadership at Formaspace, Turk also dedicates his time to being a volunteer search and rescue helicopter pilot, swiftwater rescue technician and rescue diver.
"Those experiences of dragging people out of the water during Hurricane Harvey, flying the helicopter on other occasions and saving lives was pretty good preparation for this crisis," he said.