Kellogg Magazine
|
Features
John Anton '99 pivots from performance gear to protective gear

Founder Sport Group moved its manufacturing focus from sports apparel to washable facial masks, supporting first responders through donations to the All Clear Foundation.
Poised to celebrate three years of successful acquisitions and growth in the sports apparel industry, Founder Sport Group suddenly found itself facing a nearly 75% decrease in sales as a result of the COVID-19 pandemic.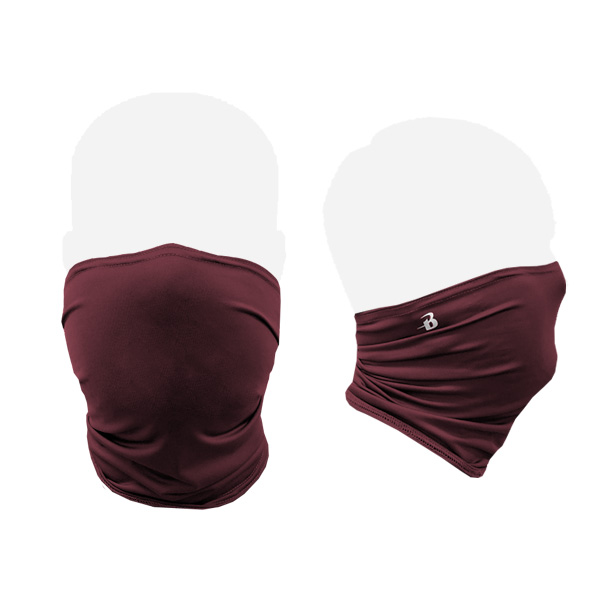 "We were having a terrific run in March benefitting from all the integration work we had done. We'd consolidated warehouses, integrated ERP systems, aligned our field sales organization and then on March 13, the business literally stopped as schools and athletic organizations across the country started to close," said John Anton '99, Founder Sport Group's CEO. "We knew we had to do something different in order to survive."
As a manufacturer of team sports apparel and fan athletic wear, the company saw the demand for such products fall drastically as school sports and recreation leagues were suspended in response to the global health crisis. Faced with the need to furlough employees, Anton and his team decided to convert their manufacturing operations to make facial masks, saving jobs in the company's plants in Mexico, Nicaragua and the Philippines, along with meeting the national demand for protective gear.
"We saw a lot of consumers that were worried about protection for essential outings like going to the grocery store and the gas station. They were acquiring N95s and medical-grade masks that really belonged in the hands of first responders and the frontline medical personnel," he said. "As a way to allow the medical-grade masks to get to the right folks, we worked to meet the needs of the consumers in a different way."
On March 25, Founder Sport Group announced the launch of its reusable fabric performance activity masks and the donation of sale proceeds to the All Clear Foundation, a nonprofit offering resources for first responders. Just over a week later, when the Centers for Disease Control and Prevention announced its updated recommendation that people wear masks when out in public, the company saw mask sales soar.
"We've tried to succeed during this difficult time by being as quick and nimble as possible," Anton said. "We had to move quickly to adjust our cost structure, but the pivot into making masks in late March was the true difference maker for us. We launched an entirely new product line in a category we had never been in before in less than two weeks. We never anticipated making masks — it certainly wasn't part of our strategic plan for 2020."
Since then the company developed four other personal protective gear products, including customizable masks, three-ply masks and protective gloves. "Each product line we launched was rooted in consumer insights. I think Kellogg preaches that aggressively while you're there," Anton said. "I also think Kellogg teaches us how to be nimble, collaborative and willing to iterate."
Anton said the Kellogg network proved to be invaluable in helping the company increase its distribution channels and drive revenue from selling the new products. "I actually reached out directly to a number of Kellogg alumni in various industries where I thought we could be helpful and our products might be of service to them," he said. "A large percentage of our sales have come directly from those relationships, even if it's a second connection."
Through May 28, Founder Sport Group sold hundreds of thousands of units of the performance activity mask and donated more than $282,000 to the All Clear Foundation. From these donations, the nonprofit has been able to develop an app that connects first responders with counseling resources during this time of isolation.
"We were inspired by what was happening globally, and we wanted to do our part to help," Anton said. "We also wanted to do something to motivate and inspire our employees and make them proud of the company they work for in an otherwise difficult time."